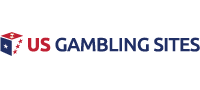 >
>
>
SuperBowl Betting Sites
SuperBowl Betting Sites
The Super Bowl is the end of the National Football League's season each year when the top teams in each conference meet to play one final game and determine the Super Bowl champion.
The Big Game, as it is often called, is akin to the World Cup in the many other countries in the world. As football is a very popular sport in America, its final game each year has become one that is often the most-watched television event of that year. Americans celebrate the weekend and host parties on Super Bowl Sunday, while companies pay top dollar to advertise on the television broadcast.
This also means it is one of the heaviest sports betting days of the year, when people who don't normally bet on sports place a wager on the game. And regular bettors often place numerous bets, including props, in order to make the game even more exciting to watch.

Best Online Sports Betting Sites For US Players in 2020
Historical Perspective
It all started in the 1960s when the National Football League (NFL) found its first significant competition in the American Football League (AFL). While the two eventually agreed to merge by 1970, they also agreed to pit their best teams against each other prior to that effective year in one final annual game.
Super Bowl I was played in January 1967 as a result of the action in the 1966 season. It was also known as the AFL-NFL World Championship Game.
The annual finale of the American football season recently celebrated its 50th anniversary in February 2016. It was so special that it was called Super Bowl 50, while all other years use Roman numerals to signify the annual championship.
As of mid-2018, the Pittsburgh Steelers have won the most Super Bowls, though the New England Patriots have made more appearances than any other team. The number of wins by each team are:
Pittsburgh Steelers: 6 wins, 8 appearances
New England Patriots: 5 wins, 10 appearances
Dallas Cowboys: 5 wins, 8 appearances
San Francisco 49ers: 5 wins, 6 appearances
Green Bay Packers: 4 wins, 5 appearances
New York Giants: 4 wins, 5 appearances
Denver Broncos: 3 wins, 8 appearances
Los Angeles/Oakland Raiders: 3 wins, 5 appearances
Washington Redskins: 3 wins, 5 appearances
Miami Dolphins: 2 wins, 5 appearances
Baltimore/Indianapolis Colts: 2 wins, 4 appearances
Baltimore Ravens: 2 wins, 2 appearances
St. Louis/Los Angeles Rams: 1 win, 3 appearances
Seattle Seahawks: 1 win, 3 appearances
Philadelphia Eagles: 1 win, 3 appearances
Kansas City Chiefs: 1 win, 2 appearances
Chicago Bears: 1 win, 2 appearances
New York Jets: 1 win, 1 appearance
Tampa Bay Buccaneers: 1 win, 1 appearance
New Orleans Saints: 1 win, 1 appearance
The teams that have been to the Super Bowl but never won are:
4 appearances, 0 wins: Minnesota Vikings, Buffalo Bills
2 appearances, 0 wins: Cincinnati Bengals, Carolina Panthers, Atlanta Falcons
1 appearance, 0 wins: San Diego/Los Angeles Chargers, Houston/Tennessee Oilers/Titans, St. Louis/Arizona Cardinals
And then there are the teams that have never made it to the Super Bowl: Cleveland Browns, Detroit Lions, Jacksonville Jaguars, and Houston Texans.
Betting Basics
The most basic bets on the Super Bowl that will be available on any reputable betting site are the moneyline, points, and totals bets.
Moneyline:
This is essentially a bet to decide which team will win the game. If Team A is listed at +170 and Team B is at -150, Team B is the favorite and expected to win. By betting on the favorite, it would require $150 just to win $100. However, by betting on Team A, a $100 could turn into $170 if Team A wins.
Point spread:
The spread can be anything from 3 to 10 points and is pre-set before the game begins. If Team A is assigned a spread of 3 and Team B a -3 spread, it means Team B is favored to win. Betting on Team B means that team must win by 3 or more points, but betting on Team A means they have to win or lose by fewer than 3 points.
Totals or Over/Under:
When the odds are set for the Big Game, projections are listed for the total number of points that will be accrued in that game. If the total for a game is set at 40.5, betting the over will require 41 or more points by the two teams to win. Betting the under would need the total score to remain at 40 or under.
Beyond Basics
This is a time when previously-made future bets may be cashed in if bettors wagered on one of the two teams in the Super Bowl before the season began.
The most fun types of wagers for the Super Bowl are props. These are bets on nearly every single aspect of the game, from the team that will win the coin toss to the length of time it will take the singer to finish the National Anthem.
Many of the prop bets are related to game play, such as which team will score the first touchdown, if there will be an outside kick, which team will record the most first downs, etc. However, there are also wagering opportunities on things unrelated to the actual movements on the field. The 2017 Super Bowl found bettors wagering on such topics as how many times the half-time performer will be mentioned, what color the coaches shirts will be, how many times certain audience members will be shown on camera, what color the Gatorade will be that is poured on the winning team's coach.
Strategy Considerations
The two teams in the Super Bowl have statistics for the season that just finished as well as previous seasons, possibly even previous Super Bowl appearances. This is the time to study those numbers and make any bets that seem logical. There are also numerous analysts making predictions, so it can be helpful to read or listen to the experts before placing bets.
Some of the prop bets can be profitable, though many are simply fun and make the game more exciting to watch when money is riding on occurrences of pure chance.