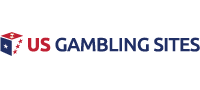 Chances for Regulated Online Poker in New York "1,000-1"
Gary Pretlow – the sponsor of an Assembly bill that would regulate online poker in New York – has said that the bill´s chances of success are "1,000-1".
Pretlow made the "1,000-1" comment when asked about the prospects for regulated online poker in New York by delegates at the iGaming North America (iGNA) 2016 conference last week. Addressing the delegates via Skype, Pretlow told the conference issues existed that made him reluctant to put the legislation to the floor for a vote.
"You're looking at a 100-1 shot to hit the floor, a 1,000-1 shot to hit the floor" Pretlow said – disappointing those who just three weeks ago were celebrating the inclusion of poker legislation in the New York budget. Pretlow added that his focus would be on the passage of a bill regulating Daily Fantasy Sports, but he was unlikely to piggyback iPoker onto the DFS legislation.
The Issues that Exist in New York
The problem with Pretlow´s A9049 is that it is a poker-only bill. As has been seen in New Jersey, regulated online poker is not as popular as other forms of online gambling. It is unlikely that online poker operators will be prepared to pony up $10 million for the proposed licensing fee – and pump millions into software development and marketing – when they are unlikely to see much of a return on their investment.
#1 US Gambling Site For 2020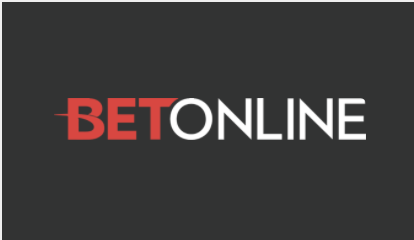 Accept Players From Every US State
Credit Card, Debit & Crypto Deposits
$3,000 New Player Welcome Bonus
Online Casino, Sportsbook & Poker
Advertisement
If Pretlow reduces the license fee (he has already made the concession that the fee can be used to pay operator tax liabilities during the first three years), he is going to find little support for the measure among his colleagues in Albany. With there likely to be only two or three operators willing to enter New York´s limited online poker market, the returns to the state are already looking a bit slim.
Not Just a 2016 Problem
It will take a big shift in the thinking of Empire State regulators to resolve the issues affecting the progress of online poker in New York – and one that might take some time to materialize. Politicians have only just got their heads around issuing three new brick-and-mortar casino licenses, and last September´s public hearing "To Discuss the Future of Online Poker in New York State" demonstrated the lack of interest for regulation in the Senate.
Probably more concerning for advocates of regulated online poker in New York is the lack of knowledge within the industry itself. James Featherstonehaugh – president of the New York Gaming Association – has historically been opposed to online poker because of the threat of cannibalization. It was only recently, when Featherstonehaugh found out unregulated online poker is alive and well in New York, that he revised his opinion.
Lack of Progress in NY will Affect Rush to Regulate in PA
The lack of progress in New York removes some of the incentive for Pennsylvanian politicians to shake off their lethargy affecting the regulation of online poker. Once considered to be the next state to pass legislation, speculation existed that politicians in Pennsylvania would be spurred on by the desire not to fall behind their neighbors when it came to the regulation of online gambling in general, and online poker in particular.
The issues affecting the regulation of online poker in Pennsylvania are much different than those in New York. The proposals allow for many different forms on online gambling, and most operators are in favor of them. The problems stem from the budget deficit and politicians trying to add new revenue-raising elements into the proposals. Stakeholders object to many of the revenue-raising elements (for example slot machines in airports and video gaming terminals in restaurants) because of their own cannibalization fears.
The disagreements are handicapping any progress for online gambling legislation in Pennsylvania, which is starting to look like California all over again – where even the most enthusiastic advocate of regulation can find little to get excited about!
Related Articles