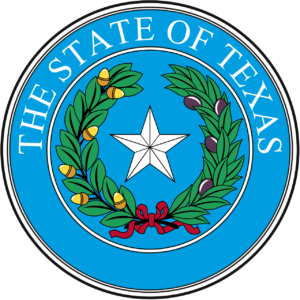 Texas online gambling provides many options for residents in the Lone Star State. It has some of the strictest betting laws in the U.S.
However, state statutes about online gambling aren't specified. As a result, there is no regulated online industry in Texas and players can access numerous games via several providers.
As Texas online gambling state laws are somewhat of a grey area, residents have many betting options online. This counteracts the lack of land-based casino options for Texas gamblers, with the online market a good option.
Best Texas Online Betting Sites
Below are some of the top Texas online gambling sites. All sites listed are highly reputable and have been online for 15+ years.
Each provider offers a variety of games, including slots and poker. They also provide easy deposits and fast payouts, as well as lucrative initial signup bonuses.
Casinos
Sportsbooks
Poker
Casinos
Sportsbooks
Poker
Overview of Gambling in Texas
Texas is the second-largest state. It borders Mexico, New Mexico, Oklahoma to the north, and Arkansas and Louisiana.
Abbreviation: TX
State Motto: Friendship
Capital City: Austin
Population Estimate: 28.3 million (2nd)
Website: https://www.texas.gov/
Very few forms of gambling are legal in Texas. Currently, only dog and horse racing, charitable bingo, instant bingo pull-tabs, and the lottery are available.
The only legal casino in the state is the Kickapoo Lucky Eagle Casino. The 1988 Indian Gaming Regulatory Act (IGRA) passed by Congress allowed bettors to gamble here.
The new law enabled Native American tribes to negotiate gaming compacts with their state governments, which several tribes did in Texas. However, there were numerous legal issues with two of them, leaving Kickapoo in the town of Eagle Pass as the sole casino still standing. It offers slot machines, bingo, and poker.
Texas online gambling and sports betting are not mentioned in state laws. Definitions often mention electronic devices, referring to video poker machines.
The statutes specifically outlaw games that award anything of value "which is determined solely or partially by chance, even though accompanied by some skill." This section refers to bingo, keno, blackjack, illegal lottery games, roulette, and video poker. Though traditional live poker is not mentioned by name, it does reference any games operated at least partially by chance and even ones that award credits or free games.
The law also prohibits bets on any game played with dice, cards, or balls.
However, the Texas gambling definition includes valid defenses if prosecuted, and skill is mentioned to a degree. Gambling in a private place and not receiving any economic benefits other than personal winnings is also mentioned.
Texas Gambing Legislation 2021
The closest the legislature came to legalizing gambling was in 2017. A bill to legalize daily fantasy sports (DFS) was considered. Although, the bill did not have enough support to pass.
One lawmaker introduced casino bills in Texas for several years in the early 2010s. He believed the state could benefit from casinos. However, those bills never advanced to a hearing.
U.S Representative Joe Barton of Texas spent time between 2011 and 2015 introducing federal bills to legalize and regulate online poker for the U.S. His Internet Poker Freedom Act had some support, but the House of Representatives didn't vote on the bill. Barton had little influence on his home state lawmakers, as they did not follow his lead in Texas.
Some Texans have opened private clubs in recent years. These provided players the opportunity to buy memberships for no-commission poker tournament action and no-rake cash games. Legal representation for the clubs believes this is a legal loophole. Some clubs have been shut down by local police, while others continue to operate, but it is unclear if they will continue.
On February 1, 2019, Representative Eddie Lucio III introduced a 15-page bill relating to the regulation of sports betting. The Texas Commission of Licensing and Regulation would oversee sports betting under the proposed law, but it did not progress.
In 2021, a push to bring gambling to Texas was launched by Las Vegas Sands. The bid would allow Texans to vote on building four resorts in Texas' largest towns. However, it has not been passed in the 2021 legislative sessions.
The future of Texas online gambling is complicated. Expanding gambling options would require a constitutional amendment. This could be a barrier to bringing any form of legalized gambling to the state, with online gambling the only current option.
Texas Online Gambling FAQ's
Can you gamble online in Texas?
Yes. There are some sites that allow Texas residents to wager online.
Are casinos legal in Texas?
Although state laws on gambling in Texas are strict, land-based casinos do exist. Texas jurisdiction does not apply to Native American land, which is where the few casinos operate. They offer electronic games for players. But restrictions prohibit many forms of gambling.
What forms of online gambling are allowed in Texas?
Most forms of online gambling are allowed in Texas. With the limitations on land-based betting, online providers offer more options for state residents.
Are there any land-based casinos in Texas?
Yes. Some land-based casinos exist in Texas on Native American lands. Check out our guide to the Alabama-Coushatta tribe casinos in the Lone Star State.