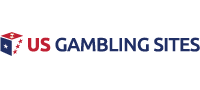 Texas Online Gambling
The Texas statutes are not specific about the legality or illegality of online gambling and betting, so at present there is no regulated industry within the state.  That being said, there are still a large number of websites that allow real money gambling from Texas residents.  On this page, we've provided our most current listings of the best gambling sites for Texas players, all of which are highly reputable, have been online for 15+ years and offer easy deposits and fast payouts, as well as lucrative initial signup bonuses.
Texas's Best Real Money Gambling Sites
Texas Gambling Overview
The second largest state in America, Texas borders Mexico and the Gulf of Mexico to the south. New Mexico comprises the western border, Oklahoma to the north, and Arkansas and Louisiana to the east.
Abbreviation: TX
State Motto: Friendship
Capital City: Austin
Population Estimate: 28.3 million (2nd)
Website: https://www.texas.gov/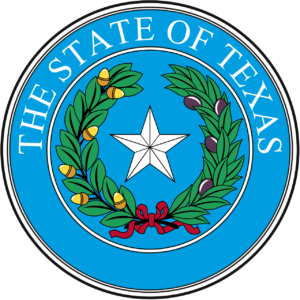 Texas Hold'em is not legal in Texas. Very few forms of gambling are legal in Texas.
Fans of dog and horse racing can participate in pari-mutuel wagering at the few tracks, and voters approved charitable bingo in the 1980s. Instant bingo pull-tabs came about in the same decade, though the lottery wasn't approved until 1991.
The only legal casino in the state is the Kickapoo Lucky Eagle Casino, made possible by the 1988 Indian Gaming Regulatory Act (IGRA) passed by Congress. The new law enabled Native American tribes to negotiate gaming compacts with their state governments, which several tribes did in Texas. However, there were numerous legal issues with two of them, leaving Kickapoo in the town of Eagle Pass as the sole casino still standing. It offers slot machines, bingo, and poker.
The gambling laws of Texas do not mention anything about online or internet gambling or sports betting. Definitions often mention electronic, electromechanical, or mechanical devices, but those reference video poker machines and the like. The statutes specifically outlaw games that award anything of value "which is determined solely or partially by chance, even though accompanied by some skill," and this section of the statute calls out bingo, keno, blackjack, illegal lottery games, roulette, and video poker. Though traditional live poker is not mentioned by name, it does reference any games operated at least partially by chance and even ones that award credits or free games.
Further, the law prohibits bets on any game played with dice, cards, or balls.
However, the Texas gambling definition also includes valid defenses if prosecuted, and skill is mentioned to a degree there. In addition to defenses including gambling in a private place and not receiving any economic benefits other than personal winnings, the other reads:
"Except for the advantage of skill or luck, the risks of losing and the chances of winning were the same for all participants."
Recent TX Market Developments
The topic of online gambling or sports betting. The closest the legislature came was considering a bill in 2017 to legalize daily fantasy sports (DFS), though the bill did not garner enough support to pass.
One lawmaker introduced casino bills in Texas for several years in the early 2010s, as he believed the state could benefit greatly from casinos that offered games like poker. However, those bills never even advanced to be given a hearing.
Ironically, US Representative Joe Barton of Texas spent time between 2011 and 2015 introducing federal bills to legalize and regulate online poker for the entire country. His Internet Poker Freedom Act did find some bipartisan support, but the House of Representatives never gave the bill a vote. And Barton had little influence on his home state lawmakers, as they did not follow his lead in Texas.
Some residents of Texas have opened private clubs in recent years, giving players the opportunity to buy memberships in exchange for no-commission poker tournament action and no-rake cash games. Legal representation for the clubs believe that this is a legal loophole, but some clubs have been shut down by local police. Some clubs remain open and continue to operate, but it is unclear what their final outcome will be.
On February 1, 2019, Representative Eddie Lucio III introduced a 15-page bill relating to the regulation of sports betting. The Texas Commission of Licensing and Regulation would oversee sports betting under the proposed law. This bill will be introduced during the 2019 sessions.
Texas Gambling FAQ
Is Online Gambling Legal in Texas?
Yes. Numerous sites offer online gambling options to players in Texas.
Does state law enforcement intend to crack down on internet gaming?
One never knows with Texas, though it seems unlikely. Online gaming and betting sites have been popular with Texans since they launched in the late 1990s, and there has never been any indication that Texas planned to take any action against the sites. Since they are based and licensed outside of the US, it would make any legal action very difficult.
Should players be worried about a crackdown?
No. The worst thing that would happen for players is that Texas would try to block its citizens from access to the sites. If this occurs, the online operators will give notice to players, and they will still be able to access their accounts in order to process withdrawals. And there is no danger of players being prosecuted for playing on the sites.
What if one of your recommended sites shuts down? Will I get my money?
If a site shuts down, it will likely honor its licensing requirement to pay players with what money remains in the hands of the operator, or a judge in a bankruptcy court will order players to be paid. Sites are required to keep player funds safe during operations.
How do I deposit and withdraw money from these sites?
Each site that caters to Texans has its own set of deposit and withdrawal options. Most of them have numerous ways for players to put money into their accounts, such as debit and credit cards, ewallets, and/or bank wires and transfers. Withdrawals for US players typically must take place via checks, but some have other options as well. Those using cryptocurrency like bitcoin for their online gaming have the benefit of being able to use the same method for deposits and withdrawals, and most sites do give that option now. Players can check with their favorite sites for details and contact the customer service department with any questions.
Are there any land-based casinos in Texas?
Yes.There are three land-based casinos in Texas one of which is owned by the Alabama-Coushatta tribe.