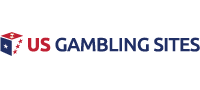 UFC Betting Sites
The Ultimate Fighting Championship (UFC) has emerged as the premier organization of American mixed martial arts (MMA). The company is based in Las Vegas, Nevada, but it promotes fights worldwide.
With less than two decades under its belt, the UFC had hosted 400 events as of 2017, and it continues to grow in popularity. With 12 weight divisions, UFC events show off a variety of MMA styles and forms, including disciplines like boxing, Brazilian jiu-jitsu, sambo, wrestling, Muay Thai, karate, and judo. Fighters choose the techniques that work best for them.
Betting sites quickly picked up on the popularity of the UFC and have long offered bets on the fights. And there are numerous betting lines and options for those wanting to wager on the fights, from standard moneyline bets to props involving some of the more unique actions that can take place inside the arena.

Best Online Sports Betting Sites For US Players in 2020
Historical Perspective of UFC
The concept of mixing various styles of martial arts took shape in the early 1990s when a company called WOW Promotions sought to televise an MMA tournament. They secured a TV deal with SEG to produce the Ultimate Fighting Championship, later renamed to UFC 1. The pay-per-view program drew more than 86,000 subscribers, so they began to produce a second set of fights.
The original tagline for the UFC of "There are no rules" began to draw public concern when the fourth iteration of the fights became so violent that the fifth had to warn audiences of violence. The US government grew concerned as well, and more than 30 state governments instituted bans on "no-holds-barred" fighting. By the time of UFC 12, the organization began to implement some rules, and more were instituted with each further iteration. The UFC then began to work with other sports athletic commissions to develop a code of conduct so the fights could fit the definition of sport.
The UFC's popularity soared even higher, garnering top television deals and advertising, spurring reality shows, and inspiring betting sites to offer odds and lines. By 2007, online UFC wagers had become more common than those for traditional boxing matches.
As of 2018, there have been more than 225 UFC matches, but the organization has diversified so much that there are now nine different weight classes:
Strawweight
Flyweight
Bantamweight
Featherweight
Lightweight
Welterweight
Middleweight
Light heavyweight
Heavyweight
Betting Basics
Considering the number of divisions, weight classifications, and multitudes of fighters, UFC betting can seem overwhelming. But there are some main bets that make it simpler:
Moneyline:
Betting sites will set a moneyline for a fight, and the betting is simple. Fighter A might be a -140 favorite over Fighter B, who is listed at +110. If Fighter B wins, a $100 bet garners a $110 win.
Method of victory:
This is technically a prop bet in the UFC world, but it is very common because bouts can end several ways. If Fighter A is set at +110 to win by knockout, that payout is more significant than a simple moneyline because the bettor also predicted the method of victory.
Totals or Over/Under:
A betting site will set a total number of rounds for a fight, which allows bettors to place over or under wagers. Whether set at total minutes or rounds, the over/under is a relatively simple bet to make.
Beyond Basics
There are many other types of bets to be made in the UFC category, many of which make watching the matches even more fun for fans.
Round betting:
This is a more complicated bet than a simple moneyline, as it combines that with totals. Bettors must choose the winning fighter and in which round the victory will happen.
Parlays:
With so many UFC fights happening regularly, parlay betting is common. Bettors can choose winners in separate fights, especially if there are multiple fights at one event.
Props:
Since so much can happen in the course of an MMA fight, prop bets allow bettors to wager on many of those aspects of the match. Bets might offer odds on which fighter will throw more jabs, the type of jabs thrown, etc. The most common type of UFC prop is the victory bet, though, which allows bettors to consider who will win and if it will happen by decision, knockout, or submission.
Strategy Considerations
UFC bets can be lucrative if the bettor chooses to invest the time necessary to study the fighters and the rules of the UFC.
One important point to consider is the weigh-in and how fighters prepare for it and then recover. If a fighter has to cut a large amount of weight for the weigh-in and then fight the next day, one should study how fast that fighter typically recovers from the process. It's important to monitor the pre-weigh-in information, actions and expressions during the weigh-in, and how a fighter deals with allotted extra time if necessary to make weight.
Fighters have many characteristics that can affect their fighting abilities, more than just weight. Their age, past injuries and subsequent recoveries, and their general fighting history are all important factors to consider. Check the speed at which they move in the ring, their techniques of fighting, and even any information about their personal lives, as relationship troubles or other events could affect their performances in the arena. Comparing the qualities of both fighters is essential to making calculated, smart bets.
Another consideration should be the type of arena or cage to be used for the fight, along with each fighter's history in that setting. Some fighters have better results in four-corner rings, while others need a rounded cage with no corners. The size of the cage or ring also makes a difference.
Upsets are common in UFC fights, which makes it more likely that bettors can win by betting the underdogs with solid odds. It might also make sense, if a bettor wants to choose some favorites, to work those into a parlay bet that can be more profitable.