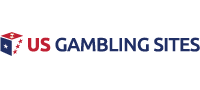 NHL Betting Sites
Many consider hockey a Canadian sport, but many Americans enjoy it as well. And the National Hockey League (NHL) became so popular in the United States that its hosting cities now outnumber those in Canada. Still, the NHL is a shared league that sees no American-Canadian border.
The NHL is comprised of 31 teams, 24 associated with US cities and seven in Canada. They compete throughout the year and then play for the championship title and the coveted Stanley Cup, the oldest professional sports trophy still awarded annually.
Betting sites in North America offer prime NHL betting opportunities out of sheer demand. Since hockey is not a sport that most people can play themselves, many people find joy in watching and betting on it.

Best Online Sports Betting Sites For US Players in 2020
Historical Perspective
Originally, hockey players found professional work in the National Hockey Association that began in 1909 in Canada. It focused on Ontario and Quebec with seven teams but quickly grew and became the National Hockey League in 1917. Still concentrated in Canada, the league warded the Stanley Cup to the winning team each season.
The first American team joined in 1924, as the Boston Bruins stepped in, and the New York Americans then followed. The NHL suffered during the Great Depression due to a lack of players, with only six remaining by the 1942-1943 season. Those teams from Boston, Chicago, Detroit, Montreal, New York, and Toronto still play today and constitute the Original Six.
The league expanded in the 1960s with several new teams, all based in the US, which upset Canadian NHL fans. The World Hockey Association rose up in an attempt to take over as the premier hockey league and did take quite a few players from the NHL, but the two ended up merging in 1979. Today, there are 31 teams, which are:
Anaheim Ducks
Arizona Coyotes
Boston Bruins
Buffalo Sabres
Calgary Flames
Carolina Hurricanes
Chicago Blackhawks
Colorado Avalanche
Columbus Blue Jackets
Dallas Stars
Detroit Red Wings
Edmonton Oilers
Florida Panthers
Los Angeles Kings
Minnesota Wild
Montreal Canadiens
Nashville Predators
New Jersey Devils
New York Islanders
New York Rangers
Ottawa Senators
Philadelphia Flyers
Pittsburgh Penguins
San Jose Sharks
St. Louis Blues
Tampa Bay Lightning
Toronto Maple Leafs
Vancouver Canucks
Vegas Golden Knights
Washington Capitals
Winnipeg Jets
Betting Basics
Some of the betting that online sites offer for NHL is fairly similar to other games like football and basketball, but there are some unique hockey wagers available. The most common with bettors are:
Moneyline:
This frequent bet is perfect for new and experienced bettors alike. There is simply a set of odds for the two teams scheduled in a match-up. The numbers can be quite high in some cases due to home teams being such favorites, but the lines do move. The best payouts are on the underdogs. If, for example, a team is listed at +250 and it wins, a $100 bet would pay out $250.
Over/Under:
Another common bet for nearly every sport, there will be a total score at the end of every NHL game, and fans can bet over or under that line.
Puckline bets:
A very common hockey bet is the puckline bet, which offer a set point spread. Players often choose this over the moneyline wagers because the spread gives a little extra room on the score. And contrary to moneyline bets, the favorites generally have the advantage due to possible goalie removals at the end of the games.
Point spreads:
These wagers are often made in addition to puckline bets. If the betting site offers them, it can be an interesting bet because of the low scores in hockey and pay off big for those playing favorites.
Regulation time betting:
This hockey bet puts the favorite team at -0.5 and the underdog at +0.5, and it tends to pay well for those putting money on the underdog. If that underdog wins or the game goes into overtime, the bettor wins.
Parlays:
Another familiar sports bet, the parlay allows bettors to wager on several games at once. If all of the teams win, the winnings can be substantial.
Props:
For true hockey fans who study players and statistics, prop wagers are fun and add more excitement to the game. Bettors can bet on which players will score, when they will score, attempted goals, etc. The range of bets is bigger as the season plays on, and there are typically quite a few of these bets during the playoffs at the end of a season.
Grand Salami:
Betting sites that offer the Grand Salami bet certainly know their hockey clientele. The Grand Salami is a wager on the over/under of all of the day's games' scores combined. For dedicated fans who follow scoring trends, teams, and plan to sweat every game on the schedule, this is the perfect bet.
Beyond Basics
Hockey fans are well-advised to study the game, its teams and players, even ice and arena conditions, in order to make educated bets beyond the simple over/under or moneyline wagers. This means the bettor should know a great deal about the goalies, including how often they play, which ones are set as backups, which play two games in a row, etc.
It is also important to look at trends from past seasons as compared to the current one. And while every hockey analyst isn't correct, the most respected ones should be considered when making recommendations or predictions.
Strategy Considerations
Since teams, players, and conditions will constantly vary, there are no tried-and-true strategies for betting online on hockey games. However, there are some puckline strategies that have shown success.
With a good feeling about the favorite team in an upcoming game, it can be beneficial to make a moneyline bet on that favorite team and a puckline bet on that same team's line. It can pay off nicely but also minimize any losses.
Another example would be to play a favorite when it is the puckline underdog and playing on home ice. These can be excellent payoffs when the betting site undervalues the puckline.