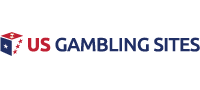 US Online Casinos
US Gambling Sites is here to provide players access to reviews to the most reputable online casinos available in the United States. We not only help US players navigate to trusted online casino sites but we also offer a number of tutorials on the most popular casino games.
USA ONLINE GAMBLING MARKET
Just because there is no all-encompassing Federal online gambling law, doesn't mean that all forms of online gambling are legal. In other words, matters need to be resolved on a state level. Each state must make laws specific to all forms of online gambling which include: sports betting, online lottery, online casino, poker and online daily fantasy sports.
Online gambling laws are overall a fickle matter and lawmakers have shifted their attention to legal online and brick and mortar gambling since the Supreme Court ruling that overturned PASPA last May. As such, each individual state is free to treat gambling laws as they see fit.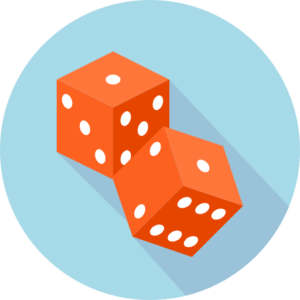 There are currently only 3 states that have laws and legal online casino websites in place making online casino gambling legal: New Jersey, Delaware and Pennsylvania.
*Note that West Virginia and Iowa have passed laws legalizing online casino gambling but have not yet launched their state websites.
TRUSTED ONLINE CASINOS
Though many online casinos exited the United States market in the past decade, others have sprung into action to take their place. American game players do have choices, and a good number of today's online casinos available in the US are not only dependable but trendsetting and exciting as well.
For players new to the online casino scene, the number of choices can be overwhelming. A Google search for internet slots or video poker online offer so many options that it becomes confusing.
Players want choices, but guidance is encouraged to wade through the weeds. They want to know which sites are truly reliable and won't disappear next week with all of the money in the players' accounts. They want to know which sites provide the best ways to deposit and withdraw money, which have the best sign-up bonuses, and how many sites have 24-hour customer service available.
Through the various options of online casinos, here is our recommended sites and a full review:
With so many categories of importance, it's important to categorize them so players can decide which are of more value to them. Those who play regularly online will likely have different needs than someone who plays online slots once or twice a month. This is why the our reviews are presented in sections that can be dissected per player needs.
Sections include:
Licensing and other certifications

Bonuses and promotions

Payment processing choices

Customer service

Software

Access for PC and Mac users, mobile customers

Game choices and variations
BRIEF HISTORY OF US ONLINE CASINOS
The popularity of online casinos soared with American players when online poker hit its stride in the early 2000s. The poker boom that began in 2003 also delivered players to internet casinos, where they could find games besides like video poker as well as slots and table games.
New online casinos were arriving on the scene in droves in 2004 and 2005, and existing operators were expanding their casino offerings to include more video poker, table poker variations, and entertaining slots options. Poker grew, and online casinos grew right alongside it.
When the US government took a stand in 2006, however, some of that changed. The passage of the Unlawful Internet Gaming Enforcement Act (UIGEA) was more than a jab at online poker, it was a signal to online casinos everywhere to exit the American market. The most stunning exit at that time was PartyPoker, which had dominated the online gaming industry with poker and casino games for years. Its departure from the US market, however, took many others with it.
Casino operators were wary of American players for years, especially after the 2011 indictments of poker executives, an event that was deemed Black Friday for online poker. Internet casinos laid low for a while so as not to spark any ire from the US government.
Since then, however, the fear has subsided, and casino sites are back. Some smaller sites closed after leaving the US market, but the strong ones survived and took over. And some have absolutely thrived since Black Friday, providing online casino options to American players who were left with too few options for years.
ONLINE CASINO GAMES
Casino games have been available on the internet for several decades, and they improved in quality as technology advanced through the years. What were once rudimentary versions of slot games have become animated 3-D games, complete with storylines and extensive bonus rounds. What were once the most basic renditions of casino blackjack tables have transformed into dozens of blackjack variations, even with live dealers who interact with players from a studio.
In the early 2000s, the US online casino business truly began to change and garner throngs of players. While people were fans of internet games for years, the explosion of online poker popularity brought new players to online casinos as well.
In addition to our coverage of the USA casino site market, we also have published a number of tutorials on popular casino games offered by online casinos:
LEGAL STATUS AND LICENSING
With the rapid changing legislations popping-up state by state, below you can access each state individually to get information about their respective gambling laws.  These pages will provide insight into regional gambling laws and how they intersect with the casino market in each state.
Licensing is important, as a valid operating license for an online casino means that the company has bet certain industry standards. For example, the site must ensure that its games are random, provide payout percentages for slots, and submit to regular audits to verify that its finances are properly reported. The licenses and certificates obtained and displayed by an online casino operator are proof of its compliance and diligence as an upstanding member of the internet gambling world.
Sites available to US customers are typically licensed in two ways. One is through a state's own online gaming regulator, such as is the case in New Jersey, Delaware, and Pennsylvania. The state agency that sets the standards also issues licenses and holds sites to strict standards. For those in states without that regulatory option, they can access sites that are referred to as "offshore" casinos. They are based in various locations around the world and licensed with reputable regulators in places like Malta, Gibraltar, Curacao, Antigua and Barbuda, and Panama. Those agencies ensure that sites adhere to globally recognized standards for online gaming.
American players can trust most licensed sites, but there should still be a level of caution used. This is where our recommendations enter the picture, as we research those casinos online and ensure that their licenses are valid, certifications current, and customer relations in good standing.
GAMING PREFERENCES
There are many qualities that players seek in their perfect online casinos. No matter the type of player, how frequently you play online, or the importance of certain issues, these are topics that we cover to provide information to everyone.
Site compatibility with PCs and Macs

Mobile device accessibility for Apple and Android users

Customer service availability and response time

Site licensing and certifications

Options and fees for deposits and withdrawals

Timeliness of financial transactions

Clarity and transparency of bonuses and promotions

Player loyalty programs

Play-money and real-money options

Type of games and stakes available
---
ONLINE CASINO GAMBLING FAQS
Is online casino gambling legal in the USA?
Online casino gambling is currently lawfully legal 5 states: New Jersey, Delaware, Pennsylvania, Iowa and West Virginia. However, Iowa and West Virginia have not yet launched their respective casino websites that will allow casino gambling. Thus, currently you cannot legally casino gamble online in those two states.
What is the minimum age requirement for US online gambling?
In general, the minimum gambling age in the US is 21 years old. In some states, however gamblers are required to be at least 18. It's likely you'll need to verify for your age on a website beforehand anyway, but to be sure best to check your state gaming guidelines prior.
Are online casinos sites in the US safe and secure?
All casino sites listed on US Gambling Sites are fully regulated and compliant with state gambling law. Going forward, the industry will only become safer as more states continue to pass legislation to legalize online gambling.
How do I collect any winnings from an online casino?
Withdrawing any earnings from your account will vary from site-to-site and your selected  payment method. Payout speeds can range from 1-4 days also depending on the selected method. Keep an eye out as there may be a minimum withdrawal amount set by the casino operator. Providing the same method to withdraw is the same as the one used to deposit, the process should always be a simple one to initiate by just clicking the 'Withdraw' button once the rollover requirements have been met.
What are wagering/rollover requirements?
Most bonuses and promotions come equipped with rollover requirements, in other words, come with strings attached. These requirements are stipulations which state that you must wager a certain amount of money before you can withdraw the bonus or collect any winnings you derive from it.