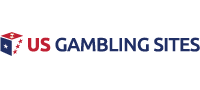 MLB Betting Sites
Major League Baseball, also known as MLB, is the primary professional league for baseball in North America and Canada. MLB is divided into the National League and American League, with 30 teams in all, 29 of which are based in American cities and one in Canada.
More fans attend MLB games than any other sport in the world, likely because most baseball stadiums hold tens of thousands of people per game, and there are 162 games during each season from April through September. It is the oldest coordinated sport in America, and its popularity spans all age groups and socio-economic groups.
Betting sites offer many MLB bets throughout the season, as fans enjoy the various wagers they can make, and the futures bets can be very lucrative. With so many games, players, and variables in baseball, it is as if it was made for online sports betting.

Best Online Sports Betting Sites For US Players in 2020
Historical Perspective
The first recorded professional baseball team dates back to the 1860s in America, and leagues began to form from there. The National Association of Base Ball Players was formed in 1969, the year that the now-MLB claims as the founding year of the first pro team called the Cincinnati Red Stockings. The MLB also points to the first National League game in 1876 in Philadelphia as the beginning of the modern-day MLB. Other leagues – Union Association, Players' League, Federal League – eventually folded but merged statistics with MLB.
But the early years of baseball were plagued by unhappy players, aggressive players, and even an attempt to fix the 1919 World Series. Then came new baseballs that were less deadly, star teams like the New York Yankees, star players like Babe Ruth, and eventually a desegregated system when players from the Negro leagues like Jackie Robinson joined MLB in the 1940s. The American and National Leagues grew in the next several decades, with artificial turf changing the game in the 1970s.
Today, MLB remains very popular, complete with 30 teams and seasons that culminate in league playoffs and then the World Series.
The teams as of 2018, categorized by the number of World Series won, are:
New York Yankees: 27 wins, 40 appearances
St. Louis Cardinals: 11 wins, 19 appearances
Oakland Athletics: 9 wins, 14 appearances
San Francisco Giants: 8 wins, 20 appearances
Boston Red Sox: 8 wins, 12 appearances
Los Angeles Dodgers: 6 wins, 19 appearances
Cincinnati Reds: 5 wins, 9 appearances
Pittsburgh Pirates: 5 wins, 7 appearancesDetroit Tigers: 4 wins, 11 appearances
Chicago Cubs: 3 wins, 11 appearances
Atlanta Braves: 3 wins, 9 appearances
Baltimore Orioles: 3 wins, 7 appearances
Minnesota Twins: 3 wins, 6 appearances
Chicago White Sox: 3 wins, 5 appearances
Philadelphia Phillies: 2 wins, 7 appearances
Cleveland Indians: 2 wins, 6 appearances
New York Mets: 2 wins, 5 appearances
Kansas City Royals: 2 wins, 4 appearances
Toronto Blue Jays: 2 wins, 2 appearances
Miami Marlins: 2 wins, 2 appearances
Houston Astros: 1 win, 2 appearances
Arizona Diamondbacks: 1 win, 1 appearance
Los Angeles Angels: 1 win, 1 appearance
Teams that have never won the World Series are:
San Diego Padres, Texas Rangers (2 appearances each)
Milwaukee Brewers, Colorado Rockies, Tampa Bay Rays (1 appearance each)
And then there are two teams that have never been to the World Series as of the end of 2017, the Seattle Mariners and Washington Nationals.
Betting Basics
Since betting on baseball is different from football and basketball, it's vital to understand the primary wagers available for MLB betting sites.
Moneyline:
The moneyline bet is the one that is similar to other sports wagers, in that there is always going to be a favorite team per the odds set for every game. If Team A is listed at -125 and Team B is +115, it means that Team A is the favorite and the payout will be less if they win. By betting $100 on Team B, however, a win for that team pays out $115.
Dime line:
This is the consideration that the moneyline shows 10 or fewer points difference between the teams. A dime line would be Team A at -140 and Team B at +130, though there can also be 20-cent line bets.
Run line:
A run line is a point spread that separates teams by only 1.5 points. If Team A is listed at -1.5, it means the team must win by two or more runs to pay off. It is a risky bet due to the fact that most MLB games are decided by only one run, but the bets can be profitable if well-timed.
Totals or over/Under:
When the odds are set for teams, the totals will also be set, and wagers can be placed as to whether the total number of runs for the game will be more or less.
Parlay:
Every betting site gives bettors the chance to combine bets on multiple teams to create a parlay. This is especially popular in baseball due to the large number of games played on any given day.
Beyond Basics
Experienced MLB bettors study several factors to inform their moneyline wagers. The pitchers are important, not only the starting pitchers but the reliefs as well. Bettors can study statistics like innings pitched and earned run averages. The hitters are the second factor to consider, as the starting lineup will offer information on each hitter, such as plate appearances and on-base percentages.
Run line strategies can get complicated, as they require looking at the odds and converting them into the chance-of-winning percentages.
Since baseball is played in open-air stadiums, weather is an important factor when betting, not only for the conditions of the field but the ability of the ball to travel. This can be impaired by rain, humidity, and heat. And windy conditions obviously play a role.
Strategy Considerations
The long season and numerous games of the MLB provides opportunities to find the edge on betting sites. First, it's important to find the site with the best lines and least amount of juice. Second, placing educated bets and developing a personal system will generally give bettors a reasonable chance of coming out ahead at the end of the season.
The primary consideration for bettors, however, is bankroll management. Plan for the long season so as not to run out of betting funds just when the betting system is starting to pay off.