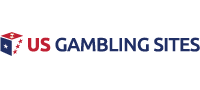 >
Florida Online Gambling
Florida Online Gambling
Florida is home to some of the best land-based casinos in the United States, but when it comes to online options there aren't any state regulated ones just yet.  That being said, there are a very solid amount of safe and friendly offshore sites that allow Florida residents to gamble online.  All of the Florida gambling sites listed on this page have been in business for over 15+ years and are known for easy deposits and fast payouts.  Below you'll find our list of the best FL gambling sites for online casino, sports betting and poker.
Florida Online Casinos

Florida Sportsbooks

Florida Poker Sites

Florida's Best Real Money Gambling Sites
Florida Gambling Overview
No Florida law states that online poker, casino games, or sports betting sites are explicitly illegal.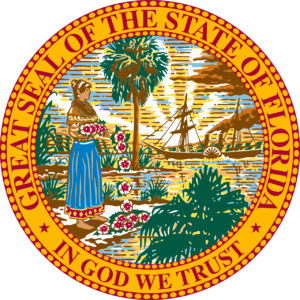 Florida is the south-easternmost state in America and is surrounded predominantly by the Gulf of Mexico and Atlantic Ocean. Its northern border hits Alabama and Georgia, but its coastline is the most expansive of any of the 48 mainland states.
Abbreviation: FL
State Motto: In God We Trust
Capital City: Tallahassee
Population Estimate: 21 million (3rd)
Website: http://www.myflorida.com/
Despite a fairly cautious attitude with regard to gambling, Florida actually legalized pari-mutuel wagering at racetracks as early as 1931. Jai alai was also approved.
Florida didn't approve the lottery until 1986, but things moved quickly from there as the US government passed the Indian Gaming Regulatory Act of 1988. That prompted Florida's government to quickly sign compacts with its two federally-recognized tribes. The Miccosukee Tribal Indians began work on a casino-resort, and the Seminole Tribe of Florida opened several large casinos throughout the state, all approved for everything from table games to slot machines.
Tracks then lobbied and won the right to offer live poker in 1996 via an updated law, and the laws were updated again in later years to allow slot machines as racinos.
The Florida Code defines gambling as engaging in games of chance, including card games. The broad explanation includes playing those games "at any place, by any device whatever, for money or other thing of value."
The statutes then go on to discuss gambling houses, which prevents larger establishments from popping up but also keeps home games regulated to very low limits. For example, player winnings must not exceed $10 for any round, hand, or game. As far as poker in licensed racinos, the games must be non-house-banked.
What is missing from the statutes is a clear definition of skill games and how they relate to the current gambling laws. The only place skill appears is in the Family Amusement Games Act, a law designed to prevent the expansion of "casino-style gambling." In the definitions section, games of skill are exempted and explained as follows:
"A game in which the player does not control the outcome of the game through skill or a game where the outcome is determined by factors not visible, known, or predictable to the player."
Recent FL Market Developments
Florida spends quite a bit of time renegotiating tribal compacts and disputes with the Seminoles. The most recent disagreement spanned several years and ended with the tribe winning a court case over the state's legalization of player-banked card games, which the tribe alleged violated an exclusivity clause in their compact. The state also won a part of the case, but Florida and the Seminoles seem to be endlessly at odds over the terms of the compact.
As far as internet gambling, there have been several attempts over the past decade to legalize and regulate online poker and casino games, but there have never been enough lawmakers to support it. In 2012 and a couple of subsequent years, there was an effort by the National Council of Legislators from Gaming States to encourage online gambling in Florida, especially with a Florida State Representative as its former president.
The NCLGS group did push for the inclusion of online poker in a 2014 gambling expansion bill in Florida, but the entirety of the bill changed to ban all online gambling. Even so, the bill never passed through the legislature and never came up again in a formal way.
Florida has been considering the legalization of daily fantasy sports with bills introduced over the past several years. New bills are now pending in 2018 in both the House and the Senate, but it is unclear if there are enough votes to pass it.
Some lawmakers have discussed legalizing sports betting since the US Supreme Court decide in favor of New Jersey, giving all states the opportunity to run sports betting industries on the state level. However, there has not been enough support to introduce a bill to that effect.
Florida Gambling FAQ