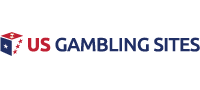 NFL Betting Sites
The National Football League is a favorite of Americans; they love to watch it and bet on the games. But the NFL has grown so much and rivalries become so intense that fans around the world tune in for the excitement. And did we mention the betting?
The NFL is divided into two conferences, each with 16 teams from around the United States. Dozens of players comprise each team, and they draw attention from the months of practice all the way through the regular season and on to the playoffs and Super Bowl.
With so many teams and players, betting sites have a plethora of betting odds for wagering fun almost all year long.

Best Online Sports Betting Sites For US Players in 2020
Historical Perspective
Originally called the American Professional Football Association, it was formed in 1920 and changed to the National Football League just two years later. The NFL then merged with the American Football League (AFL) in 1966. It was then that the combined teams played their series and ended it with the very first Super Bowl.
What started as 14 teams has grown to 32 of them, with only two originals still in existence; the Chicago Cardinals are now the Arizona Cardinals and the Decatur Staleys are now the Chicago Bears. Under Commissioner Pete Rozelle from 1960 to 1989, the NFL experienced its most sizeable growth, complete with televised games, licensing deals, sponsorships, and advertising, as well as charitable initiatives.
The current list of teams, under the leadership of Commissioner Roger Goodell, is as follows:
Arizona Cardinals
Atlanta Falcons
Baltimore Ravens
Buffalo Bills
Carolina Panthers
Chicago Bears
Cincinnati Bengals
Cleveland Browns
Dallas Cowboys
Denver Broncos
Detroit Lions
Green Bay Packers
Houston Texans
Indianapolis Colts
Jacksonville Jaguars
Kansas City Chiefs
Los Angeles Rams
Los Angeles Chargers
Miami Dolphins
Minnesota Vikings
New England Patriots
New Orleans Saints
New York Giants
New York Jets
Oakland Raiders
Philadelphia Eagles
Pittsburgh Steelers
San Francisco 49ers
Seattle Seahawks
Tampa Bay Buccaneers
Tennessee Titans
Washington Redskins
Betting Basics
There are three primary bets when using an online sports betting sites to wager on NFL games. These are the most straightforward bets.
Moneyline:
This is essentially a bet to decide which team will win the game. If Team A is listed at +170 and Team B is at -150, Team B is the favorite and expected to win. By betting on the favorite, it would require $150 just to win $100. However, by betting on Team A, a $100 could turn into $170 if Team A wins.
Point spread:
This is the most common type of bet for NFL fans, as it gives the bettor a solid chance of winning. The spread can be anything from 3 to 10 points and is pre-set before the game begins. If Team A is assigned a spread of 3 and Team B a -3 spread, it means Team B is favored to win. Betting on Team B means that team must win by 3 or more points, but betting on Team A means they have to win or lose by fewer than 3 points.
Totals or Over/Under:
When the odds are set for a game, projections are listed for the total number of points that will be accrued in that game. If the total for a game is set at 40.5, betting the over will require 41 or more points by the two teams to win. Betting the under would need the total score of the game to remain at 40 or under.
Beyond Basics
As there are many more types of wagers that can be placed with regard to NFL games, some of them require a bit more knowledge of the players, teams, and overall statistics. Or they can be a fun addition to any traditional bet.
Prop betting:
A range of prop bets are offered at the larger online betting sites. They can include anything, such as how many touchdowns a particular player might throw during the game or how many field goals will be kicked. Some don't require the game to even end to know the result, as one can wager on which team will score the first touchdown or fumble. There are even more options during playoff games and the Super Bowl, as they pertain to everything from the National Anthem (how long will it take to sing) to the winner's celebration (who will say he's going to Disneyland). These are among the most fun types of bets when playing amongst friends.
Parlay betting:
As with any type of sports betting, parlays connect several types of bets together and require that they all win in order to result in a payoff. A parlay can be just two bets or as many as 10 or 12. Most often, bettors
wager on several games' point spreads or totals as a group, but the parlays depend upon what the online betting site offers.
Teaser betting:
This is a type of parlay betting, which pays less than a parlay but is easier to win because there is some point adjustment. A teaser bet can be two wagers or up to 10, and the line can be teased by 6 or 7 points, depending upon how much the player wants to mitigate the risk. Players simply adjust the point spread or total in the series of bets.
Buying points:
When a bettor makes a point spread wager, he or she can buy a half-point to give some wiggle room for the team to cover that spread. The payout is reduced somewhat, but the odds increase for the bettor.
Futures betting:
Bettors often have fun with futures bets, especially if betting on an underdog team at high odds at the beginning of a season. A person can bet on the teams that will make the championships, which will win the divisions, and even which team will win the Super Bowl. These wagers can be made during the off-season and gives bettors a sweat for the entire season.
Round Robin betting:
This is the most complicated bet of those listed here, as it combines numerous lines for several parlays. Bettors can try something simpler like three two-team parlays, or it can be as complicated as eight lines and four teams for 70 parlays.
Strategy Considerations
The main thing to consider for NFL bettors is bankroll management, as too many bets early in a season can keep that bettor from betting throughout the full season.
As for betting site strategy, it is important to compare the lines at various online betting sites. They will differ, and finding the site with the best potential payouts for the bets that he or she is most interested in making can make a big difference for wins as well as losses.