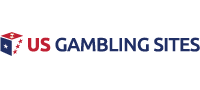 US Online Poker Sites
The history of online poker sites in the United States may only comprise two decades, but it shows a wild roller coaster of a ride for the sites and their players.
When it was all said and done, the mid-2010s became an opportunity for poker operators to interpret American laws as they saw fit. The industry was never as lucrative as during the poker boom, but some poker sites have emerged as new options for players who were all but abandoned by major operators.
The bottom line is this: American players do have online poker options, more than most even knew existed. And through our review process of the sites, it becomes clear that many sites are not only trustworthy and transparent, they also provide safe internet spaces where online poker can be played as it was intended.
Here are some site options:
Brief History of US Online Poker
When it all started in the late 1990s, poker was already popular, but its availability on the internet quickly became a phenomenon. Players discovered Planet Poker when it launched in 1998, and the ability to play for real money online changed the game forever. Sites like PartyPoker and PokerStars entered the scene and began to offer options, competition for player business, and bonuses and promotions.
Then, in 2003, Chris Moneymaker won the World Series of Poker Main Event for $2.5 million. The story of the accountant from Tennessee who won his $10,000 seat via an online satellite at PokerStars took the world by storm, and other players dreamt of doing the same – turning an investment of less than $100 into millions of dollars. Players flocked to the online poker sites, PokerStars grew into the dominant leader of the internet poker industry, and the poker boom began.
When the US government passed the Unlawful Internet Gaming Enforcement Act in 2006, the law was ambiguous to a large extent but prompted sites like PartyPoker to exit the American market. But it wasn't until the US Department of Justice issued indictments against executives at PokerStars, Full Tilt Poker, UltimateBet, and Absolute Poker that the US market crumbled. That happened on April 15, 2011. PokerStars bounced back and settled with the US government, while Full Tilt was exposed for mismanagement and unethical practices. Its inability to repay any players made way for PokerStars to buy Full Tilt's assets and repay customers as part of its US settlement. UB and AP disappeared from the landscape completely, and players were ultimately paid back via the remainder of the PokerStars settlement in 2016 and 2017.
A 2011 Department of Justice ruling about the Wire Act dictated that states could legalize and regulate online poker and other forms of gaming as they wished, and some states did so. Nevada authorized online poker within its borders, followed by Delaware, New Jersey, and Pennsylvania.
The federal law, however, remained a grey area for many operators not affected by Black Friday.
Legal interpretations varied widely, and some poker operators decided it appropriate to continue offering internet poker games to American players. Those are the sites we review here as US Gambling Sites.
---
Click to take a look at some interesting facts about Legal Poker in the US:
Online Poker Options
American players do have choices for online poker. The sites are often referred to as "offshore sites" because they are based and licensed outside of the United States.
Among the options for US players, there are sites with qualities that are detailed in our reviews but cover a range of general categories. Considering every player is different and values some qualities in an online poker site over others, we present the information in a way that allows the readers to decide what is most important to them.
Those qualities are broken down into sections and include:
Licensing and other certifications
Bonuses and promotions
Payment processing choices
Customer service
Software
Access for PC and Mac users, mobile customers
Games and tournaments
We also offer a number of game specific pages that can help you learn the rules of different variants of poker, as well as recommendations on where to play each game from the US:
Legal Status and Licensing
Poker sites available to US players present no legal jeopardy for the players themselves. The laws that vary from state to state are complicated but focus mostly on live gambling in land-based venues without even addressing online gaming.
The sites that do operate with American customers in mind – the ones we recommend on our site – take many safety measures to ensure that player funds are safe and always available for payouts. They also remain mindful of the legal and political changes as they happen, and they are not afraid to withdraw from a statewide market if they feel that players could be in danger from some type of law enforcement action. They also keep the lines of communications open with customers at all times.
Online poker sites obtain licensing from a reputable gaming regulator before our site considers them for recommendation to Americans. In addition, they must obtain certification from an independent source to verify that their games are random, fair, and in compliance with industry standards.
Player Preferences
With so many options for Americans seeking online poker, it is important to decide what is best for you.
Do you need a site that is compatible for Macs?
Do you intend to play mostly on a mobile device?
Are your preferred stakes available?
Is the site going to respond to my customer service inquiries?
Is there fine print to complicate bonuses?
Are there rewards offered to stay loyal to one site?
Will I be paid in a timely manner when I withdraw?
Is play-money an option before I deposit real money?
Does the site also offer sports betting and casino games?
The purpose of our reviews and recommendations is to answer those questions, making it easier for you to choose a site that suits your online poker needs.