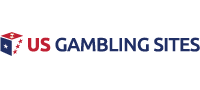 Online Poker USA
Online poker is highly popular in the USA and is played by millions of Americans daily.  Although the days of the massive Moneymaker poker boom have subsided, the game is still readily available online for US players.  Below we've compiled a list of the best and most trustworthy US poker sites that are currently available to Americans – all sites have been online for 15+ years and offer fast deposit options & payouts.
Here's The Best Online Poker Sites for US Players in 2020
Online Poker Sites
The bottom line is this: American players do have online poker options, more than most even knew existed. And through our review process of the sites, it becomes clear that many sites are not only trustworthy and transparent, they also provide safe internet spaces where online poker can be played as it was intended.
Among the options for US players, there are sites with qualities that are detailed in our reviews but cover a range of general categories. Considering every player is different and values some qualities in an online poker site over others, we present the information in a way that allows the readers to decide what is most important to them.
There are currently five states that have regulated online poker in the US — Nevada, New Jersey, Delaware, Pennsylvania and lastly, West Virginia who is set to go live in spring 2020 – plus legal, sweepstakes poker games in other states.
Those qualities are broken down into sections and include:
Licensing and other certifications
Bonuses and promotions
Payment processing choices
Customer service
Software
Access for PC and Mac users, mobile customers
Games and tournaments
We also offer a number of game specific pages that can help you learn the rules of different variants of poker, as well as recommendations on where to play each game from the US:
History of US Online Poker
When it all started in the late 1990s, poker was already popular, but its availability on the internet quickly became a phenomenon. Players discovered Planet Poker when it launched in 1998, and the ability to play for real money online changed the game forever. Sites like PartyPoker and PokerStars entered the scene and began to offer options, competition for player business, and bonuses and promotions.
Then, in 2003, Chris Moneymaker won the World Series of Poker Main Event for $2.5 million. The story of the accountant from Tennessee who won his $10,000 seat via an online satellite at PokerStars took the world by storm, and other players dreamt of doing the same – turning an investment of less than $100 into millions of dollars. Players flocked to the online poker sites, PokerStars grew into the dominant leader of the internet poker industry, and the poker boom began.
When the US government passed the Unlawful Internet Gaming Enforcement Act in 2006, the law was ambiguous to a large extent but prompted sites like PartyPoker to exit the American market. But it wasn't until the US Department of Justice issued indictments against executives at PokerStars, Full Tilt Poker, UltimateBet, and Absolute Poker that the US market crumbled. That happened on April 15, 2011. PokerStars bounced back and settled with the US government, while Full Tilt was exposed for mismanagement and unethical practices. Its inability to repay any players made way for PokerStars to buy Full Tilt's assets and repay customers as part of its US settlement. UB and AP disappeared from the landscape completely, and players were ultimately paid back via the remainder of the PokerStars settlement in 2016 and 2017.
A 2011 Department of Justice ruling about the Wire Act dictated that states could legalize and regulate online poker and other forms of gaming as they wished, and some states did so. Nevada authorized online poker within its borders, followed by Delaware, New Jersey, and Pennsylvania.
The federal law, however, remained a grey area for many operators not affected by Black Friday.
Legal interpretations varied widely, and some poker operators decided it appropriate to continue offering internet poker games to American players. Those are the sites we review here as US Gambling Sites.
ONLINE POKER VARIATIONS
Cash Games: This is the traditional poker format, where the chips you play with hold real monetary value.
Tournaments: This format gives each player a stack of chips for a fixed buy-in. Prizes are awarded for the player that last longest and the winner holding the most chips. To ensure the action is fast enough, betting levels increase as the tournament progresses.
Sit N Goes: Small tournaments, often just a single table, with 2 or 3 places paid. Sit N Goes with random prize pools and 3 players, known as lottery Sit N Goes, are a  newer popular sub-format.
Fast Fold Poker: This variation takes you to a new hand the moment you fold. It works by placing players into pools. Fast Fold poker can be used for either tournaments or cash games.
POKER BONUSES
With the poker rooms competing there are plenty of poker bonuses to choose from.These options range from free cash deals to matched bonuses and loyalty schemes.
Remember you should always read the terms and conditions before accepting a poker bonus. You will find some significant variations in playthrough requirements and time available to complete the wagering.
Some of the most common types of poker bonuses showcased on poker sites are:
No deposit bonuses: Some poker sites offer you a small amount of free cash to try out their real money games. You'll need to wager this several times before you can withdraw it.
Match bonus: This is the industry standard bonus offer. You'll need to earn points from playing real money games and tournaments, which will incrementally clear your bonus.
Free tournament entries: New depositors often get entries into free tournaments with guaranteed prize pools. Some poker rooms run these free rolls regularly.
Loyalty bonus schemes: With loyalty schemes, you collect points while playing. These can move you up tiers or it can be a flat rate. You can cash in points for bonuses or tournament entries.
Reload bonuses: If you ever deplete your poker bankroll, reload bonuses can help. These work in the same way as the welcome bonus offer, though sometimes have lower percentage matches.
Occasional Promotions: Some sites offer their players plenty of offers whether it be monthly or weekly. These can include satellite qualifiers to the biggest live events.
LEGAL STATUS AND LICENSING
Poker sites available to US players present no legal jeopardy for the players themselves. The laws that vary from state to state are complicated but focus mostly on live gambling in land-based venues without even addressing online gaming.
The sites that do operate with American customers in mind – the ones we recommend on our site – take many safety measures to ensure that player funds are safe and always available for payouts. They also remain mindful of the legal and political changes as they happen, and they are not afraid to withdraw from a statewide market if they feel that players could be in danger from some type of law enforcement action. They also keep the lines of communications open with customers at all times.
While online poker continues to spread across the states we will continue to provide you with information on the current poker legislative landscape in each state.
Online poker sites obtain licensing from a reputable gaming regulator before our site considers them for recommendation to Americans. In addition, they must obtain certification from an independent source to verify that their games are random, fair, and in compliance with industry standards.
GAMING PREFERENCES
With so many options for Americans seeking online poker, it is important to decide what is best for you.
Do you need a site that is compatible for Macs?
Do you intend to play mostly on a mobile device?
Are your preferred stakes available?
Is the site going to respond to my customer service inquiries?
Is there fine print to complicate bonuses?
Are there rewards offered to stay loyal to one site?
Will I be paid in a timely manner when I withdraw?
Is play-money an option before I deposit real money?
Does the site also offer sports betting and casino games?
The purpose of our reviews and recommendations is to answer those questions, making it easier for you to choose a site that suits your online poker needs.
ONLINE POKER USA FAQS
Are online poker sites safe and fair?
The fact is that billions of hands have been dealt, and tracking services (including individual player databases) have uncovered zero anomalies with the deal. In addition, there is the requirement in place for regulated, legal sites to have their Random Number Generator software audited. You can feel 100% certain that you are getting a fair deal.
Safety and security of your deposit can depend on individual sites. But with some of the biggest and most reputable global brands providing the technology for US poker rooms, there is little room for concern.
What's The Difference Between Regulated Poker Sites vs. Unregulated Poker Sites?
Regulated online poker sites are generally publicly traded companies that work in conjunction with governments around the world to offer online poker. They are known to offer less financial incentives (promotions and bonuses) for players because they ultimately serve the best interest of their shareholders.
Unregulated online poker sites are generally available in more jurisdictions but are not officially permitted by law. That means there is always the chance that these sites would be shutdown at any given moment. Most unregulated online poker sites have paid out their players if they are forced to leave a market but there is some level of risk by playing on those sites.
What is the difference between online real money poker and play money poker?
Play money poker are free-to-play games like Zynga Poker or World Poker Club on Facebook. It is actually a fantastic way to learn the basics of the game without losing a dime.
People play differently when there is nothing at stake and you will often find people going all-in on every hand. That's not how real poker works. You'll notice the game is very different — even if you're just playing for pennies — and that's why most people move to real money poker play.