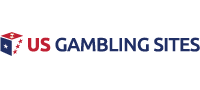 >
>
Slots – Play Slots Online
Slots – Play Slots Online
Slot machines have the worst odds for the players in any casino, either live or online, but they are typically the most attractive to the masses. They often have themes, winning sounds, jackpots, bonus rounds, and sometimes videos and animated characters to make the games more intriguing.
What were once simple lever-pull machines with a few fruits and symbols are now technology-driven entertainment systems that provide entertainment and many different ways to win. And what were once operated by inserting a single coin and winning several coins have developed into machines that accept bills only and pay out in tickets, only emitting the sounds of money instead of actual coins.
Slot play has changed a great deal through the years but is more popular than ever. Two of the most popular slot game providers in the US casino market include Real Time Gaming (RTG) and Betsoft. Popular for their extensive catalogue of entertaining and visually stimulating slot games.

Historical Perspective
The first machine that resembled a slot game was created in 1891 and based on poker, but Charles Fey of California was credited with developing the simpler mechanism that contained three spinning reels and five symbols. This took place sometime between 1887 and 1895, and he even created an automatic payout system, so winning lines of symbols would return coins to the player.
Fey's machine was then copied by larger manufacturing companies, and the slot devices began appearing in corner stores and saloons in towns across America by 1910. Symbols then began changing over time from liberty bells to fruit symbols and bars.
Mass manufacturing began in 1963 when Bally created an electromechanical machine called Money Honey. It could pay out up to 500 coins and became popular in saloons and early casinos. That led to electronic and video machines, the latter of which was first produced in 1976 and then purchased by IGT.
Machines began to improve with technology, offering more reels, themes, bonus rounds, touch screens, and nearly-immersive experiences. Jackpot games also became popular with the internet as machines could tally progressive jackpots across town and eventually across the entire country.
The first online slot games were developed by Microgaming in the early 1990s, and the first online casino – The Gaming Club – offered very basic slot games. CryptoLogic then created its own games for InterCasino. The two companies began competing to improve the quality of the games, leading to an industry that now spans the globe and offers millions of games.
Game Basics
There are many types of online slot games, the most common being 3-reel classics and 5-reel slots. Multi-payline slots offer more lines to win in addition to directly across as with reels, and paylines can increase up to 25 or more.
Progressive games are those that accumulate a jackpot over time, often with the same games on other online casinos. Mega spin slots are those that allow players to compete on several games at once, and they are sometimes linked by jackpots.
There are also feature slots, branded slots that partner with companies like Disney to use characters and themes, 3D slots with interactive scenes and animation.
Online slots are simple to play, once the player chooses their preferred game.
Choose the wager by clicking the appropriate buttons, which can be increased or decreased after each spin.
If appropriate, choose how many paylines to play. This will affect how much is bet on each spin.
Hit the "spin" or "play" button.
Watch for wilds, scatter symbols, and bonus round opportunities.
The virtual machine will display the results and calculate any winnings if applicable, which will automatically be added to the player's account balance.
Beyond Basics
The main thing to understand about slot play online is that many games require maximum betting in order to qualify for jackpots or bonus rounds. It is important to check the details of the game to find out how much and how many lines are necessary to win the maximum available.
Keep in mind that there are no "hot" machines, and none of them are "due" to pay out. Jackpots climb all the time, and even if they climb higher than ever before, it does not mean they are due. This is known as the gambler's fallacy and defies the odds that are the basis of randomly generated games.
There are some ways to make the most of slot games online, however.
Take advantage of bonuses and promotions. Online casinos often offer free spins, cash back for losses, matching deposit money, and rewards for frequent play. All of these things can allow extra play for the same amount of money.
Play games for free first. Many slots online offer the ability to test a game for play-money or see a video of the game before playing for real money. It is a chance to see if the game is worth the time and money to play.
Read reviews. Sites like this one give reviews so players know which sites are trustworthy, have the most games, offer jackpots, etc. There are also online forums that show player reviews, which give new players an idea of where many people find the best games and payouts.
Strategy Considerations
There are few ways to put strategy into play when random number generators are implemented – required even – to ensure that the games are completely random. Slot games must be random, though they also must pay players a certain percentage of the time.
Even so, there are ways to play online slots smart.
First, look at the payouts and winnings charts for each game before playing. It is usually best to play the maximum bet so as not to miss out on any winnings, but check the game information first to make sure you're not betting more than necessary.
Second, use some bankroll management. If using a minimal balance in the online account, look for games with smaller maximum bets so as not to lose money too fast. It is also smart to refrain from betting more than 60% of one's bankroll at one time. And if a player spins 10 times in a row without winning, it may be time to change machines or take a break.
Third, always join the rewards or VIP club and sign up for site emails. There are often secret bonuses and free spin opportunities only given to members.