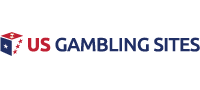 >
Online Gambling California
Online Gambling California
California has one of the most gambling inclined populations in the entire United States, with Vegas just a stones throw away.  While online gambling has not been regulated yet in California, there are plenty of online gambling sites that are currently accepting residents from California.  Below you'll find our list of recommended CA gambling sites that are trustworthy, offer fast payouts and a great selection of games.
California Online Casinos

California Sportsbooks

California Poker Sites

California's Best Real Money Gambling Sites
California Gambling Overview
The westernmost state of the contiguous 48, as well as the most populous of all 50, is California. It borders the Pacific Ocean with Oregon to the north, Nevada and a bit of Arizona to the east, and Mexico to the south.
Abbreviation: CA
State Motto: Eureka
Capital City: Sacramento
Population Estimate: 39.5 million (1st)
Website: https://www.ca.gov/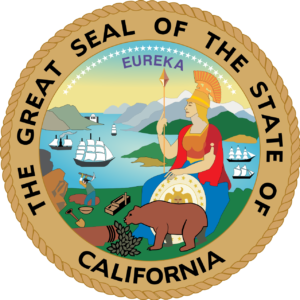 California is known as a progressive state and has legalized many forms of gambling for its residents. It started back in 1933 when pari-mutuel betting on horse races was made legal.
It wasn't until 1984 that the lottery was approved by voters, the same year that the legislature implemented new regulations on the state's cardrooms. It should be noted that non-house-banked card games like poker have always been legal in California, even when some other card games were outlawed in 1872. The cardrooms now offer a plethora of games, all of which are player-to-player without the house as the bank.
In 1998, voters gave approval to the governor to negotiate gaming compacts with the numerous Native American tribes in California per the 1988 federal Indian Gaming Regulatory Act (IGRA). The issue was complicated with more than 100 tribes in the state, and clarifications to tribal gaming had to be made via the courts and state law through the mid 2000s.
As of 2017, there were more than 150 tribal casinos and cardrooms located throughout California, nearly half of them located on Native American reservations and most offering the full casino experience, complete with house-banked card games, slot machines, bingo, and electronic games.
Most forms of gambling in California are regulated under the California Gambling Control Act Business and Professions Code, a 552-page document outlining gambling permissions and penalties.
The code does address unregulated gambling as dangerous to the public and reads, "No person has the right to operate a gambling enterprise except as may be expressly permitted by the laws of this state and by the ordinances of local governmental bodies."
The most specific reference to internet gaming is with regard to tribal gaming. Tribes are forbidden to "offer such games (banking and percentage card games) through the use of the internet unless others in the state are permitted to do so under state and federal law." This prohibits Native American gaming operations from offering online poker until the state allows all gaming operators in the state to do so.
An important note, however, was posted by the California Bureau of Gambling Control regarding licensed gambling business in the state doing business with entities referred to as "illegal internet gambling websites." It is a warning of sorts:
"The Bureau has determined that licensed gambling enterprises are prohibited from entering into business associations, directly or indirectly, with any illegal internet gambling business that openly accepts wagers from U.S. citizens, in violation of federal law. Such business associations are contrary to the provisions of the California Gambling Control Act … in that California requires all gambling enterprises to be operated in a manner suitable to protect the public health, safety, and general welfare of the residents of the state, and that permissible gambling be free from criminal and corruptive elements and conducted honestly and competitively."
Recent CA Market Developments
California legislators have tried to legalize online poker for more than 10 years but have temporarily given up. Numerous lawmakers have sponsored bills in the Senate and the Assembly, but the primary hurdle has been appealing to all interested parties to continue negotiations. In 2016, however, the horse racing industry was one that finally agreed to stay away from online poker opportunities in exchange for a $60 million annual subsidy.
For the most part, there have been two sides fighting over one sticking point in the bills year after year, and that point is suitability. Also known as the bad actor clause, suitability decides whether to allow some online poker operators (namely PokerStars) to operate in the California market. Some say those that continued operations in the US market after the 2006 UIGEA (Unlawful Internet Gambling Enforcement Act) should be prohibited from participation. That group has consisted primarily of powerful tribal nations, while few tribes joined the PokerStars coalition and its large cardroom contingent.
Ultimately, no compromises were acceptable, and talks broke down in 2017. There have been no online poker bills considered since then.
Online casino games have not been considered by lawmakers at all.
California legislators did consider daily fantasy sports legislation in 2016 but were not able to pass it. However, is legal within gray areas. It has not been licensed and regulated but it is not banned, either. DFS sites like DraftKings and FanDuel accept real money play from Californians.
The state has been considering sports betting bills for several years, within hours of the Supreme Court ruling, Assembly member Adam Gray reiterated his desire to further a pro-sports betting constitutional amendment. California also has a pending voter referendum that could legalize sports betting.
California Gambling FAQ