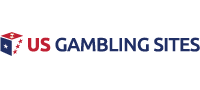 US Gambling Sites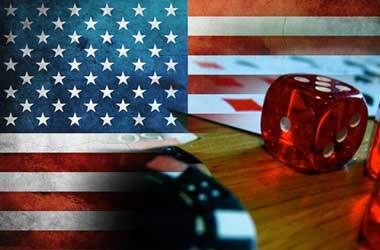 Welcome and thanks for visiting USGamblingSites.com. As our name suggests, the purpose of this site is to help Americans find trustworthy, reputable and honest places to gamble online. We only list 100% safe, secure and tested gambling websites. We know it can be difficult for US players to find great sites to play at that offer fast deposits and payouts, which is why we've personally tested these 5 sites listed below that we highly recommend for American players.
On our site, you'll find in-depth coverage of the US online gambling market with expert insights and analysis from our team of experienced journalists. We've also built detailed sections on gambling sites by state, as well as reviews of the best options for online casinos, online sports betting and poker sites, all of which happily accept US players and have great reputations within the industry.
Here's Our List of The 5 Best US Gambling Sites for September 2020
| Gambling Site | Bonus | Bonus Code | Products | Sign Up Link |
| --- | --- | --- | --- | --- |
| Wild Casino | $5000 | WILD250 | Online Casino | |
| Super Slots | $6000 | SUPER300 | Online Casino | |
| Bet Online | $3000 | BOLCASINO | Casino, Sports, Poker | |
| Ignition Casino | $3000 | IGWELCOME | Casino, Poker | |
| Bovada | $1000 | NEWWELCOME | Casino, Sports, Poker | |
Online Gambling Sites In The USA
Although it sounds simple, online gambling in the US is not as easy as it sounds and Americans generally need to rely on offshore sites to find options for sports betting, online casino and poker games.
Because the USA has yet to legalize online gambling at the federal level (it's determined by each state), the gaps are filled by sites run outside of the United States. This may sound intimidating or shady at first, but the reality is that most of the big offshore sites (and those listed here) are 100% trustworthy and have been online for many years.
Since Americans historically had no regulated gambling sites to play at, offshore operators started springing up in the 1990s to fill the void and many have gone on to become massive operations serving thousands of players each day. These days, the offshore sites still offer the best game selection, bonuses and deposit/withdrawal options, so we still recommend them for US players.
Below you'll find a detailed snapshot of the best US gambling sites operating in the market:
#1 - Wild Casino
#2 - Super Slots
#3 - Bet Online
#4 - Ignition Casino
#5 - Bovada
#6 - Cafe
Online Gambling Sites FAQ
Recent Online Gambling News
Yonkers Raceway Busy with Gamblers During Reopening
Published:
The casinos and gambling facilities in New York State have been slow to reopen as the state was one of …
Chicago White Sox at Cleveland Indians Betting Preview
Published:
Betting preview and prediction for the MLB matchup between the Chicago White Sox and Cleveland Indians.
Live! Casino Pittsburgh to Open in November
Published:
In 2017, the state of Pennsylvania legalized many different additions to its gambling industry, including satellite casinos. Operators would be …
Gambling Laws By US State
One of the interesting nuances about US gambling laws is that many are decided on a state level, and because of this there are different regulations put in place state by state, as well as varying acceptance levels from different sites.
To keep up with the legal gambling landscape across the nation visit our Legal Gambling page to know exactly where each state stands on gambling. Below you'll also find a list of all US states providing you with an in-depth review of their current status on legal online gambling.
History Of Online Gambling USA
While the USA is historically one of the more challenging regions in the world when it comes to online gambling, the tides are changing and new regulations mean players from many states now can play completely legally online.
With recent changes to US laws including the repeal of PASPA, as well as intense lobbying from gaming companies globally, the American market is finally starting to open up to legalized and regulated gambling – which is great news for US players whom typically have been weary of offshore sites (with good reason).
It all begin in 1994 in the Caribbean nation of Barbuda and Antigua, where online gambling was first to be regulated under the Free trade and Processing Act. The island granted licensing to companies who offered gambling services online. InterCasino became the first online gambling site in 1996. Following this launch, many sites, gaming developers and gaming commissions followed suite.
By 1998, it was reported that online gambling revenues had reached well over $825 million US. Between the launch of Planet Poker and the opening of Microgaming online casino games, online gambling had really taken off. In 2000, sports betting joined the fold, pushing online gambling to an all time high and just when everyone thought online gambling had peaked, what is known as the Poker Boom occurred in 2003. This refers to the amount of poker players online doubling each year from then on until
2007.
But as they say,'what goes up, must come down'; and with that said, in 2006 the US unexpectedly banned all online gambling services under the Unlawful Internet Gambling Enforcement Act. Although the act of gambling online was never outlawed, banning financial transactions essentially shut down the industry. Finally, in 2011 the DOJ reviewed the Wire Act and disclosed that the law only applied to sports betting. This opened the door for states to regulate Online Casino gambling and Online Poker gambling. Nevada, Delaware and New Jersey were the first to make the move. New Jersey then continued the fight for legal sports betting by taking on PASPA, which concluded in 2018 with its overturning.
Major Online Gambling Laws
There are two main federal laws that focus on online gambling in the US:
Wire Act – The Federal Wire Act was introduced in 1961 and signed off by JFK with the principle purpose of making interstate gambling illegal as a way to combat organized crime. As a package of 8 different bills under the Inter-State Anti-Crime Acts, the Wire Act originally sought to make illegal transactions related to gambling (bookmaking for example) across state lines and had nothing to do with the Internet (as it wouldn't even exist for another 30 years).
After the advent of the Internet, the law was re-purposed as a way to combat telephone bookmaking, and later offshore companies that were offering betting services to Americans online.
One thing that's important to note about this law is that it specifically focuses only on sports betting and has nothing to do with online casino games or online poker. It's believed that a major part of this has to do with protecting the integrity and profits of the professional sports leagues that operate in the US.
UIGEA – Known as the Unlawful Internet Gambling Enforcement Act, UIGEA is a bill that was passed in 2006 by George W. Bush that focuses on restricting banks from processing transactions in the US related to online gambling. In a nut shell, the law makes it illegal for banks to knowingly approve credit card and other transactions if the customer is attempting to make a deposit at an
online gambling site.
Initially, the fallout from this law was massive, with many of the top operators and publicly traded gaming companies at the time resigning to leaving the US market (Party Poker and Poker Stars to name a few). In many circles, it was believed that this signaled the end of the unregulated US market and overnight billions of dollars in revenue was wiped off these companies books who has spent years building up a lucrative customer base in the US.
While there was mass panic at the beginning, in reality the passing of UIGEA had little impact on actually restricting sites from operating, and instead cleared the way for smaller more resourceful companies to secure big positions in the market.
The Future Outlook For The US Market
According to Statista, the current market value of online gambling is roughly around the 50 billion USD mark. As large as the amount may seem, it comes at no surprise. The market today has so man options to offer and game makers are continuously evolving not only casino games but also website designs giving players a true-life like casino experience.
As 2020 approaches, many operators are looking to the future and exploring the potential of virtual reality games and the major growth of eSports. This means far better mobile experiences for players and attracting the younger generations.
Online gambling isn't the only thing that has become increasingly popular in recent years. Cryptocurrency, like Bitcoin, have risen in popularity and joined forces with online gambling. There are some online gambling sites that allow you to deposit and withdraw with certain types of crypto, Bitcoin being the most popular one of choice. Using crypto for online gambling often allows a safer and quicker way to deposit and withdraw funds, which makes the entire gaming experience that much more easy
for the players.
All said, we expect that over time, more and more US states will introduce regulated gambling. However, even if full regulation across the nation were to occur, it's likely the offshore companies will still thrive since they are more experienced. In other words they will have better promotions, payment methods and won'y be required to disclose tax information. Nevertheless, the online gambling is heavily competing with brick and mortar casinos so much that the industry is expected to be worth more than 94 billion by 2024.