There is no particular mention of internet gambling as legal or illegal in Kentucky statutes.
As one of four states designated as a commonwealth, Kentucky is a state in the central United States but mostly referred to as part of the south. It borders numerous states – Virginia, West Virginia, Tennessee, Missouri, Illinois, Indiana, and Ohio.
Kentucky's Best Real Money Gambling Sites
Casinos
Sportsbooks
Poker
Casinos
Sportsbooks
Poker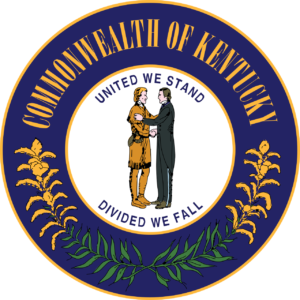 Kentucky Gambling Overview
Abbreviation: KY
State Motto: Let us be grateful to God.
Capital City: Frankfort
Population Estimate: 4.45 million (26th)
Website: http://www.kentucky.gov/
Horse racing is not only legal in Kentucky, it's a way of life and a staple of its economy. Pari-mutuel betting has been legal for many years in the state and paved the way for many others to follow.
Other than the racing industry, however, there is little legal gambling. The lottery became legal in 1988 via a voter referendum, and some forms of gambling by charitable organizations are permitted.
Per the Chapter 528 of the Kentucky Statutes, gambling is defined in a standard way, as are players. However, there is a section about simulated gambling programs, which describes playing on an electronic device for money or property "through the application of an element of chance." While this is not a specific mention of internet gambling or betting on sports, it could be interpreted as such.
Finally, the meaning of gambling in the code does offer an interesting note about contests of skill that has the potential to exempt games like poker and betting on sports.
"A contest or game in which eligibility to participate is determined y chance and the ultimate winner is determined by skill shall not be considered to be gambling."
Most Recent Developments
Kentucky was caught up in quite a years-long court battle due to its decision to take on internet gambling sites in 2008.
Inspired by the federal Unlawful Internet Gambling Enforcement Act of 2006, the Commonwealth of Kentucky, under the direction of its then-governor, seized the internet domains of more than 140 websites determined to be related to gambling. This happened in September 2008 with the permission of a Circuit Court judge. Domains such as PokerStars and Bodog were caught up in the sweep as sites were shut down for Kentucky players.
The reason given by Governor Steve Beshear was that the operators "prey on Kentucky citizens, including our youth, and deprive the Commonwealth of millions of dollars in revenue." He indicated that the horse racing industry suffered due to gambling on the internet.
Many gambling operators fought back with internet rights groups on their side, and they claimed censorship. A judge did agree to the point that the seizure order was stayed twice in the months that followed the original action. Groups like the American Civil Liberties Union (ACLU) and Poker Players Alliance (PPA) even got involved, and sites like PokerStars fought against the notion that their site domains met the legal standard of illegal gambling devices.
By 2012, the case was still open, and the original judge that ordered the seizures upheld the action for 132 of the sites originally taken. The case was in the Kentucky Court of Appeals by 2014, and that court ruled that domain names were not gambling devices. Yet another court ruled differently in late 2015 and ordered PokerStars – the primary defendant that continued to fight against Kentucky – to pay $870 million in penalties. The amount was an estimate by Kentucky as to how much money that its residents presumed to have lost on the poker site between 2006 and 2011, after the UIGEA passed and before PokerStars was banned from the entire US market in 2011.
While this case likely precludes Kentucky from legalizing online poker and casino games in the near future, the same premise does not apply to all gambling.
In 2018, lawmakers have introduced bills to legalize daily fantasy sports (DFS) and sports betting, the latter is still being discussed after the Supreme Court ruling. A number of lawmakers are researching the issue, and a pair of competing bills are already pre-filed for 2019.
Kentucky Online Gambling FAQ
Can I play for real money on your recommended poker, gambling, and betting sites?
Kentucky players can use the sites listed here for online poker, casino games, and sports betting.
Does state law enforcement intend to crack down on internet gaming?
It is possible. Kentucky did it before, as mentioned above, by trying to seize domains from online gambling sites. However, those actions became a lengthy court case that lingered for many years with companies like PokerStars refusing to concede that Kentucky had the right to seize its domain. It remains to be seen if Kentucky officials would attempt a similar move again, but there is a reasonable chance.
Should players be worried about a crackdown?
Players are rarely ever pursued by governments for playing games online, especially in the United States. While Kentucky has taken unconventional routes to discourage online gaming and betting, it is unlikely that players will ever be targeted.
What if one of your recommended sites shuts down? Will I get my money?
Our recommended sites have long histories of building trust with players. Funds are maintained safely away from operating monies, and players will be able to withdraw their account balances if any site shuts down or is blocked from catering to Kentucky players.
How do I deposit and withdraw money from these sites?
Each site has its own options for customers by which they can deposit and withdraw. For a state like Kentucky, traditional methods like debit and credit cards may not work due to banks blocking gambling-related transactions. However, check the options on your favorite site to see what works best, and don't forget that bitcoin may be an option as well. If choices are limited, contact a customer service representative to discuss all possibilities.
Are there land-based casino in Kentucky?
Yes, there are a total of 9 casinos spread out across 7 cities in the state of Kentucky.