New Mexico law does state that online gambling through various forms is strictly illegal.
New Mexico is located in the southwestern United States and does border Mexico to the south. It also borders Oklahoma, Texas, and shares the Four Corners with Arizona, Utah, and Colorado.
New Mexico's Best Real Money Gambling Sites
Casinos
Sportsbooks
Poker
Casinos
Sportsbooks
Poker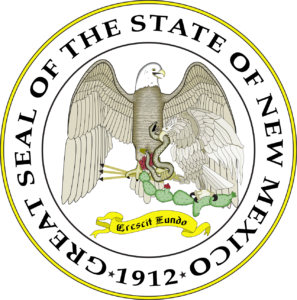 New Mexico Gambling Overview
Abbreviation: NM
State Motto: It grows as it goes.
Capital City: Santa Fe
Population Estimate: 2 million (36th)
Website: http://www.newmexico.gov/
One doesn't necessarily think of New Mexico as a gambling state, but there is more than expected. Pari-mutuel wagering has long been allowed, as well as horse racing, and the lottery was approved in 1995.
It was the 1988 Indian Gaming Regulatory Act (IGRA) that changed everything. The federal law brought many of the states Native American tribes to the negotiation table to devise compacts that would allow them to build casinos on their reservations. By 1995, there were more than a dozen compacts signed. It would have happened sooner, but the governor at the time was blocked from entering into the compacts by the New Mexico Supreme Court, and the legislature had to approve them. Once the process became more streamlined, more casinos sprung up around the state. Today, there are nearly two dozen establishments offering everything from slot machines to table games.
The New Mexico Code defines many parts of current gambling laws and prohibitions, including distinguishing that a bet is considered gambling when chance is involved, even if some skill plays a role.
Commercial gambling has a broad definition that denotes any device set up for the purpose of gambling or collecting the proceeds from it. Further, accepting things of value for gambling is unlawful, such as accepting something for profit in return for transmitting or delivering gambling.
While online gambling is not mentioned in the code itself, the New Mexico Gaming Control Board specifies the activity on its list of gambling activities that are prohibited. It interprets the federal Unlawful Internet Gambling Enforcement Act (UIGEA) of 2006 as the prevailing federal law that prohibits internet gambling. Further, it states:
"The State of New Mexico and the New Mexico Gaming Control Board do not regulate, license, control or in ANY way sanction, endorse or approve an internet or online gambling, betting activity, wagering or any aspect thereof. Any statement, reference or opinion to the contrary is wrong. Such activity is strictly prohibited and not authorized, approved or sanctioned in any manner by New Mexico regulatory authorities."
Most Recent Developments
When Governor Gary Johnson presided over the state, there were possibilities for online gambling to be legalized but it was not yet an issue, especially on the state level. He left that position in 2003 and considered running for higher office in subsequent years. That journey took him to the World Series of Poker in Las Vegas.
Johnson was a guest of the Poker Players Alliance at the WSOP in 2008. He was running as a United States presidential candidate on the Libertarian platform, which champions the rights of the people. As a part of that platform, he spoke out about the need for legal online poker and even dedicated a portion of his campaign website to the issue. When he ran again in 2016, he was not as vocal a supporter of online gaming, but he was featured in articles about the topic and promoted legal online poker and daily fantasy sports (DFS) to be legalized on the federal level.
It goes without saying that Johnson did not become the American president, nor did he go beyond a platform stance on the issue. Specifically, he did not continue lobbying for legalized online gambling after his campaigns.
At the same time in 2016, the New Mexico legislature did take up a DFS bill to consider its legalization, but the bill failed and has not garnered enough support to pass since then.
In October 2018, New Mexico became the sixth state with legal regulated sports betting since the US Supreme Court ruling in May.
New Mexico Online Gambling FAQ
Can I play for real money on your recommended poker, gambling, and betting sites?
There are some sites that offer online poker, casino games, and sports betting to New Mexico residents.
Does state law enforcement intend to crack down on internet gaming?
It seems like an unlikely move for New Mexico to use its resources to pursue online gaming and betting sites that are based and licensed in other countries. It is not something experts predict will happen in the near future.
Should players be worried about a crackdown?
No. The site operators are the ones that law enforcement would pursue. Trying to locate thousands of players and issue misdemeanor charges would be a waste of money and bad publicity for any state, and it is unlikely that New Mexico would do it.
What if one of your recommended sites shuts down? Will I get my money?
The sites with which we work are experienced and have long histories in the business and with their customers. Should they be blocked from a particular market or shut down completely, player funds should be safe and easy to access through standard withdrawals.
How do I deposit and withdraw money from these sites?
There are multiple ways to deposit and withdraw from any of our recommended sites, and the options vary for each one. Deposit methods usually consist of debit and credit options, bank transfers, and ewallets – or some combination thereof – while withdrawals may be limited to checks. However, many players are finding that bitcoin is the newest and easiest way to both deposit and withdraw, and most online gambling sites now offer that option. Check with your favorite site, and if you have questions, any customer service person will be able to assist.