Montana law states that all online gambling is illegal for Montana residents.
At the border of Canada, Montana borders the provinces of Alberta, British Columbia, and Saskatchewan. On its east are North and South Dakota, Wyoming to the south, and Idaho to the west.
Montana's Best Real Money Gambling Sites
Casinos
Sportsbooks
Poker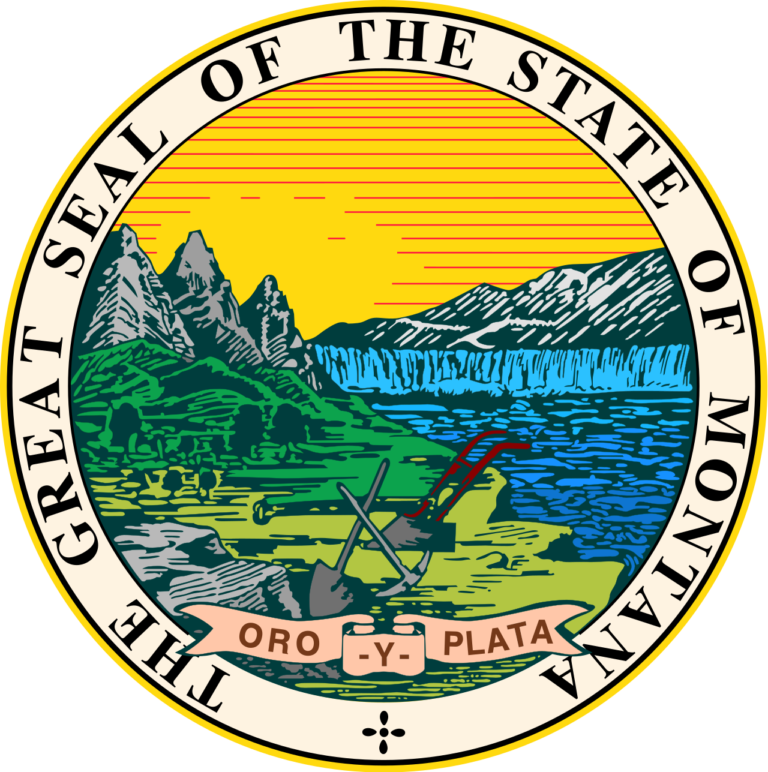 Montana Gambling Overview
Abbreviation: MT
State Motto: Gold and Silver
Capital City: Helena
Population Estimate: 1 million (43rd)
Website: http://www.mt.gov/
Montana has long fought against legalizing gambling. In fact, the state government tried to make it all illegal in the late 1880s but realized over time that prohibition was not effective. Gambling popped up in bars in the 1930s, which prompted lawmakers to pass the Hickey Act in 1937 to allow some bars to offer table games like poker.
Several attempts to legalize more gambling were voted down by Montana residents over the decades that followed, but the legislature did legalize bingo, card games, and sports pools in 1973. Keno followed, and the Video Poker Machine Act in the 1980s gave businesses with liquor licenses the opportunity to have keno and video poker machines.
When Congress passed the Indian Gaming Regulatory Act (IGRA) in 1988, Native American tribes petitioned the Montana government to open casinos on reservations. Four tribes originally negotiated compacts, and others followed, with ten casinos now open throughout the state.
Lawmakers did little else with gambling after the 1990s with the exception of approving a bill in 2005 that specifically prohibits internet gambling.
Montana gambling laws in general are set up to prevent corruption, "unscrupulous proprietors and operators," illegal gambling that steals revenue from the state, and adverse affects on citizens. Numerous definitions in the statutes are specific and emphasize that gambling involves risking something of value on any game in which chance plays a part. However, social card games are excluded.
Poker is called out in the code as an authorized card game but must be played live and in public, on a table and on the premises of a licensed operator.
Illegal online gambling devices are defined rather broadly but their use in "conducting an illegal gambling enterprise" does include "credit gambling" and "internet gambling." Even the Montana Supreme Court case of Haman v. State ruled that gambling activities must be clearly authorized to be legal. With that, the definition of internet gambling is specific and written as follows:
"By whatever name known, includes but is not limited to the conduct of any legal or illegal gambling enterprise through the use of communications technology that allows a person using money, paper checks, electronic checks, electronic transfers of money, credit cards, debit cards, or any other instrumentality to transmit to a computer information to assist in the placing of a bet or wager and corresponding information related to the display of the game, game outcomes, or other similar information."
Most Recent Developments
The only type of gambling legalized in the past decade was daily fantasy sports (DFS), but it was done in a limited fashion so that the games are played only through the Montana Lottery. Fantasy football and racing are allowed at state-authorized establishments, and there are many restrictions on the emerging industry. Non-state-affiliated DFS operators are prohibited from offering services to people in Montana.
The state has not considered any type of online poker or casino game bills, however, on sports betting has been legalized. On May 3, 2019, Montana Governor Steve Bullock formally signed into law a bill that brings sports wagering to Montana. Sports betting in Montana, when it goes live at a later date in 2019, will be allowed in-person and via mobile devices within the state.
Montana Online Gambling FAQ
Can I play for real money on your recommended poker, gambling, and betting sites?
Some sites do cater to Montana residents, but they are limited due to the strict laws of the state.
Does state law enforcement intend to crack down on internet gaming?
There is no way to know at this time. There is no indication that Montana's officials will pursue charges against online gambling and betting sites that are based outside of the United States and licensed in other jurisdictions, but there is always a chance the state could try to use internet service providers to block access to the sites.
Should players be worried about a crackdown?
No. If the state pursues charges against anyone, it would be the site operators and not the players. Attacking players for gambling online would be extremely difficult, considering there are thousands of players in the state of Montana despite the current law.
What if one of your recommended sites shuts down? Will I get my money?
Should an online gambling or sports betting site be blocked from servicing Montana players, the site will contact all players in the state and make arrangements for them to transfer or withdraw their funds. Internet sites are required to segregate players' monies away from operating funds, thereby keeping money safe in case of a market blockage or complete shutdown.
How do I deposit and withdraw money from these sites?
Each site has a page that details the various options provided for depositing and withdrawing money from that particular operator. Options for deposits may range from bank transfers to debit and credit cards, though Montana players might find that banks will not complete those transactions due to Montana law. In that case, contacting the customer service department will help find solutions. In addition, more sites are beginning to offer bitcoin for deposits and withdrawals, a quick and reliable method that can be used for all transactions and keep players anonymous.
Are there any land-based casinos in Montana?
Yes. The state recognizes four tribes that own 10 land-based casinos and 4 smaller gaming centers.