Oregon regulated sports betting by the end of August 2019, joining the growing list of states apart of the legal and regulated gambling market.
Oregon is located in the Pacific Northwest region of the United States, bordering the Pacific Ocean to the west. California and Nevada comprise the southern border, with Washington to its north and Idaho to the east.
Oregon's Best Real Money Gambling Sites
Casinos
Sportsbooks
Poker
Casinos
Sportsbooks
Poker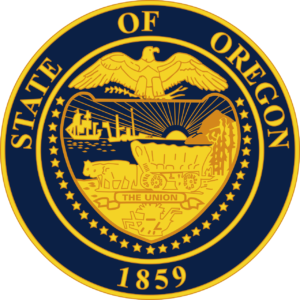 Oregon Gambling Overview
Abbreviation: OR
State Motto: She flies with her own wings.
Capital City: Salem
Population Estimate: 4.1 million (27th)
Website: http://www.oregon.gov/
There are some forms of legal gambling in Oregon, such as off-track betting at horse and dog racetracks, gambling for charitable organizations, and limited social gaming.
As for casinos, they operate under a federal law. In 1988, Congress passed the Indian Gaming Regulatory Act (IGRA) to allow Native American tribes that are recognized by the federal government to work with their respective states to offer gambling on their reservations. Nine tribes were ready to do that with the Oregon government, and each of them negotiated a new gaming compact. Nine casinos now exist around the state that offer everything from slot machines to table games like poker and blackjack.
The Oregon statutes detail many of the standard gambling definitions, including games of chance. Those contests of chance cover most games due to the clause that the outcome of the game must depend "in a material degree upon an element of chance, notwithstanding that skill" is also a factor. This has created some interesting situations for those advocating for live poker rooms.
Social gambling is legal, but there are several caveats, including that the games must take place in a private home and the host or house may not derive any sort of income from the games. There also cannot be house players or games that are banked by the house, which means players must serve as the bank with no rake going to the house.
As for internet gambling, there is a clause that specifically addresses it and prohibits the use of credit cards, electronic funds transfers, money transmission services, checks, bank drafts, or any "financial transaction that involves a financial institution." Violating the internet gambling law is a felony. The wording of the clause is:
"A person engaged in an internet gambling business may not knowingly accept, in connection with the participation of another person in unlawful gambling using the internet."
Most Recent Developments
One of the hot topics regarding gambling in Oregon is the legality of poker rooms in the city of Portland.
Some residents have obtained licenses from the city to operate card rooms with non-house-banked games that claim to operate within the law. They claim the statute about games of chance does not apply to a skill-based game like poker.
Others in the city disagree and have taken poker room owners to court. There are pending cases in 2018, as well as some lawmakers pushing for a new law to specifically outlaw card rooms. The situation is dicey because the games operate under a unique interpretation of the law, and it will likely fall upon the courts to decide if the games may continue or the rooms must be shut down.
There was an attempt in 2017 to legalize paid-entry fantasy sports games, sometimes known as DFS. The bill would have classified DFS as gambling but exempted it from current prohibitions in the Oregon statutes, but the proposal failed in the legislature in 2017. It is unclear if there will be another attempt to legalize DFS.
As for sports betting, in January 2019, a broader sports betting bill was formally introduced in the Oregon legislature. On October 16, 2019 the official lottery app allowing citizens of Oregon to bet, went live just in time for the NFL and NBA seasons.
Oregon Online Gambling FAQ
Can I play for real money on your recommended poker, gambling, and betting sites?
There are a few sites that offer online poker and sports betting to Oregonians.
Does state law enforcement intend to crack down on internet gaming?
While the law is specific, state officials in Oregon know that the task of pursuing legal remedies against gaming sites that are based outside of the US would be an arduous task. The have been no indications that the state is willing to take any action, including blocking sites from accessing Oregon's players through internet service providers.
Should players be worried about a crackdown?
No. The way the law is written may leave some details unresolved, but there are definitely no clauses in the statutes that make the playing of the games a crime. Players may lose access to some sites over time, but they will not be in danger of arrest or prosecution.
What if one of your recommended sites shuts down? Will I get my money?
If a site is forced to withdraw form the Oregon market, operators are prepared to notify players and give them ample time to withdraw their funds from online accounts. Should the site shut down completely, their licenses require them to keep player funds safe and available in any situation, so players should have access to their money.
How do I deposit and withdraw money from these sites?
Oregon makes it difficult to use many typical deposit methods for funding an online gambling or sports betting account, as most financial institutions will flag and deny attempts to use debit cards, credit cards, and ewallets. Bitcoin is the easiest way to deposit as well as withdraw funds at this time due to the speed with which the transactions happen and the anonymity. However, those who don't have access to bitcoin can check with their favorite gambling site to see what options are available. Any customer service representative can also provide assistance.
Are there any land based casinos in Oregon?
Yes. There are many options for casino gambling in the state of Oregon. Here are a few of the top casinos available: