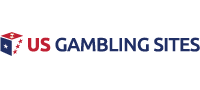 >
Arizona Online Gambling
Arizona Online Gambling
There is no wording in the Arizona statutes that specifies the legality of online poker, casino games, or sports betting. So, while the games are not specifically illegal, their status remains complicated. While that's the case, there are several reputable online gambling sites in Arizona that offer real money games.  Below we've listed some of the most trustworthy sites that you can deposit at from Arizona.
Here's The Best Real Money Arizona Online Gambling Sites
Arizona Gambling History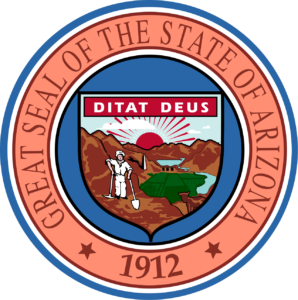 Arizona is located in the southwestern portion of the United States, bordered by California, Nevada, Utah, and New Mexico, with the country of Mexico to its south.
Abbreviation: AZ
State Motto: God Enriches
Capital City: Phoenix
Population Estimate: 6.9 million (14th)
Website: https://www.az.gov/
Some forms of gambling have been legal for decades in Arizona, as it was back in 1949 that the Arizona Racing Commission was established. Horse racing and pari-mutuel wagering were legalized and regulated. The state also got in on the lottery craze in 1980 and began selling tickets in 1981.
After the 1988 Indian Gaming Regulatory Act (IGRA) passed through Congress, some of the 27 federally-recognized Native American tribes began to negotiate with the state to offer gambling. Since one-quarter of the state is made up of reservations, there were many compacts to sign, the first of which went into effect in 1993. There are now approximately two dozen establishments offering some type of gambling, many of which are full-fledged casinos, complete with table games and slot machines.
Bingo, racing, lottery, and Indian gaming are all addressed in Chapter 5 of the Arizona code, but more detail is available in Chapter 13, the criminal code portion of the law. Exempt from the criminal code's definitions and penalties, however, are amusement gambling, social gambling, and regulated gambling.
The definition of amusement gambling is fairly standard but requires that players do not benefit other than to continue participating in the game or that skill is the most prevalent factor in the activity. Social gambling is similar but allows that players can benefit from the games via winnings but no one else profits, such as the house. Poker would be an example of a game that is not house-banked. It also requires skill per the amusement gambling designation.
However, there is no mention of online or internet gambling of any kind, which makes the laws difficult to interpret without some type of legal precedent or clarification by the state.
It is important to note that a major exception to gambling laws pertains to games of skill per this notation:
"Skill and not chance is clearly the predominant factor in the game and the odds of winning the game based upon chance cannot be altered, provided the game complies with any licensing or regulatory requirements by the jurisdiction in which it is operated, no benefit for a single win is given to the player or players other than a merchandise prize which has a wholesale fair market value of less than ten dollars or coupons which are redeemable only at the place of play and only for a merchandise prize which has a fair market value of less than ten dollars and, regardless of the number of wins, no aggregate of coupons may be redeemed for a merchandise prize with a wholesale fair market value of greater than five hundred fifty dollars."
MOST RECENT DEVELOPMENTS
Despite the plethora of gambling activities available in Arizona, there have been no attempts to legalize any types of online gambling.
There are several reasons that lawmakers may have stayed away from online poker and casino games thus far, the most obvious of which is the lack of support from Native American tribes. Most tribal leaders are pleased with the amount of gambling they can offer and have no desire to leap into the world of internet gaming, especially in a state like Arizona that would have so much competition among the dozens of tribes. Another reason for avoiding topics like online poker could be the ten-plus years of failures for legislators in neighboring California, which has now given up on legalizing online poker due to tribal dissent.
On Jan. 23, 2019, lawmakers introduced a the bill SB 1158 that would authorize federally recognized tribes with a gaming compact to operate sports betting in the state. This would prohibit others from offering sports betting. Furthermore, under the bill, the definition of sports betting does not include wagering on sporting events that is prohibited by the National Collegiate Athletic Association.
---
ARIZONA ONLINE GAMBLING FAQs
Can I play for real money on your recommended poker, gambling, and betting sites?
Yes. Many of the world's most experienced and familiar websites offer online gaming and sports betting to players in Arizona.
Does state law enforcement intend to crack down on internet gaming?
No. There has been no indication that Arizona's law enforcement community is interested in pursuing gaming sites that are located outside of the US. The process would be arduous and reap little reward or satisfaction by shutting down an industry that has no direct competition in Arizona.
Should players be worried about a crackdown?
No. Even if officials in Arizona pursued some type of action against non-US-based gambling sites, the players would not be targets of any type of investigation. To prosecute players would serve no purpose and tie up the court system with misdemeanor gambling charges.
What if one of your recommended sites shuts down? Will I get my money?
If one of the sites listed here is locked out of the Arizona market for any reason, players will be able to access their money for online transfers or withdrawals. The sites have large global consumer bases and will not alienate all of them by keeping Arizona players' money.
How do I deposit and withdraw money from these sites?
Many new players prefer to deposit and withdraw money from online gaming and sports betting sites via cryptocurrencies like bitcoin. Most sites welcome bitcoin and make the transactions very simple. There are other options for deposits and withdrawals, and they vary per site. Each company's customer service department can work with players to find the right options for their needs.
Are there land-based casinos in Arizona?
Yes, Arizona is one of the states with very many land-based casinos. There are over 34 land-based casinos in Arizona some of which are also situated on Native American lands. Some of these casinos include: