Arizona online gambling is not addressed in the state statutes. Therefore, the legality of online poker, casino games, or sports betting is unclear. As a result, while the games are not specifically illegal, their status remains complicated for residents.
Arizona's Best Online Betting Sites
Even though Arizona online gambling may be a grey area, several reputable online gambling sites in Arizona offer real money games.
Below we've listed some of the most trustworthy sites that you can deposit at from Arizona.
Casinos
Sportsbooks
Poker
Casinos
Sportsbooks
Poker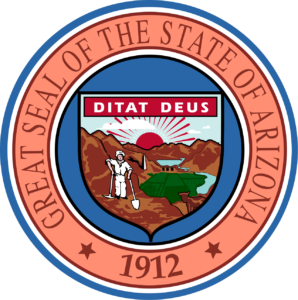 Online Gambling In Arizona: An Overview
Arizona is located in the southwest United States, bordered by California, Nevada, Utah, and New Mexico, with Mexico to the south.
Abbreviation: AZ
State Motto: God Enriches
Capital City: Phoenix
Population Estimate: 6.9 million (14th)
Website: https://www.az.gov/
Some gambling has been legal for decades in Arizona. In 1949, the Arizona Racing Commission was established, and horse racing and pari-mutuel wagering were legalized and regulated. Then, Arizona entered a lottery craze in 1980 and began selling tickets in 1981.
After the 1988 Indian Gaming Regulatory Act (IGRA), some 27 federally recognized Native American tribes negotiated with the state to set up casinos. Since one-quarter of the state is made up of reservations, there were many compacts to sign.
The first went into effect in 1993, and there are now approximately two dozen establishments offering some type of gambling. Many casinos are full-fledged, complete with table games and slot machines.
Bingo, racing, lottery, and Indian gaming are all addressed in Chapter 5 of the Arizona code, but more detail is available in Chapter 13, the criminal code portion of the law. Amusement gambling, social gambling, and regulated gambling are all exempt from the criminal code.
The definition of amusement gambling is standard. However, it requires players not to benefit from the gambling activity, and skill must be the biggest factor.
Social gambling is similar but allows players to benefit from the games via winnings, but no one else can profit, such as the house. Poker would be an example of a game that is not house-banked. It also requires skill per the amusement gambling designation.
However, there is no mention of Arizona online gambling of any kind, making the laws difficult to interpret without some legal precedent or clarification by the state.
Online Gambling Legislation in Arizona 2021
Despite the plethora of gambling activities available in Arizona, there have been no attempts to legalize online gambling.
There are several reasons why lawmakers have stayed away from online poker and casino games. The most obvious is the lack of support from Native American tribes. Most tribal leaders are pleased with the amount of gambling they can offer and have no desire to leap into the world of internet gaming, especially in a state like Arizona that would have so much competition among the dozens of tribes.
Another reason for avoiding topics like online poker could be the ten-plus years of failures for legislators in neighboring California, which has now given up on legalizing online poker due to tribal dissent.
In 2021, there have been positive developments for online gambling in Arizona. Sports betting was legalized on April 15, 2021. Governor Doug Ducey approved legislation to cover 20 online licenses and 20 retail licenses.
The 2021 Gaming Act authorizes sports betting and fantasy sports. Furthermore, the act allows lottery-run single electronic keno and mobile draw games off-reservation at specific facilities.
Although online sports betting options have advanced for Arizona residents, online casinos and online poker are still yet to be addressed.
Arizona Online Gambling FAQ
Can you gamble online in Arizona?
Yes. In addition to online sports gambling and fantasy sports, Arizona residents can register with online providers for internet-based casino games and poker.
When can I bet online in Arizona?
There are some reputable websites where Arizona residents can bet online. Check out some of our most reliable providers above.
What is the best online casino in Arizona?
Many online casinos offer generous welcome offers and ongoing promotions for new and existing players. Some of our best online casinos include Wild, BetOnline, Ignition, Super, and Bovada.
Are there land-based casinos in Arizona?
Yes, Arizona is one of the states with very many land-based casinos. There are over 34 land-based casinos in Arizona some of which are also situated on Native American lands. Some of these casinos include: