There is no specific law that mentions the legality of online gambling or betting in Connecticut.  There are a number of reputable offshore sites that accept Connecticut residents, which we have listed below.
Here's The Best Real Money Connecticut Online Gambling Sites
Casinos
Sportsbooks
Poker
Casinos
Sportsbooks
Poker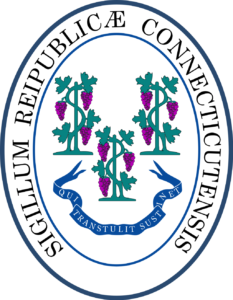 Connecticut Gambling History
As one of the states on the south end of New England in the United States, Connecticut is also the third smallest of the 50. It is bordered by New York, Massachusetts, Rhode Island, and Long Island Sound.
Abbreviation: CT
State Motto: He who transplanted still sustains.
Capital City: Hartford
Population Estimate: 3.57 million (29th)
Website: https://www.ct.gov/
Connecticut got on the gambling bandwagon early by legalizing bingo in 1939 and charitable gabling in 1955. It was also one of the early adopters of the lottery in 1971. The state also allows horse racing, off-track betting, and jai alai.
With the passage of the Indian Regulatory Gaming Act by the 1988 Congress, Native Americans worked with Connecticut's state government to form compacts in order to build and operate casinos, complete with table games and slot machines. The Mashantucket Pequot Tribe was the first to open its Foxwoods Resort Casino in 1992, and the Mohegan Tribe opened its Mohegan Sun several years later.
Any gambling not specified as legal is considered an offense against public policy in Chapter 946 of the Connecticut Code. Gambling has a standard definition but also includes games in which the outcomes depend on any part on chance. Poker is mentioned in that grouping and not in the "legal contests of skill" part of the section. And any person engaging in gambling can be charged with a misdemeanor crime.
Digging a bit deeper, however, one will find that the state's Department of Consumer Protection does address other forms of gambling, such as poker in bars being illegal if players receiving anything at all from the game.
The FAQ section of the website then addresses a specific question about the legality of internet gambling. The answer notes that the state and Department of Consumer Protection "do not authorize, license, permit, or regulate in any manner any internet gambling in any form." It cites Section 53 of the state statutes as evidence, which states that any gambling activity not specifically authorized by law is illegal.
Finally, after making clear that the state legislature has not approved internet gambling, the department goes further to clarify any question about offshore sites:
"Even if a gambling website is legal in another jurisdiction, such as a foreign country or another state, it is illegal to use that site to gamble from within Connecticut."
Most Recent Developments
While it is true that the state has yet to legalize internet gambling, it doesn't mean there isn't a movement in that direction. Connecticut is generally considered one of the states most likely to legalize more forms of gambling.
Foxwoods and Mohegan Sun casino resorts both now offer free-play internet gambling sites connected to their individual properties. And both seem to have done so in anticipation of a future that involves real-money online gambling. Currently, it is prohibited in their gaming compacts.
However, the Mohegan Tribe has been indicating its interest in working with members of the legislature to legalize online poker and casino games since 2012. And the Mashantucket Pequots became more outspoken about the issue in 2015 and onward. In 2018, both tribes submitted official testimony for a government-sponsored hearing on internet gambling in which they gave full-throated support for real-money internet gambling.
In addition, Foxwoods entered into a 2018 agreement with an interactive gaming company called Pariplay in order to provide real-money gambling at its casino resort. The tribe believes it can work around the legal wording in its compact by allowing players to play the exact games offered on their property for real money only when players are located on that property.
Meanwhile, Connecticut legislators have legalized sports betting by passing a bill that allows the state's gambling regulator to draft a regulatory framework for sports betting, a bill that also is to legalize daily fantasy sports (DFS). Although despite the looming reversal of the Wire Act 1961, nothing has come to pass. Presently, the realization of fresh casino projects seems far likelier than a year ago, but sports betting remains quite the topic to debate as a new draft legislation entitled "Proposed Bill No. 17" has been submitted up for deliberation.
Connecticut Online Gambling FAQ's
Can I play for real money on your recommended poker, gambling, and betting sites?
There are several sites that do offer gambling and betting to customers in Connecticut.
Does state law enforcement intend to crack down on internet gaming?
The state has taken a hard stance on internet gambling but has yet to give any indication that it wants to prosecute sites based offshore that do offer those services. It would be an expensive and time-consuming endeavor with little benefit for the state.
Should players be worried about a crackdown?
No. Even if Connecticut authorizes law enforcement to try to block or shut down any of the sites we recommend, the state is very unlikely to try to prosecute players.
What if one of your recommended sites shuts down? Will I get my money?
The sites we recommend for internet poker, casino games, and sports betting are reputable and have been in the business for years. Should they be blocked from offering services to Connecticut, they would give players an opportunity to transfer their account balances to another site or withdraw their funds.
How do I deposit and withdraw money from these sites?
Players have traditionally used various methods for depositing to gaming sites, such as credit and debit cards and ewallets. And withdrawals are typically processed by way of checks mailed to players. Today, however, more players are using bitcoin, as it can be used on most sites for deposits and withdrawals. Since each site offers different options, it is best to check with your preferred site for the available options. Customer service representatives can then assist with any questions or concerns about possible transactions.
Does Connecticut have any land-based casinos?
Yes. Connecticut offers its citizens the chance to gamble in person at some of the top casinos.