There is no specific wording in Hawaiian law referencing the legality or illegality of online gaming or internet sports betting.
Hawaii only became an American state in 1959 and is located in the Pacific Ocean, quite a distance from the coast of California. There are eight main islands spread across 1,500 miles of ocean.
Hawaii's Best Real Money Gambling Sites
Casinos
Sportsbooks
Poker
Casinos
Sportsbooks
Poker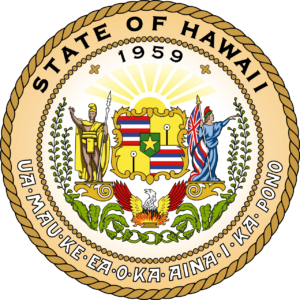 Hawaii Gambling Overview
Abbreviation: HI
State Motto: The life of the land is perpetuated in righteousness.
Capital City: Honolulu
Population Estimate: 1.4 million (40th)
Website: https://www.hawaii.gov/
One of the most sought-after vacation spots, Hawaii treasures its tourists. However, it values being able to attract them for scenery, beaches, volcanos, and historic sites. Those who want to preserve the islands cannot imagine erecting casinos and ushering vacationers into those establishments. With that in mind, Hawaii has long rejected most forms of gambling.
In fact, Hawaii doesn't even participate in the lottery and never legalized it. There is even a ban on cruise ships offering gambling within a certain number of miles of its coastline.
There are a few instances of social gambling allowed in Hawaii, but it comes with restrictions. Players must compete on equal terms, not receive anything of value or profit outside of game winnings, and must be out of the public eye. There can also be no types of bookmaking or lottery-type gambling.
Hawaii's statutes define gambling very broadly and consider advancing gambling activities – aiding gambling in any way – as a similarly criminal offense. The summary is quite telling: "A person advances gabling activity if he plays or participates in any form of gambling activity."
Even players – anyone who gambles as a contestant or bettor – can be charged with a misdemeanor crime, while promoting gambling and bookmaking are felonies.
Hawaii does mention games of skill, but poker does not seem to qualify under the definition given. As for the official definition of contests of chance, it reads:
"The outcome depends in a material degree upon an element of chance, notwithstanding that skill of the contestants may also be a factor therein."
Most Recent Developments
Hawaii seems committed to remaining a mostly anti-gambling state, and its lawmakers seem to be in full agreement.
There have been the occasional attempts to introduce legislation to build a casino in one of the tourist-driven areas of a main island, but those bills have never gained traction.
A few Hawaiian legislators have considered online poker and casino games, with the first piece of legislation introduced the year after the major online poker sites were indicted in the United States in 2011 under the Unlawful Internet Gambling Enforcement Act (UIGEA). The bill was only briefly considered before it was attached to land-based casinos and lottery wording, all of which was too much for legislators at the time.
A Hawaiian Senator tried an online gambling bill again in 2017, noting that tens of thousands of residents of the islands participate in "illegal online gambling on unregulated internet web sites." The bill would have also created the Hawaii Internet Lottery and Gaming Corporation, assuming a lottery would be legalized as well, but again there was little interest in the state legislature to support it.
One bill that is still pending is a 2017 proposal to legalize daily fantasy sports (DFS). The bill is being considered because many legislators do not consider DFS to be traditional gambling and requires no land-based component.
House Bill No. 1107 was introduced in the Hawaii legislature in January 2019 after the reversal of PASPA. The proposed bill would create a Hawaii sports wagering corporation for regulatory purposes. There is currently little chance that Hawaii will change its stance on land-based or online gaming. If there is an unlikely drop off in tourism income then maybe HI will consider change – at the moment this State appears very happy with the current no-gambling situation.
Hawaii Gambling FAQ
Can I play for real money on your recommended poker, gambling, and betting sites?
Many websites offer gambling and betting services to residents of Hawaii.
Does state law enforcement intend to crack down on internet gaming?
While the state opposes most forms of gambling, Hawaii is not likely to support any type of aggressive law enforcement tactics to stop offshore gambling and sports betting sites. Most legislators are not even familiar with the extent to which Hawaiians do use internet sites, so prosecution of any type is unlikely.
Should players be worried about a crackdown?
No. The nature of the Hawaiian government is not to punish players. Should authorities pursue the operators themselves, the purpose would be to stop the sites from offering games to Hawaiians, not to prosecute individual players.
What if one of your recommended sites shuts down? Will I get my money?
Should a site decide it is not legally feasible to continue servicing Hawaiian players, its management will contact players to offer ample opportunity to transfer or withdraw their funds. Even if a site is shut down abruptly, players' monies are secure and very likely to be paid.
How do I deposit and withdraw money from these sites?
Hawaiians have numerous methods of payment available to them, but those methods depend on the site in question. Each site offers its own selection of deposit and withdrawal methods, which may include debit and credit cards, ewallets, and bank transfers. To avoid dealing with banks that may block gambling transactions, however, it might be worth looking into bitcoin. Most new gaming sites now accept bitcoin for both deposits and withdrawals, which appeals to many newer, younger players today.