Arkansas online gambling laws do not make specific mention of any internet games or sports betting. Without any references, it is difficult to know whether online games are legal or not legal in the state.
In recent years, the gambling scene in Arkansas has expanded. But the issue of online gambling is still blurry in the eyes of the law.
Arkansas's Best Online Betting Sites
Below is a list of gambling sites that accept Arkansas residents via their online platforms.
The providers below allow players to gamble for real money and they offer in-play casinos, sports, and poker games. All of the recommended providers are trustworthy and have been verified via long-term reliability.
Casinos
Sportsbooks
Poker
Casinos
Sportsbooks
Poker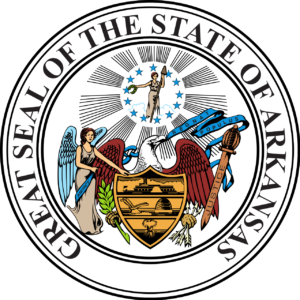 Online Gambling in Arkansas: An Overview
Arkansas is considered a southern state. It is landlocked and bordered by Missouri to the north, Oklahoma to the west, Louisiana to the south, and Mississippi and Tennessee to the east.
Abbreviation: AR
State Motto: The People Rule
Capital City: Little Rock
Population Estimate: 2,98 million (33rd)
Website: https://www.arkansas.gov/
Arkansas has little legalized betting or gambling. The primary exceptions are the lottery, which was approved in 2008, and race tracks. There are only two tracks that offer electronic gaming machines, slot machines, and table games like poker, making them racinos.
There are no Native American compacts for gambling facilities in Arkansas. Even pinball machines are prohibited throughout the state. Bingo and raffles can only be held for charitable organizations with state approval.
Home poker games and social gambling are prohibited via the criminal statutes that discuss gaming tables. These are banned from adapting to "any game of chance" or activities that involve winning or losing money or property. Poker is also listed in the statute.
The Local Option Horse Racing and Greyhound Racing Electronic Games of Skill Act of 2005 permitted the expansion of race tracks. This law does include a definition of electronic games of skill that are not won or lost on chance alone. However, that only applies to the games allowed in this particular circumstance.
As for online gaming, there is no mention in the statutes. But this portion of the criminal code covers a broad range of activities, disallowing defendants from changing the name of games or devices to evade penalties. This may or may not include internet gaming.
Online Gambling Legislation in Arkansas 2021
Much to the surprise of many, Arkansas passed a bill to legalize daily fantasy sports in 2017. The measure moved through the House and Senate in less than two months, and it allows the state to regulate paid-entry fantasy sports contests, which are no longer considered gambling. All major DFS sites offer services to participants in Arkansas as of 2018.
Voters just approved land-based gambling expansion in Amendment 4 (Issue 4) in 2018. It was a statewide referendum that includes sports betting in four counties in the state.
Despite advances in sports betting, there has been no attempt to legalize online gambling in 2021. The sports betting expansion included in-person betting at four venues across the state. Although there have been moves in 2021 for the Arkansas Racing Commission to oversee online sports gambling, this has not materialized yet.
More forms of online gambling are yet to be addressed by the state legislature. There appears to be little sign of things progressing in this market in the foreseeable future.
Arkansas Online Gamling FAQ
Can you gamble online in Arkansas?
Yes. There are quite a few online poker, casino, and sports betting operators that offer services to players and bettors in Arkansas.
Is there legalized gambling in Arkansas?
Yes. Sports betting and Daily Fantasy Sport are legal in Arkansas. Players can place wagers in person at four venues in the state. Some online providers also accept Arkansas-based residents on their sites. Check out our list of reliable websites above.
What is the gambling age in Arkansas?
Legal gambling ages for Arkansas residents vary. Players aged 18 or over can wager on pari-mutuel and lottery. Those aged 21 or over can take part in sports betting and casino wagers.
Are there land-based casinos in Arkansas?
Yes, there are a few land based casinos in the state of Arkansas that citizens can visit to play.