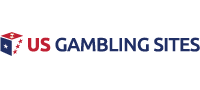 >
Arkansas Online Gambling
Arkansas Online Gambling
The official laws of Arkansas do not make specific mention of any internet games or sports betting. Without any references, it is difficult to know whether online games are legal or not legal. Below is a list of gambling sites accepting Arkansas residents which allow for real money play in casino, sports and poker.
Here's The Best Real Money Arkansas Online Gambling Sites
Arkansas Gambling History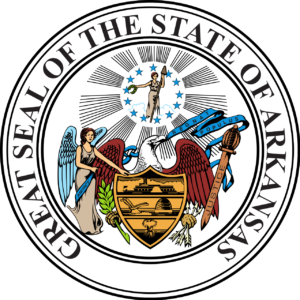 One of the landlocked states in America, Arkansas is considered a southern state. It is bordered mainly by Missouri to the north, Oklahoma to the west, Louisiana to the south, and Mississippi and Tennessee to the east.
Abbreviation: AR
State Motto: The People Rule
Capital City: Little Rock
Population Estimate: 2,98 million (33rd)
Website: https://www.arkansas.gov/
Arkansas has little legalized betting or gambling. The primary exceptions are the lottery, which was only given approval in 2008, and race tracks. There are only two tracks that also offer electronic gaming machines, slot machines, and table games like poker, making them racinos.
There are no Native American compacts for gambling facilities, and even pinball machines are prohibited throughout the state. Bingo and raffles can only be held for charitable organizations with state approval.
Home poker games and social gambling are also prohibited via the portion of the criminal statutes that discusses gaming tables, which are banned from being adapted for playing "any game of chance" or any activity that involves winning or losing money or property. Poker is also among the card games listed in the statute, which covers broad ground by including "any other game of cards known by any name now known to the law or with any other new name or without any name."
The Local Option Horse Racing and Greyhound Racing Electronic Games of Skill Act of 2005 was the bill that permitted race tracks to expand, and that law does include a definition of electronic games of skill that are not won or lost on chance alone. However, that seems to only apply to the games allowed in this particular circumstance.
As for online gaming, there is no mention of it in the statutes, but this portion of the criminal code covers a broad range of activities that disallows defendants from changing the name of games or devices to evade penalties. This may or may not include internet gaming.
Finally, Title 5 of the Arkansas code provides this nugget about skill games:
"If a person bets any money or any valuable thing on any game of hazard or skill, upon conviction he or she is guilty of a violation."
MOST RECENT DEVELOPMENTS
Much to the surprise of many, Arkansas passed a bill to legalize daily fantasy sports. The 2017 measure moved through the House and Senate in less than two months, and it allows the state to regulate paid-entry fantasy sports contests, which are no longer considered gambling. All major DFS sites offer services to participants in Arkansas as of 2018.
Voters  just approved land-based gambling expansion in Amendment 4 (Issue 4), a statewide referendum, that includes sports betting to four counties in the state. But there has still been no attempt to legalize online gambling.
---
ARKANSAS ONLINE GAMBLING FAQs
Can I play for real money on your recommended poker, gambling, and betting sites?
Yes. There are quite a few online poker, casino, and sports betting operators that offer services to players and bettors in Arkansas.
Does state law enforcement intend to crack down on internet gaming?
It is unlikely. It is true that Arkansas's state government wants to prevent too many people from gambling, but it is unlikely that officials would authorize an effort to pursue operators that are based outside of the United States. The state would have a very difficult time and have shown little interest in such a tactic thus far.
Should players be worried about a crackdown?
No. Should Arkansas make the unlikely decision to pursue charges against online gambling operators, players would remain untouched. There are too many players in the state who use the sites daily for law enforcement officials to try to prosecute any of them.
What if one of your recommended sites shuts down? Will I get my money?
If the legal teams at any online gambling or sports betting company decide to prohibit Arkansas players from accessing their sites, customers will be given ample opportunity to transfer or withdraw funds. All of the sites have a long history of trust with their players, and there is no indication that the sites would disappear without distributing their funds.
How do I deposit and withdraw money from these sites?
A: Each site offers a variety of deposit and withdrawal methods for players. Credit cards can be used in many cases for deposits, though this depends upon the card-issuing bank and whether that institution allows the transaction. Many players choose to receive withdrawals by check, which is a smooth process that typically takes less than two weeks. The newest and most popular option, however, is bitcoin, which can be used for deposits and withdrawals. It offers quick transactions with few fees and caters to the new generation of cryptocurrency users.
Are there land-based casinos in Arkansas?
Yes, there are a few land based casinos in the state of Arkansas that citizens can visit to play.