Idaho lawmakers have not inserted anything into the state code to address the legality or illegality of online gambling or betting.
Idaho is located in the northwestern section of the United States, bordering Canada to the north, Montana and Wyoming to the east, Nevada and Utah to the south, and Washington and Oregon to the west.
Idaho's Best Real Money Gambling Sites
Casinos
Sportsbooks
Poker
Casinos
Sportsbooks
Poker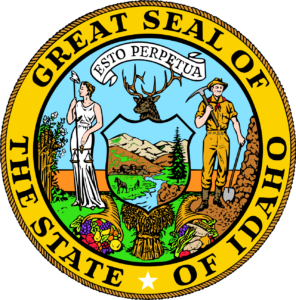 Idaho Gambling Overview
Abbreviation: ID
State Motto: Let it be perpetual.
Capital City: Boise
Population Estimate: 1.7 million (39th)
Website: http://www.idaho.gov/
The people of Idaho have been able to watch live horse and dog racing and participate in pari-mutuel betting since the 1960s. However, the lottery wasn't made legal until 1989, with charity games like bingo authorized four years later.
When Congress passed the Indian Gaming Regulatory Act (IGRA) in 1988, the four federally-recognized tribes in the state were anxious to work with the government of Idaho to draft gaming compacts. The Coeur D'Alene and Kootenai tribes negotiated their deals by 1993 to build casinos that offered everything from bingo to table games and keno to off-track betting. The Nez Perce and Shoshone-Bannock tribes did the same in the years that followed. Those remain the only casinos in the state, scattered throughout per the locations of the reservations.
Title 18 of the state statutes outline gambling definitions and penalties. Exempted from gambling, however, are "bona fide contests of skill" and "games that award only additional play." This leaves open the opportunity for poker and sports betting, as well as social gambling and free-play websites.
However, the roles of skill and chance in poker were addressed by an Idaho judge in a US District Court case in 2014. The state of Idaho tried to stop the Coeur D'Alene tribe from offering poker tournaments, and judge sided with the state. Ultimately, the decision set a precedent that any level of chance in a game prevents the skill component from being in play. The most important statement from that ruling was:
"Idaho law does not leave room for [a chance versus skill predominance] inquiry."
Most Recent Developments
The Coeur D'Alene tribe appealed the aforementioned ruling, but the US Court of Appeals again sided with the state, preventing its properties from offering poker tournaments.
The state was apparently not done, as Idaho lawmakers launched a concerted effort in 2017 to remove video gaming machines from the tribal casinos.
There have been few concerted efforts to bring online poker to the attention of Idaho lawmakers, much less draft a bill for consideration in the legislature. Those lawmakers wanted to amend gaming laws and compacts with the Native American tribes to put video machines in the same category with illegal slot machines. The tribes have been fighting back, however, with the argument that removing the machines will severely impact their revenue. Even the Idaho Attorney General has suggested the change to the law could result in a lengthy legal battle, similar to the Coeur D'Alene case.
Meanwhile, lawmakers in Idaho seem to have no desire to legalize any more forms of gambling. While numerous other states have begun legislation surrounding daily fantasy sports and sports betting after the US Supreme Court case ruling regarding New Jersey. No bills have been put forward by Idaho, if anything, the state wants to slim down the amount of gambling, which means online gaming and sports betting are not likely in the state in the coming years.
Idaho Online Gambling FAQ
Can I play for real money on your recommended poker, gambling, and betting sites?
A number of online operators offer online gaming options, including sports betting, to interested customers in Idaho.
Does state law enforcement intend to crack down on internet gaming?
It is unlikely that Idaho would want to spend the money to pursue legal action against online gambling operators, and the attorney general does not seem to support this idea. Lawmakers could pass a bill to require internet service providers from accessing Idaho players, but that also requires a great deal of work and does not seem likely.
Should players be worried about a crackdown?
If Idaho lawmakers or officials do make a move against online gambling operators, it is nearly impossible to prosecute all of the thousands of players in Idaho for participating in the activities. There is little to no chance that this will happen.
What if one of your recommended sites shuts down? Will I get my money?
Should sites be banned or choose to leave the Idaho market, players will be given the chance to transfer or withdraw their funds. The sites we recommend have long histories of building trust with players and offering services on a global basis, and they would not risk their reputation in all markets by refusing payouts to players in Idaho.
How do I deposit and withdraw money from these sites?
Since Idaho players have several sites from which to choose for their internet gaming and sports betting needs, this gives them a wide array of options for depositing and withdrawing funds. The sites each have their own offerings, which tend to include debit and credit cards, ewallets, and some type of cryptocurrency (usually bitcoin). The only one that currently offers both deposits and withdrawals is bitcoin, but other methods are available to accommodate all players. Customer service representatives can help find the right option for each player.
Are there land based casinos in Idaho?
Yes, however while there are technically seven Idaho Indian casinos, only four of those casinos also offer hotel lodging. Here are the top two casinos in the state: