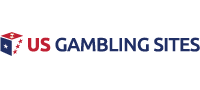 Illinois Online Gambling
Getting to Know Illinois and Its Gambling History
Is any type of online gambling legal in Illinois?
Online poker: It's complicated.
Online casino games: It's complicated.
Online sports betting: It's complicated.
There is no reference to online gambling or sports betting in current Illinois law.
Illinois is in the eastern section of the Midwest United States. It borders numerous states – Kentucky, Missouri, Iowa, Wisconsin, Michigan, and Indiana – and it even touches on Lake Michigan.
Abbreviation: IL
State Motto: State sovereignty, national union.
Capital City: Springfield
Population Estimate: 12.8 million (6th)
Website: http://www.illinois.gov/
Quite a bit of gambling happens legally in Illinois. In addition to horse racing at the five tracks around the state, pari-mutuel wagering is legal, as are bingo and gambling for charitable organizations. The lottery was also made legal in the early 1970s.
Considering the many rivers and lakes in and around Illinois, it is no surprise that riverboat casinos were popular when first legalized in the 1990s. The Riverboat Gambling Act granted 10 casino licenses and allowed them to set up table games, slot machines, and everything in between. The first opened on the Mississippi River in Alton, Illinois, in 1991, and nine more opened in the years that followed.
More recently, video gaming terminals were legalized to expand gambling opportunities throughout the state, and those machines began popping up in truck stops, retail stores, fraternal organizations, and veterans' group facilities. The Video Gaming Act of 2009 connects all the machines and provides additional state revenue.
Illinois has a surprisingly strict definition of gambling, which includes games of chance or skill. But there is also an exception to the gambling statutes in the case that no payment or purchase is required to participate. The passages are confusing and have not yet been tested in the courts with regard to poker or sports betting.
As for online games, there is a passage that discusses online lottery and sports betting, but it makes no reference to other forms of online gambling. Again, the wording is not as specific as it should be to clear up any confusion with regard to internet games. It does state, however, that a gambler is as follows:
"Knowingly establishes, maintains, or operates an internet site that permits a person to play a game of chance or skill for money or other thing of value by means of the internet or to make a wager upon the result of any game, contest, political nomination, appointment, or election by means of the internet."
Most Recent Developments
Considering Illinois' openness to various forms of gambling to date, it is no surprise that lawmakers have been working on various bills to legalize internet gambling for several years.
In fact, the first bill to legalize and regulate online gaming came up in 2013 along with allowances for new land-based casinos that did not need to be on riverboats. That bill did not pass, but similar bills have been introduced in most years since then to reform the gambling laws in some ways. Lawmakers and casino owners alike realize that they face competition from states like Michigan and Indiana, and expanding their options would keep players from flocking to neighboring states.
In 2017, the Illinois legislature saw an online poker and casino game bill, which also included brick-and-mortar casinos and daily fantasy sports – introduced in both the House and Senate. The Senate bill made tremendous progress and received a 42-10 vote for it on the Senate floor. But the House bill did not fare so well and never made it through committee.
The House bill, however, remained open going into 2018, and its sponsor remains optimistic that it will become part of a larger gambling expansion bill. That omnibus bill is expected in the first half of the year. Not only does Illinois face serious budget problems that could be helped by an additional revenue stream from gambling, but this bill will allow the state to compete with others who are launching online gambling.
There are also bills pending in early 2018 to legalize daily fantasy sports (DFS) and sports betting, the latter of which will be dependent upon a ruling for New Jersey and states' rights in a pending United States Supreme Court case.
Gambling Sites FAQ
Q: Can I play for real money on your recommended poker, gambling, and betting sites?
A: Illinois players have access to a number of sites for their internet poker, casino games, and sports betting preferences.
Q: Does state law enforcement intend to crack down on internet gaming?
A: By all indications, Illinois is more interested in legalizing online gaming than prosecuting offshore operators that currently cater to Illinois players. It is very unlikely that the state's law enforcement authorities will pursue sites that are not based in the United States or even try to block them from accessing the state's residents.
Q: Should players be worried about a crackdown?
A: Players will be made aware of any efforts to crack down on current online gaming operators. However, there is little to no chance that state officials will pursue any criminal charges against players themselves.
Q: What if one of your recommended sites shuts down? Will I get my money?
A: If a site decides to abandon the Illinois market or if forced to do so by law enforcement, the sites we recommend have plans in place to contact their customers and give them the opportunity to transfer or withdraw funds. There will be ample time to do so, and payments will be made in a timely manner.
Q: How do I deposit and withdraw money from these sites?
A: Every one of the sites we list on this page has a variety of options for players to deposit and withdraw funds. The newest and easiest for many new players is bitcoin, a form of cryptocurrency that many online gamers and bettors prefer because they can use it for all transactions. Other options are available as well, however, like bank transfers, ewallets, and credit cards. Each site has a listing of the methods they offer, as well as a customer service agent to help with any problems or concerns.