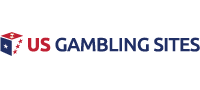 >
>
Horse Racing Betting Sites
Horse Racing Betting Sites
Betting on horse racing is one of the oldest forms of wagering in the world. As long as horses have been a mode of transportation for people, they have taught the horses to race. And betting on those competitions is a longstanding tradition.
Pari-mutuel betting is the most common form of horse betting today, as a track will collect all of the bets and distribute among the winners per their bets. But online betting allows for a different type of wagering wherein odds are offered and bettors can simply take their chances without working with the track.
In pari-mutuel wagering alone, it is estimated that more than $100 billion is wagered each year in a total of 53 countries.


50% Up To
$1000
Welcome Bonus
MOST TRUSTED

50% Up To
$1000
Welcome Bonus

100% Up To
$250
Welcome Bonus
Historical Perspective
Horse racing can be traced back to ancient Greece, Babylon, and Egypt. Much of that was done via chariot racing, which took place in the Roman Empire and in the Greek Olympics in 648 BC. Chariot races continued to be popular around the world, though horses racing with jockeys didn't become popular until the 15th and 16th centuries.
Eventually, horse racing became the "Sport of Kings" for British royalty, as equestrian sports became an elite activity, and breeding horses became a pastime for the wealthy. But as people began to trek to America, it again became an activity for people of all economic backgrounds.
The first official horse races in North America date back to 1665 in New York. It was a state-sanctioned activity overseen by the governor. Quarter-mile races began in Virginia in 1674, which was the start of certain breeds being dubbed quarter horses.
By 1868, the American Stud Book was published to track horse racing across the United States. There were 314 recorded tracks in operation by 1890, which led to the start of the American Jockey Club. Eventually, thoroughbred horse racing became the preference of most race enthusiasts.
While races can take place around the globe throughout the year, most view three races in America as the highlight of the year. The Kentucky Derby starts it off in May in Kentucky, with the Preakness Stakes following in Maryland two weeks later. And three weeks after that, the Belmont Stakes takes place in New York. The three form the Triple Crown of thoroughbred racing. The Breeders' Cup races have also become popular, however, at the end of each year.
Beyond standard racing with jockeys, the most popular types of horse racing are:
Endurance racing: Horses run from 25 to 100 miles
Harness racing: Horses trot while pulling a driver in a pull-cab
Flat racing: Horses gallop between two points on a track
Jump racing: Horses race over obstacles
Betting Basics
There are three common ways to bet on a horse race in North America.
Win: A straight bet that the chosen horse will finish in first place.
Place: A straight bet that a chosen horse will finish in first or second place.
Show: A straight bet that a chosen horse will finish in first, second, or third place.
Other bets are often referred to as exotic bets. Live race tracks may not offer all of these bets, but many online betting sites will present a wide range of possible wagers with many of these included.
Across the board: Three separate bets to win, place, or show.
Exacta: Chosen horses finish in first and second place, in that exact order.
Trifecta: Chosen horses finish in first, second and third place, in that exact order.
Superfecta: Chosen horses finish in first, second, third, and fourth place, in that exact order.
Box: Three above bets without exact order mandatory. (Quinella or exacta box is two horses chosen to finish first and second in any order. Trifecta box is three chosen horses finishing first, second, and third in any order.)
Double (or Daily Double): Bettor picks horses to win in two successive races.
Triple (or Pick Three or Treble): Bettor picks horses to win in three successive races.
Quadrella: Better picks horses to win four nominated races at the sae track.
Hi 5 or Super 5: Bettor picks five horses to finish first through fifth, in that exact order.
Pick Six or Sweep Six: Bettor picks winners of six consecutive races.
Parlay bets, also referred to as accumulators, are a series of bets that stake the winnings of one race on to the next in a let-it-ride fashion.
Beyond Basics
There are some systems that serious horse bettors use, the most common being the statistical lay. This involves a race with at least ten horses and identifying the three with the best odds, preferably between 2/1 and 5/1. Laying against the one with the lowest odds will result in picking a winner approximately 80% of the time.
Another is the beaten favorite system, which involves finding a horse that is a big favorite that loses one race and betting on that horse in the next race. If a horse has good odds to win but doesn't win, the odds will typically increase for that horse's next race, despite the fact that the horse is still as skilled. This allows betting on a favorite with better odds than usual.
The Dutching system is one that requires the bettor to find a race with at least ten horses, After picking the top two or three, calculate the implied probabilities from the odds offered and then the wager necessary for each bet to guarantee a profit. There are online calculators to help with the Dutching system, though it eventually comes naturally for those with good math skills.
Strategy Considerations
The racing program or statistics on a betting site give great insight into the horses. While some of the statistics can feel overwhelming and abbreviations daunting, there are some things to look for right away.
Class levels are important. Horses can run in maiden races, claiming races, allowance races, and stakes races. While horses may eventually switch classes, their experience in one class is important.
The surface of the track is important. A horse with a lot of experience on a grass track may be unpredictable on a dirt track. Even dirt tracks have variations, as some horses do very well on sloppy tracks after or during a heavy rain. Look at their experience on various tracks when deciding on their chances on a particular race.
Jockeys often have histories in the business and with certain horses and tracks. Viewing them online instead of in a paper racing newspaper is easier. Check their overall histories as well as their experiences with that horse or that type of horse. If a jockey wins or places with a particular horse every time they are paired, their chances are good in the next one as well.