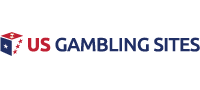 >
>
>
Kentucky Derby Betting Sites
Kentucky Derby Betting Sites
The Kentucky Derby is the most popular horse race in the world. Held at Churchill Downs in Louisville, Kentucky, the Derby is held on the first Saturday in May and is the culmination of the two-week Kentucky Derby Festival.
The "Run for the Roses," nicknamed for the blanket of 554 roses draped over the winning horse, is a Grade 1 stakes race of 1.25 miles for three-year-old thoroughbreds. It is also called the "most exciting two minutes in sports" as it is the first race in the Triple Crown, the trio of horse races that captures the world's attention each summer. Winning the Kentucky Derby is the first step to winning all three races and joining an elite group of rare horses who have completed the feat throughout racing history.
Not only is it the most well-attended horse race of each year, the Kentucky Derby is a betting favorite. Millions of people bet at tracks around the United States and at online betting sites to predict the winner.
Each year, more people watch and wager on the Kentucky Derby. In 2018, wagers for the singular race totaled $149.9 million, a new record and nearly 8% increase from the $139.2 million recorded in 2017.
Online betting records are not as clear, as most sites do not combine their numbers to show a global total for betting on a singular race. However, the online betting site connected to Churchill Downs revealed $24.6 million in online betting alone, up 18% from the previous year.


50% Up To
$1000
Welcome Bonus
MOST TRUSTED

50% Up To
$1000
Welcome Bonus

100% Up To
$250
Welcome Bonus
Historical Perspective
A horse race called the Derby was popular in England from 1780. The annual race caught the attention of Colonel Meriwether Lewis Clark of America in 1872. He returned from his trip to England and France inspired by the Derby and other races, and he began to organize the Louisville Jockey Club in Kentucky to raise money for a race track. It was built and became known as Churchill Downs.
The first Kentucky Derby ran at Churchill Downs in 1875 with 10,000 people in attendance. There were 15 three-year-old horses that ran the 1.5-mile race, which was changed to 1.25 miles in 1896. Aristides was the winning horse in that first race, riding with jockey Oliver Lewis.
The race became important in its own right but also because it was matched with the Preakness Stakes and Belmont Stakes to comprise the Triple Crown. This phenomenon took hold in 1930 after Gallant Fox became the second horse to win all three races, following Sir Barton who did it in 1919. The media began to promote the Triple Crown winners as rare and talented horses. And it all started each year with the one to win the Kentucky Derby.
There are several interesting records that have been set over the course of more than 140 years.
Fastest run at current 1.25 miles: Secretariat in 1973 at 1:59 and two-fifths
Biggest margin of victory: 8 lengths by Old Rosebud in 1914, Johnstown in 1939, Whirlaway in 1941, and Assault in 1946
Most wins by a jockey: 5 by Eddie Arcaro (1938, 1941, 1945, 1948, 1952) and Bill Hartack (1957, 1960, 1962, 1964, 1969)
Most consecutive wins by a jockey: Calvin Borel in 2010 won 3 of 4 consecutive Derbys
Greatest odds to win: Donerail in 1913 at 91:1
Betting Basics
There are three common ways to bet on the Kentucky Derby. The three straight bets are:
Win: Betting on a horse to win.
Place: Betting on a horse to finish in first or second place.
Show: Betting on a horse to finish in first, second, or third place.
There are also exotic bets, some that can be place on the singular Derby race, but others that can be placed on a number of races that take place at Churchill Downs as part of the entirety of the Kentucky Derby on that day.
Across the board: Three separate bets to win, place, or show.
Exacta: Chosen horses finish in first and second place, in that exact order.
Trifecta: Chosen horses finish in first, second and third place, in that exact order.
Superfecta: Chosen horses finish in first, second, third, and fourth place, in that exact order.
Box: Three above bets without exact order mandatory. (Quinella or exacta box is two horses chosen to finish first and second in any order. Trifecta box is three chosen horses finishing first, second, and third in any order.)
Double (or Daily Double): Bettor picks horses to win in two successive races.
Triple (or Pick Three or Treble): Bettor picks horses to win in three successive races.
Quadrella: Better picks horses to win four nominated races at the sae track.
Hi 5 or Super 5: Bettor picks five horses to finish first through fifth, in that exact order.
Pick Six or Sweep Six: Bettor picks winners of six consecutive races.
Parlay bets, also referred to as accumulators, are a series of bets that stake the winnings of one race on to the next in a let-it-ride fashion.
Beyond Basics
Bettors without in-depth knowledge of horses, jockeys, and racing in general typically stick to straight bets or a low-cost exacta or Daily Double.
Another way to bet is to look for horses that have odds of 5:1 to 10:1. Instead of betting on bigger longshots, these horses are more likely to overcome their odds and win. Betting sites often give ample time to check these odds before the race, and the best sites will offer tips and articles about the horses in the Kentucky Derby.
Strategy Considerations
Before Derby day, it might be good to research how to break down the odds and read racing statistics in order to best analyze the races. Since there is an entire day of racing on which to bet, and betting sites will offer all possible bets, some knowledge of the statistics is a good move.
Pay special attention to the class levels that the horses have run in and will run on Derby day. Also, analyze the track surfaces, jockeys, and even the trainers and owners. All of these factors play a role in making educated horse racing bets online.