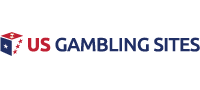 Fiduciary Breaches Could Cost Caesars $5 Billion
A report into the alleged misappropriation of its assets has found that Caesars Entertainment Corporation could be liable for as much as $5 billion.
In 2008, Apollo Global Management and TPG Capital – two private hedge funds – bought out the operating arm of the Caesars Entertainment Corporation (then known as Harrah´s) in a leveraged purchase that left the new company – Caesars Entertainment Operating Co (CEOC) – with $25.1 billion of debt.
A combination of poor management, a global recession and over-saturation in the gambling industry quickly saw the company tumble into dire straits, and chunks of the debt were sold off at discount prices to primary and secondary investors. However, the continuing poor performance of CEOC saw the level of debt continue to rise and, in January 2015, CEOC filed for Chapter 11 bankruptcy.
Under the bankruptcy proposals, CEOC was going to be restructured into a Real Estate Investment Trust (REIT) and an operating company that would manage the properties in the REIT. Primary investors would receive 93.8 cents on the dollar in cash and shares in the REIT, while secondary investors would receive just pennies on the dollar and shares in an effectively worthless management company.
#1 US Gambling Site For 2020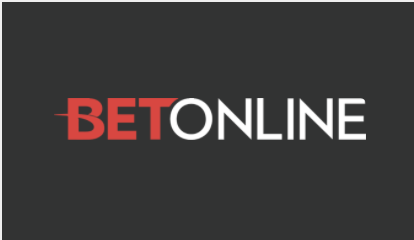 Accept Players From Every US State
Credit Card, Debit & Crypto Deposits
$3,000 New Player Welcome Bonus
Online Casino, Sportsbook & Poker
Advertisement
NY Post: CEOC "Acted Improperly" Prior to Bankruptcy
The secondary investors – naturally unhappy with the proposals – contested the Chapter 11 bankruptcy and claimed that, prior to January 2015, CEOC had transferred assets out of the company to other subsidiaries of Caesars Entertainment Corporation in order to reduce the amount of capital that was available to pay them.
The Illinois court hearing the bankruptcy proceedings appointed Richard Davis – an independent examiner who was previously involved in the Watergate investigation – to look into the allegations and report back to the court. CEOC also proposed a revised restructuring plan that would reduce the amount received by primary investors to pay secondary investors the equivalent of $0.17 on the dollar in cash and shares.
However, even before Davis´ preliminary report was released, the New York Post [geolink href="https://www.usafriendlypokersites.com/ny-post-caesars-acted-improperly-in-asset-transfer/"]published an article[/geolink] implying that CEOC had acted improperly and that there had been a degree of civil fraud. The article prompted the primary investors to look again at the revised restricting plan and issue a statement suggesting they would reject it due to the very serious decline in the value of assets they had been promised in the original framework agreement.
Davis: A Fiduciary Breach of Duty
Richard Davis´ preliminary report into the allegations of improper asset transfers was released to the public last week. Although stopping short of describing the transactions as illegal or fraudulent, Davis reported that CEOC´s strategy to protect Caesars´ most valuable assets from creditors amounted to a fiduciary breach of duty.
During the course of investigating the asset transfers, Davis´ investigating team found that CEOC was insolvent a year after Apollo Global Management and TPG Capital had taken over the company. Davis reported that there was never any realistic chance that CEOC would be a profitable entity and stated that the two hedge fund companies could not reasonably thought differently.
The report concludes by saying that Apollo Global Management and TPG Capital blatantly ignored their financial obligations to creditors and, as a result, both the primary and secondary investors could claim compensation from the hedge fund companies of between $3.6 billion and $5.1 billion – a liability that would force Caesars Entertainment Corporation into bankruptcy.
Caesars and CEOC Dispute the Findings
Both Caesars Entertainment Corporation and CEOC issued statements disputing the findings. Caesars Entertainment Corporation said that the transactions that had taken place prior to the Chapter 11 bankruptcy were aimed at benefitting CEOC and its investors, while CEOC said that the company acted in good faith to help CEOC strengthen its capital structure.
Although the Davis report is non-binding, CEOC also indicated it will be submitting a third restructuring plan in the near future.
Related Articles