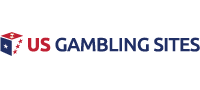 New Playpen Game Introduced at Americas Cardroom
Americas Cardroom´s "Playpen" gives low-stakes poker players the chance to enjoy the thrill of the Cage and the opportunity to win thousands of dollars.
If you are a follower of the action at Americas Cardroom (review), you will be familiar with "The Cage" – a high-stakes cash game in which the blinds increase during the event to make survival that much tougher. For most players, the buy-in to Cage events is out of reach. The closest they get to experiencing the thrill of the nosebleed action is as an observer.
Mindful of that fact, Americas Cardroom has introduced The Playpen – an event similar to the Cage inasmuch as each chip has a monetary buy-in, the blinds increase as the event progresses and the only way out of the Playpen is with your chip stack intact. However, rather than asking players to pony up a bankroll-busting amount, entry to the Playpen is just $10.50.
How the Playpen Works
For their $10.00 + $0.50 entry, each player will be given 1,000 chips – each with a monetary value of $0.01. The objective of the event is to survive four thirteen-minute levels with blinds starting at 5/10 (ante 1) and going up to 25/50 (ante 5). Those that do survive the Playpen will be able to exchange their chips for their equivalent cash value. So, if a player builds their stack up to 1,800, they will receive $18.00.
#1 US Gambling Site For 2021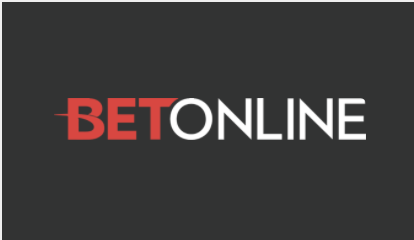 Accept Players From Every US State
Credit Card, Debit & Crypto Deposits
$3,000 New Player Welcome Bonus
Online Casino, Sportsbook & Poker
Advertisement
The dates and times of the Playpen are as follow:
Sunday January 17 (this coming Sunday) at 2:00pm, 3:00pm and 4:00pm (all times ET).
Wednesday January 20 at 6:00pm, 7:00pm and 8:00pm
Sunday January 24 at 2:00pm, 3:00pm and 4:00pm
Wednesday January 27 at 6:00pm, 7:00pm and 8:00pm
The scheduling of the Playpen events is significant. A $1,000 buy-in Cage event is due to be hosted on Wednesday February 3 at 7:00pm, and the player who performs best in the Playpen events will win a free seat in the Cage via the Playpen leaderboard competition.
The Playpen Leaderboard Competition
The Playpen leaderboard competition is very straightforward – and potentially very lucrative. Each player who survives any Playpen event will be given points based on the size of their chip stack. So, a player who emerges from the Playpen with 1,800 chips would receive 1,800 points as well as their $18.00 cash exchange.
Only the best five results count towards a player´s position on the Playpen leaderboard and, as mentioned above, the winner of the competition will win a seat in the $1,000 buy-in event on February 3. That seat could add up to a significant win if the winner of the leaderboard competition emerges from the Cage with his or her stack still intact.
The Cage @ Americas Cardroom – February 3
Similar to the Playpen events, players entering the Cage @Americas Cardroom on February 3 will start with $1,000 of chips – this time each chip having a value of $1.00. However, rather than having to survive four thirteen-minute levels of play, players have to contend with five hour-long levels during which the blinds increase every hour:
| Level | Blinds | Ante |
| --- | --- | --- |
| 1 | $5/$10 | $1 |
| 2 | $8/$16 | $1 |
| 3 | $10/$20 | $2 |
| 4 | $15/$30 | $3 |
| 5 | $25/$50 | $5 |
Players who still remain after five hours will be able to exchange their chips one per dollar. Therefore, if a player were to enter the Cage with 1,000 chips, and emerge five hours later with 4,000 chips, they will make a profit of $3,000 – or $4,000 if they have won their seat in the Cage through the Playpen leaderboard competition
Plenty of Action Guaranteed in the Cage
Five hours might seem to be an excessive amount of time to be locked into a cash game, but there is guaranteed to be no shortage of action at the tables. For weeks, Americas Cardroom has been running Beast and Sit & Crush satellites into the event which guarantee nineteen seats each week to the target event. Consequently expect hundreds of players to be locked into the Cage on February 3.
If you fancy your chances in the Cage on February 3, you too can satellite your way into the event by playing in Sunday´s Beast tournament at 6:00pm (buy-in $55.00 – guarantee fifteen seats) or Sit & Crush tournament at 8:00pm (buy-in $55.00 – guarantee four seats). Alternatively you can crush the Playpen tables on Sunday afternoon and win your seat in the Cage for free!
[prbutton room="americascardroom"]
Related Articles