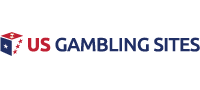 PokerStars PA Championship of Online Poker Grows in Guarantees
Online poker is new to the state of Pennsylvania and players are taking advantage of it! PokerStars is a big operator in the region that recently launched their Championship of Online Poker for the state. The series will offer 50 events and was guaranteeing at least $1 million. Now, that amount has increased to $1,125,000!
Boosted Main Event
The big boost in prize money will go towards the Main Event. The two-day tournament will have a buy-in of $300 and will include a no limit hold'em format. Players will be competing for $125,000 in total prize money instead of the original $100,000.
$10,000 of the additional prize money was placed in the $200 No Limit Hold'em Super Tuesday SE. The $40,000 in prize money now changes to $50,000. The $150 No Limit Hold'em 6-Max Big Antes was increased by $5,000, now offering $25,000 in guaranteed prize money.
Overall, 19 events now have bigger prize guarantees. The boost in funds should help the tournament events to see even more action which could lead to even more prize money added to the pools. The majority of the events in the series will be no limit hold'em, but PokerStars did mix in a little Omaha, Eight-Game and Stud Hi/Lo among other games.
#1 US Gambling Site For 2020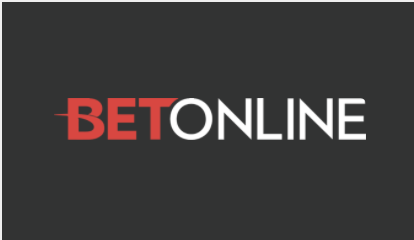 Accept Players From Every US State
Credit Card, Debit & Crypto Deposits
$3,000 New Player Welcome Bonus
Online Casino, Sportsbook & Poker
Advertisement
Lance Bradley, the President and Editor of PocketFives stated that the opening weekend delivered a strong turnout and PokerStars decided to increase the prize pool guarantees to make a market correction.
Amazing Turnout
Just looking at the first ten events of the PokerStars PA series is enough for players to see just how much traffic the events are seeing in the state. Event #1 was a $100 NLHE Nightly Stars PACoop Warm-up. The prize pool guarantee was $20,000. So many players competed that the prize pool ended up being just over $50,000!
Event #2 was up just over $6,000 above the guaranteed prize pool while Event #3 saw such a huge turnout that the $15,000 prize pool bloomed to well over $34,600! Each of the first ten events saw an increase in prize money due to player participation numbers.
Event #9 was another shocker, with the $10,000 guaranteed prize pool moving up to just over $30,800. The $50 NLHE Battle Royale SE PKO Six Max was a popular choice among gamblers.
President of PokerStars USA and FOX Bet Matt Primeaux commented via Twitter after the busy weekend that they would up the guarantees.
There is still plenty of action remaining on the schedule of the PokerStars PA Championship of Online Poker. The series continues through the 16th, offering at least two or more events per day. Players must be located in the state of Pennsylvania to take part and have an online poker account via the PokerStars site.
With even more prize money up for grabs, it will not be surprising to find that the remaining events see just as large of a turnout as those that have already finished up.
Related Articles