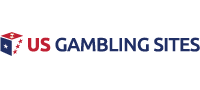 Register Your Nomination for the 2018 WSOP Hall of Fame
The WSOP is inviting members of the public to nominate who they believe should be inducted into the WSOP Poker Hall of Fame in 2018. Although worthy candidates may be a bit thin on the ground this year, you will have to decide quickly who to give your vote to as the nomination process is likely to close soon.
Each year, the World Series of Poker acknowledges the contribution an individual or two has made to the growth of poker by inducting them into the WSOP Poker Hall of Fame. Current Hall of Famers include notable individuals such as Mike Sexton, Phil Hellmuth, Benny Binion and Doyle Brunson.
As usual, the WSOP is inviting members of the public to nominate who they believe should be acknowledged for their contribution via an online poll. Each nomination will be reviewed by the Hall of Fame Governing Council, and a shortlist compiled of the ten most worthy candidates. The shortlist will then be assessed by a media panel and existing Poker Hall of Fame members, before the latest members are announced prior to the conclusion of the 2018 WSOP Main Event.
Potential Candidates are Thin on the Ground
Many of the potential candidates for this year´s induction are former players who have been considered before and failed to make the grade. Whereas last year was a shoe-in for Phil Ivey and the richly-deserved acknowledgement of Dave "Devilfish" Ulliot´s contribution to the game of poker, it is difficult to find new candidates that fulfill the qualification criteria of:
#1 US Gambling Site For 2020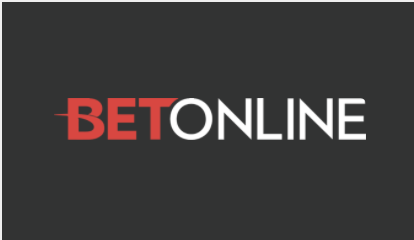 Accept Players From Every US State
Credit Card, Debit & Crypto Deposits
$3,000 New Player Welcome Bonus
Online Casino, Sportsbook & Poker
Advertisement
Must be at least forty years old.
Must have played at high stakes against top competition.
Must have gained the respect of peers and stood the test of time.
Or, if a non-player, must have had an indelible, positive and lasting impact.
From the list of former players who have been considered before, Chris Moneymaker is the most likely candidate to make it onto the shortlist. Most other recently-considered former players are typically non-Americans (Chris Bjorin, Humberto Brenes, Max Pescatori, etc.) so have little chance of being inducted into the USA-centric WSOP Poker Hall of Fame due to two Europeans being inducted in the past two years (Dave Ulliot and Carlos Mortensen in 2016).
It is quite possible some of the nomination criteria may have to be relaxed in order to allow more worthy candidates to be deservedly acknowledged. This would allow former players such as Mike Caro and David Sklansky to have a chance of making the shortlist; although I strongly suspect there will be no place in the Poker Hall of Fame this year for PokerStars founder Isai Scheinberg – even if he receives 99% of the votes in the public nomination process.
According to Lance Bradley – the Editor in Chief of Pocket Fives – Scheinberg´s constant omission from the WSOP Poker Hall of Fame is because he cannot enter the country to collect his award (because he will be arrested due to outstanding Black Friday charges if he does). Maybe the WSOP should include that condition in its qualification criteria to prevent members of the public wasting their votes.
This is the same group that won't consider somebody for the Poker Hall of Fame because they likely "can't enter country to accept" if they were inducted.

— Lance Bradley (@Lance_Bradley) November 9, 2017
Not a Lot of Time to Nominate Your Favorite
The public nomination process will finish on Saturday June 30th just before the start of the WSOP Main Event. That will allow little more than a week for the Hall of Fame Governing Council to review the nominations and the final decision to be made by the media panel and existing Hall of Famers. Therefore, if you have a favorite individual who you believe should be considered for induction into the WSOP Poker Hall of Fame, visit http://www.wsop.com/phof/ to cast your vote.
Related Articles