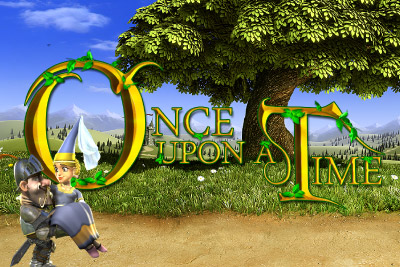 Once Upon a Time is a slot game developed by Betsoft with a distinctly Medieval theme to it. Complete with knights in shining armor, the game has a comedy feel to it mixed in with cool graphics and some pretty impressive gameplay. However, what else should you expect from this particular slot game?
Overview of Once Upon a Time
Betsoft is known for producing games with high-quality graphics, and this is no different. This game comes with 5 reels and a total of 30 different paylines, so you have ample opportunity to grab some winning spins. The feel of the game is complimented with music and the symbols that appear would be familiar to anybody with an interest in a fantasy world. Think about a princess, dragon, a knight, and along those lines, and you will be pretty much spot on with what you get in this slot game.
How to Play Once Upon a Time
Playing this game is very easy, and if you have ever played a Betsoft game before, then things will be very familiar to you. First, you need to choose your coin size followed by the bet per line which is a direct result of choosing how many paylines you want to focus on. You can also select the max bet option which does speed up everything.
Bonus Features for Once Upon a Time
This game contains several bonus features for you to take advantage of. First is the fire starter bonus triggered by the dragon landing in the top spot of the middle reel. This then makes the middle reel wild and all symbols are replaced. If another dragon appears, then you get a free spin.
The other bonus is called 'She Loved the Knight' which appears when the princess and knight symbols land side by side. It triggers the animation and instant credits are awarded.
Another bonus is the click me feature which you get if three gold sack symbols appear. Then, you get to click on a prize.
Finally, there is a crazy goblins feature that is triggered by three tree house symbols on any payline. Due to this, you get free spins which can then be retriggered should you land those treehouses again.
Betting and Payouts for Once Upon a Time
The betting range varies from 0.05 to 1. It also translates into a maximum of 5 coins per line, so that means there's a maximum bet of 150 which translates into $150. The maximum jackpot you can win is set at $12,500 but this is clearly lower if you choose the minimum bet of $0.05. Also, there's a free coin version available it equating to one coin for $1.
Overall, Once Upon a Time is a cool game that has a fun theme and takes you back to Medieval times. There are different bonus games compared to the majority of slot games, and Betsoft has been able to bring forward their ability to produce games with high-quality graphics. It's smooth, the low minimum bet makes it perfect for people that see themselves more as low-rollers while the maximum bet means it covers every type of player.