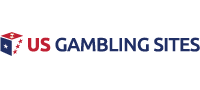 2020-21 NBA Rookie of the Year Betting Odds Released
The 2020 NBA Draft took place last Wednesday, with Georgia scoring sensation Anthony Edwards being taken first overall by the Minnesota Timberwolves. In less than a month, we will get to see how Edwards and the rest of his draft class fare on the next level.
A new crop of rookies means a new crop of NBA Rookie of the Year futures betting odds. Many popular sportsbooks have updated odds to reflect how the draft played out. With many moves still to be made via free agency and trades, those odds may change more between now and when the season starts on December 22.
As it stands, Edwards does not have the best odds to take home the award. Instead, the favorite is point guard LaMelo Ball, who was drafted third overall by the Charlotte Hornets. That is the same position Hornets owner, Michael Jordan, was drafted by the Chicago Bulls in 1984. That one turned out pretty alright.
Current Odds to Win 2020-21 NBA Rookie of the Year (via Bovada)
LaMelo Ball, Charlotte Hornets +400
#1 US Gambling Site For 2021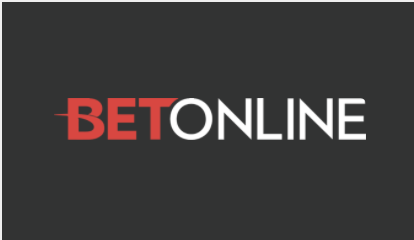 Accept Players From Every US State
Credit Card, Debit & Crypto Deposits
$3,000 New Player Welcome Bonus
Online Casino, Sportsbook & Poker
Advertisement
Anthony Edwards, Minnesota Timberwolves +450
Obi Toppin, New York Knicks +450
James Wiseman, Golden State Warriors +500
Killian Hayes, Detroit Pistons +700
Deni Avdija, Washington Wizards +1400
Tyrese Haliburton, Sacramento Kings +1400
Onyeka Okongwu, Atlanta Hawks +1600
Isaac Okoro, Cleveland Cavaliers +1600
Cole Anthony, Orlando Magic +2500
Kira Lewis, Jr., New Orleans Pelicans +3300
Patrick Williams, Chicago Bulls +3300
Winner Likely To Be One Of The Favorites
It's tight between the top quartet, with Hayes a shade behind. It's likely that the awardee will come from this bunch. 15 of the last 17 winners of the Rookie of the Year were drafted in the top seven picks in their draft year. Michael Carter-Williams (2014), and Malcolm Brogdon (2017) are the only exceptions. Since the NBA Draft went to two rounds in 1989, only Brogdon, Carter-Williams, and Amar'e Stoudemire (2002) are the only three awardees who were not drafted inside the top seven picks.
If Wiseman can hit the ground running with the Warriors, he might have the inside edge. Golden State will be highly visible compared to, Charlotte and Minnesota, and visibility often affects votes when it comes to awards. And even without Klay Thompson for the second straight season, the Warriors should be able to push for the playoffs if they do not have the same injury issues as last season. Impressing on a playoff-caliber team would be worth a lot of votes.
That being said, entertainment factors in heavily as well. Ball and Edwards are likely to fill up the highlight reels and scoresheets all season long. Toppin is the most NBA-ready pick among the other main contenders and has a chance to make a big impact immediately for the Knicks, who have some pieces with potential and a new, experienced head coach in Tom Thibodeau. And he will be bringing some real entertainment value to one of the most visible markets there is in sports, with his affinity for highlight dunks well known. But it's the Knicks, who are the Knicks until they are not the Knicks.
It's always tough to predict how an international player will fare coming into the NBA. Luka Doncic is an exception, not the rule. Will Hayes sink or swim on what is expected to be a really, really bad Pistons team?
Could Anthony Be A Dark Horse Winner?
The winner will likely be someone from the group with the most favorable odds, given how heavily the percentages are in favor of that outcome.
But if it is someone whose odds presently sit outside +1000, Cole Anthony could be an intriguing option at +2500. The Magic made the playoffs last year with a team that was one of the league's poorer offensive teams. Anthony's season at North Carolina did not go as many expected for him or the Tar Heels, and he slid to #15 after being projected as a potential #1 prior to the season. But he is a big offensive talent who could make an instant impact in Orlando and prove to be the steal of the draft.
Related Articles