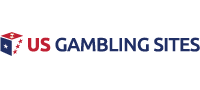 Allegiant Stadium Construction Work Slowed Down
The city of Las Vegas has been hit extremely hard by the coronavirus pandemic, but the city is optimistic that a new football team will help them recover this fall. The former Oakland Raiders are relocating to Las Vegas this fall, with their first season set to begin in September.
To begin playing football in Las Vegas, the Raiders needed a new stadium. The city and the Las Vegas Raiders announced the building of a $2 billion stadium that will be named Allegiant Stadium.
Nevada is under a strict stay-at-home order issued by Governor Steve Sisolak, but work on Allegiant Stadium was allowed to continue. This work is considered "essential" per the conditions of the order, and work had to be continued to stay on schedule.
Rumors began circulating on Friday that work is being shut down, as a second member of the construction crew has now tested positive for the COVID-19 strain.
#1 US Gambling Site For 2020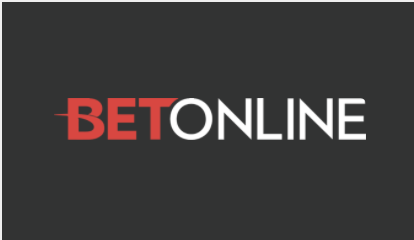 Accept Players From Every US State
Credit Card, Debit & Crypto Deposits
$3,000 New Player Welcome Bonus
Online Casino, Sportsbook & Poker
Advertisement
Some reports indicated that the Raiders and state of Nevada decided to suspend construction work on Friday to keep other workers safe. Tommy White, business manager for Laborers Union Local 872 refuted those reports, stating that anyone interested in checking out the progress of the site could watch the live cam.
White also noted that work has not slowed down amidst the pandemic, and completion of the project is expected to take place at some time in July.
Needing To Continue
Governor Sisolak has faced some opposition in allowing construction to continue to operate during the stay-at-home order, but he cited financial reasons for allowing it to continue. The state of Nevada has had over 250,000 people apply for unemployment over the last few weeks, and he didn't want to add construction workers to that list.
Despite being allowed to operate, construction on the MGM Sphere at the Venetian has stopped as well as other major projects from around the state.
Even if construction is currently still underway on Allegiant Stadium, there is a chance that it can be suspended at any time. Governor Sisolak is currently reviewing data every day, and the NFL could also step in and shut down construction.
If there is a delay in the progress of the stadium, the Raiders and the NFL could be looking for other options.
The Las Vegas Raiders have started to explore some other options to have a backup plan in place. Playing games at Sam Boyd Stadium in Las Vegas is one option if Allegiant Stadium is not complete.
Sam Boyd Stadium is the college home to UNLV. The Raiders have also looked at playing a season in either San Antonio or El Paso, Texas, if their new stadium is not ready in time. This would be a one-year deal, with games taking place in Las Vegas in 2021.
One place that is not an option for the 2020 season is Oakland. The NFL has informed the city that the Raiders have turned down an invitation to play another season in their former home.
The NFL Draft was set to take place in Las Vegas later this month, but the league canceled the event. The NFL has promised the city that they will host a future draft, which could come as early as 2022.
The league is also hoping to bring a Super Bowl to Las Vegas in the very near future, with the game taking place at Allegiant Stadium. As of Saturday morning, there have been over 2,600 confirmed cases of coronavirus in the state of Nevada.
Related Articles