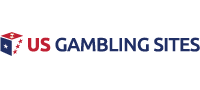 Aristocrat Technologies Launches New Buffalo Bar Slot Gaming Experience in Vegas
In today's casino industry, software developers are constantly trying to upgrade their offerings to peak player interest. Developers look to add skill to their gaming options as well as create new installations so that operators can offer quality gaming options for their members. In Las Vegas, top-rated software developer Aristocrat Technologies has announced the addition of something new at the Rampart Casino, titled Buffalo Bar.
The new option takes advantage of Aristocrat's popular slot brand and the company would like to offer the experience in other casinos of the state along with offering it via other venues across the nation. At the Rampart Casino, a sportsbook area was changed to a slot machine sector, with over 60 Buffalo-branded games.
In the 1,095 square foot space, players will have access to many quality games by Aristocrat. The space includes a Winner's World Multi-Game bar top, which is a new option for gamers. The bar includes Buffalo slot games and keno. Titles included in the mix are Buffalo Stampede, Buffalo Grand and Buffalo Gold.
According to Aristocrat, the Buffalo theme got to a point where the brand was large and diverse, with a sizeable base of loyal players. Centralizing the Buffalo games in one space, allows players to come together and enjoy the games in a group.
#1 US Gambling Site For 2020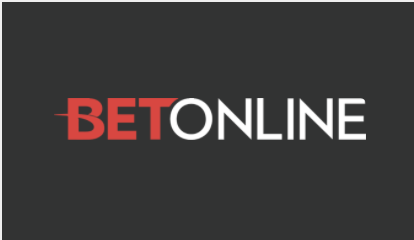 Accept Players From Every US State
Credit Card, Debit & Crypto Deposits
$3,000 New Player Welcome Bonus
Online Casino, Sportsbook & Poker
Advertisement
Aristocrat decided to go with Rampart for the first installation as they consider the facility an amazing customer and a perfect partner who is invested in their brand. The casino was trying to activate the space they had and the two came together to create the Buffalo Bar concept.
Since the concept has been made public, the software developer has announced that other facilities are interested in launching the option. According to Rampart Vice President of Slot Operations, Lorie Foerschler, the brand of Buffalo games are one of the most popular options at the casino. The casino saw the bar top option of Aristocrat as an opportunity they could not pass up.
Successful Opening
On opening night of the Buffalo Bar, the casino saw over 2,000 of their invited casino players visiting the new section. Players were provided with promotional items involving the Buffalo brand as well as t-shirts and champagne.
The Buffalo branded games are popular in part due to their varying experiences. There are wide-area progressive jackpots as well as participation games, among others. The Buffalo recently celebrated a decade in operation and to celebrate, provided yet another new game, the Buffalo Diamond. This progressive has already seen an over $1 million payout.
At the Rampart, the casino has an Asian themed gaming section and they are considering a new section for the second quarter. The grouped areas are doing well but no details have been provided as to what the new section will offer.
Meeting Player Demand
The goal of every casino is to meet player demand. At the Rampart, players have taken to the Buffalo brand, so it makes sense to offer a branded section with those types of games. Other casinos are looking for new ways to bring gaming into a new realm, offering players something exciting and interesting.
More interactive areas and skill gaming options are launching so players have access to something they have never seen before. It will be interesting to see if Aristocrat is able to utilize this new Buffalo Bar concept and just how many casinos decide to launch the option.
Related Articles