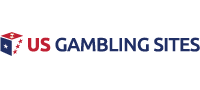 Atlanta Braves at St. Louis Cardinals: National League Division Series Game 3 Betting Pick
I'm not going to lie. The Cardinals continue to impress me at every point this season. In a division that featured the Chicago Cubs, who on paper have a terrific roster, the Milwaukee Brewers with Christian Yelich, and a talented young Cincinnati Reds squad, the Cardinals were an afterthought. Yet, here they are. They won the NL Central and have already won a division series game on the road against the Atlanta Braves. Atlanta tied the series up on Friday, but even still, Jack Flaherty pitched seven brilliant innings.
The series now shifts to St. Louis for the next two games, and the Cards now hold home-field advantage. They win these two games at Busch Stadium, where they had the third-best home record this season, and they're off to the National League Championship Series.
Probable Pitchers
The Braves will send former first-round pick Mike Soroka to the mound for what will be the first playoff start of his career. The righty had a terrific season in what was his first full year in the majors. He finished with a 13-4 record and a 2.68 ERA.
If it wasn't for Pete Alonso of the Mets, Soroka would run away with the NL Rookie of the Year award. But just as impressive is the fact that he'll most likely finish in the Top 10 of the NL Cy Young voting as well as the Top 5 in the ROY voting.
#1 US Gambling Site For 2020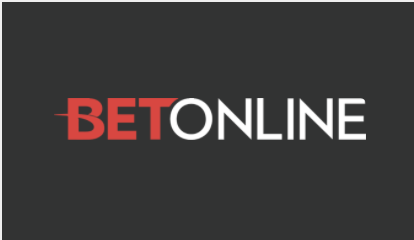 Accept Players From Every US State
Credit Card, Debit & Crypto Deposits
$3,000 New Player Welcome Bonus
Online Casino, Sportsbook & Poker
Advertisement
Soroka is coming into this game a little cold, however, posting his worst ERA of any month in September at 4.00. Even still, he went 3-1 and pitched terrific in all five starts. Soroka has faced the Cardinals once already this season in a game where he got a no-decision after six innings of one-run ball.
Maybe the most impressive thing about Soroka's rookie season was how incredible he was pitching on the road. Just to quickly describe to you how good he was on the road, in his 16 starts away from Atlanta, Soroka posted the lowest road ERA of ANY pitcher since Roger Clemens in 2005. In 14 of his 16 road starts, he allowed two runs or less, leading to a 1.88 road ERA.
For the Cardinals, veteran Adam Wainwright will make his 32nd start in what has turned out to be yet another good season for the 38-year-old. Wainwright posted his highest win total in five years with 14 victories and had a respectable 4.19 ERA. Wainwright had a barnburner of a September, winning five games and posting a sub-3 earned run average.
To further dampen the spirits of Braves fans, Wainwright is just as good at home is Soroka is on the road. He finished this season with a 2.56 ERA at Busch Stadium and is even better in the playoffs. This will be his 25th postseason game, with this being his 13th start. His career home ERA in the playoffs? 1.72. Money.
Batter To Watch
Coming into Game 1, I had Ronald Acuna as the "batter to watch." That hasn't changed, other than the fact that he still is living up to the hype. In the first game of the series, he had three hits, including a ninth-inning home run that almost helped bring the Braves back from a four-run deficit. In the second game of the series, he had a double, making him 4-for-8 this series with a walk thrown in there. Wainwright will have to tread these waters carefully on Sunday.
The Pick
This game is so interesting due to the starting pitching. Soroka is one of the best pitchers on the planet when on the road, and Wainwright is historically one of the best pitchers at home. I think the St. Louis crowd will be rocking, and if this turns into a pitcher's duel, I think that benefits the Cardinals. Take St. Louis in Game 3.
Related Articles