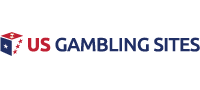 Bellagio and MGM Grand Las Vegas for Sale?
Bloomberg recently reported that two of the most popular venues in Las Vegas might be up for sale very soon, which is something that particularly affected the poker industry. Poker players from all over the world now wonder where they would be able to play the Main Event of the 2020 World Series Of Poker.
The final event of the 2019 World Series of Poker took place in the legendary Rio Conference Center, but that might be the last one we ever see there as the venue might be up for sale. In other words, the most popular poker tournament in the world might have to look for a new home if the two casinos are sold.
If you believed that the World Series of Poker would take place in either the MGM Grand or Bellagio, you might not live up to see that happen next year.
The Buyer
The company that is interested in buying the two venues is called Blackstone Group Incorporated, and their play, for now, is to purchase MGM Grand and lease it back to MGM resorts. That way, MGM would be able to continue with the poker-related activities in the venue.
#1 US Gambling Site For 2020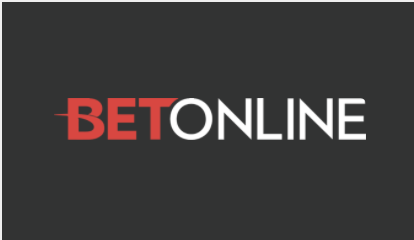 Accept Players From Every US State
Credit Card, Debit & Crypto Deposits
$3,000 New Player Welcome Bonus
Online Casino, Sportsbook & Poker
Advertisement
At this moment, Bellagio is not formally mentioned anywhere, but it is believed that the venue is also a part of the purchase.
MGM is a huge company, and they have properties all over the world, with substantial portfolios in the US and China. The visitors of Las Vegas might think that facilities of this city are made to last forever, but in the business game, every property can be bought and sold if there's good money.
Why would that really affect the poker players? Well, one of the main things about Rio is that it has the largest parking capacity in Las Vegas, so any other option in the city is not really suitable. If you ever attended a WSOP event, you know that things can get pretty crowded.
By crowded, we mean really crowded, with hundreds of cars all over the place. So, if they are not able to attend a WSOP in that venue next year, they might run out of options, and it would be very difficult to find a suitable alternative.
There are many questions that pop up when it comes to selling these legendary venues, and Las Vegas lovers demand to know the answers as soon as possible. The reason why there's so much fuss about these venues being sold is that they are very related to the history of Las Vegas.
People associate Bellagio and MGM as the primary venues in the city as they hold some sentimental value to their hearts, and nobody wants them to change the way they look or operate.
Other Markets
The reason why MGM is likely to sell these two venues is that there are many other lucrative markets opening, especially in the Far East. China has been very active with Macau growing every year and threatening to overtake Las Vegas when it comes to revenue and other stats.
Moreover, Japan is aiming to open three integrated resorts, and the Japanese gambling market is predicted to be huge. All casino operators are aiming to grab the slice of that pie, and there are still many things to consider and many actions to take in order to expand further east, even if that means selling some of the iconic venues in Las Vegas.
The Blackstone Group is a serious corporation, and they have already purchased several venues in the city. The group paid $1.7 billion to acquire the Cosmopolitan back in 2014, and they also own Spanish Cirsa Gaming Corporation. The next big step is to buy the two iconic venues, and it seems like a rather possible scenario.
Related Articles