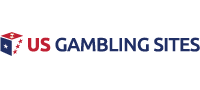 Betting Events In 2020? Here's What You Should Pay Attention To
Gambling is getting more popular, and almost every form of it is available nowadays in the US. One of the forms that really attracted a lot of attention lately is sports betting.
With 20-plus states legalizing this type of entertainment, America is on the way to popularize this type of wagering even more, making it as popular as casino games.
It's only natural to assume that more people would be into sports betting in 2020, as additional states are going to give the green light for legalizing it. Therefore, this article is going to take a look at some of the most popular sports events that are definitely going to be interesting to those who like to place bets and love sports.
Summer Olympics
The Summer Olympics is a sports bettors' heaven. With so many exciting sports and hundreds of competitions happening in a relatively short time, those who like to bet will have an opportunity to test their skills and luck in sports they never tried before.
#1 US Gambling Site For 2020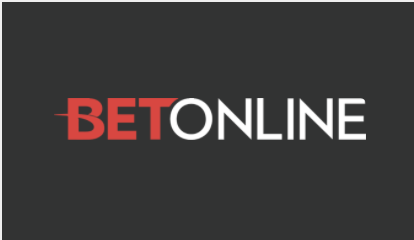 Accept Players From Every US State
Credit Card, Debit & Crypto Deposits
$3,000 New Player Welcome Bonus
Online Casino, Sportsbook & Poker
Advertisement
The event will last for two weeks, starting on July 24 and ending on Aug. 9. This is the time when all sports fans will be focused on Tokyo, Japan, which will host the Summer Olympics for the second time.
Bettors will be able to bet on 50 different disciplines that are part of 33 different sports that are all accepted by the Olympic Committee.
Euro 2020
Although the US considers the Super Bowl to be the most important sports event in the world — it isn't. In fact, many would argue that the Olympics isn't the right answer. It's the World Cup.
Soccer has been growing in popularity lately, as more Americans start to watch it and actively follow it.
The second-most popular soccer competition is the European Football Championship. "Football" plays a very important role in Europe, and some of the best soccer nations are actually from the Old Continent.
It's definitely going to be an exciting tournament, with some of the best players in the world representing their nations. If you're into soccer, betting on Euro 2020 is something you should consider checking out.
NBA Finals
There's nothing we can say about the NBA Finals that you already don't know. If you're into basketball, this is definitely a sports holiday season for you.
Moreover, this is usually the time of the year when NBA bets skyrocket. At this point, it's fairly difficult to say which teams are going to make it to the finals, but the Los Angeles Lakers and Milwaukee Bucks are at the top of their respective conferences currently.
The first game of the Finals will begin on June 4, and the champion will be known no later than June 21. Last year, the Toronto Raptors were the ones to take the title, with Kawhi Leonard winning the MVP title for the Finals.
However, it seems that Giannis Antetokounmpo and his squad are really determined to be the ones to win in the 2019-20 season.
Super Bowl LIV
Super Bowl LIV is just around the corner, as the San Francisco 49ers will face the Kansas City Chiefs in what is expected to be a very exciting game. Football is overall the most popular sport among sports betting fans, meaning the Super Bowl is probably going to attract millions of bettors all over the US to test their skills and luck in trying to predict the result.
What's interesting about this event is that sportsbooks all over the US offer more than 100 prop bets that bettors can analyze and have fun trying to predict whether those will come true or not during the game.
Related Articles