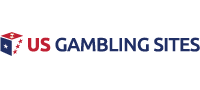 Boston Celtics at Sacramento Kings Betting Preview
The Boston Celtics have had a miserable last few weeks, and things won't get any easier for them this week. A tough game against the Golden State Warriors on Tuesday night will be followed up by this game against the Sacramento Kings on Wednesday. The Kings are playing with a ton of confidence right now, and look like a team that is determined to make it to the NBA Playoffs. Boston is a lock for the playoffs in the Eastern Conference, but they are limping down the stretch.
The Celtics were supposed to be the team to beat in the Eastern Conference this season, but things haven't gone well of late. Boston has dropped five of their last six games entering Tuesday, and their record has fallen to just 38-26. The Celtics find themselves in the fifth spot in the East and are headed the wrong direction. Sacramento is a year or two ahead of schedule, but find themselves just outside of the playoff field in the Western Conference. The Kings come into this game with a record of 32-31. Sacramento is a one-point favorite over Boston on Wednesday night.
Celtics Still Hoping For Better Hayward
The Boston Celtics continue to wait for Gordon Hayward to return to his old form, but Hayward and the team are running out of time. The former Utah Jazz star is averaging just 10.7 points per game despite playing close to 26 minutes per night. Head coach Brad Stevens needs to decide quickly if playing a younger player will give his team a better chance to win. The Celtics have struggled to score of late, and are putting up 112.0 points per night, which is just below league average. The Celtics have plenty of pieces, but some of them aren't seeing enough action.
All-Star point guard Kyrie Irving was supposed to be the clear leader for this team, but it doesn't look like he is cut out for the job. Irving is still averaging a team-high 23.4 points and 6.9 assists per game this season but has created a lot of off-court issues and drama for the Celtics. Forward Jayson Tatum continues to improve for Boston and has chipped in with 16.1 points and 6.3 rebounds per game. Someone is going to have to step up and lead if the Celtics are going to get back on track.
#1 US Gambling Site For 2021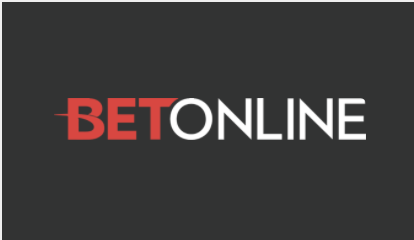 Accept Players From Every US State
Credit Card, Debit & Crypto Deposits
$3,000 New Player Welcome Bonus
Online Casino, Sportsbook & Poker
Advertisement
Kings Getting Terrific Play From Guards
The Sacramento Kings have one of the youngest backcourts in the NBA this season, but they also have one of the most talented. Point guard De'Aaron Fox and shooting guard Buddy Hield have carried the Kings on offense all season long, and look like future stars in the league. Fox is pouring in 17.2 points and dishing out 7.2 assists per game this season for the Kings. Buddy Hield is shooting 44 percent from the three-point line and leading the Kings with 21.0 points per game.
One of the biggest issues holding the Kings back this season has been the play of their defense. Sacramento is allowing 115.1 points per game, which is one of the worst marks in the NBA. You can expect the Kings to get better on that end of the floor as their players get older, but it's a major issue this season. Fortunately, the Kings aren't playing a great offensive team in this game.
Sacramento Continues To Win Games
There is no doubt that the Boston Celtics can get this thing turned around eventually, but don't expect it to happen on this road trip. Playing for the second straight night will be an issue, and the Kings have been very good at home. Sacramento needs to win this game, and they will get the job done. Bet the Sacramento Kings -1.0 over the Boston Celtics.
Related Articles