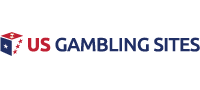 Boston Celtics vs. Toronto Raptors Game 5 Betting Preview
The Boston Celtics and Toronto Raptors appear to be evenly matched on paper, and it has played out that way on the court as well. These two teams are competing for a spot in the Eastern Conference Finals, and this series has been extremely tight.
Boston won the first two games of the series, but the Raptors have responded with two straight wins. The teams will now meet up for a pivotal Game 5 on Monday night, and one team will be just one win away from the series victory.
This series has been extremely low-scoring, and these are two of the best defenses in the NBA. Look for the same type of game to play out in this one, and it could be another game that comes down to the wire.
FanDuel Sportsbook has the Boston Celtics as 1.0-point favorites over the Toronto Raptors in this game.

Looking for somewhere to play online? Bet Online accepts all US players and offers a $1000 real money signup bonus for casino, sports betting and poker.
Stars Showing Up For Raptors
The Toronto Raptors are trying to defend their NBA title, but they are doing it without last year's Finals MVP, Kawhi Leonard. Toronto has had to have players step up this season, most notably Kyle Lowry and Pascal Siakam.
Siakam had 23 points and 11 rebounds in the Game 4 win, while Lowry chipped in with 22 points and 11 rebounds. If these two players play well again in Game 5, then the Raptors might win their third straight game.
Toronto was able to win Game 4 despite shooting less than 40 percent from the field, and that will need to be fixed in this game. The Raptors must make shots, especially their role players off of the bench.
The Raptors allowed just 106.5 points per game this season, and their defense has been better in this series. Toronto will have to grind it out once again and hope that their other players can provide some scoring.
Celtics Need More Offense
The Boston Celtics were able to get just enough offense in the first two games of this series, but that hasn't been the case of late. Scoring only 93 points won't win very many NBA games, and Boston has to shoot the ball better.
Boston went just 7-35 from the three-point line in the Game 4 loss, but this team is capable of shooting the ball well. Kemba Walker and Marcus Smart combined for just 17 shot attempts in the loss, and they have to be more aggressive in this game.
Jayson Tatum and Jaylen Brown continue to carry the load for the Celtics on offense, and Tatum led the way with 24 points in Game 4. Tatum and Brown are a tough matchup for the Toronto Raptors, and they will need to get in the paint on Monday night.
Boston has been great on the defensive end of the floor throughout the playoffs, and they should put together a similar performance in this game.
Boston Wins Pivotal Game 5
Boston blew a great chance to go up 3-0 in Game 3, and that Raptors used that momentum to pull away late in Game 4. The Celtics have looked like the better team throughout the series, but the Raptors simply know how to win.
The problem for the Raptors is that they sometimes struggle to score, and that's going to bite them again in this game. Toronto will continue to play smart and defend, but they don't have the offense to win this game.
The Boston Celtics have some young stars on their roster, and they will find a way to get a victory in Game 5. Bet the Boston Celtics -1.0 over the Toronto Raptors in this game.
Related US Gambling Articles: