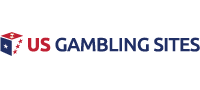 Boston Red Sox at Tampa Bay Rays Betting Preview
Tuesday night features an AL East showdown as the Boston Red Sox (3-7) travel to Tropicana Field to take on the Tampa Bay Rays (4-6). It has been a bit of a rough start to the season for both of these teams, but both are optimistic that a reversal of fortunes is possible. After an off day for both clubs on Monday, the two teams will pick up brief two-game series on Tuesday.
For the Red Sox, they come into this one having been swept by the New York Yankees over the weekend. Things just aren't going well on both sides of the plate for the Red Sox as they were outscored 19-10 in the three-game series. They will look to regroup as they head to Tampa Bay. 
For the Rays, it has been a rough last week. After starting the season 4-1, they have now lost five in a row. That bad stretch included losing a three-game series against the Baltimore Orioles, who may have suggested could be the worst in MLB. Like the Red Sox, the Rays are hoping that the day off Monday will do them some good.
The pitching matchup for this one features Nathan Eovaldi (1-0, 2.45 ERA) taking the mound for the Red Sox against the Rays' Charlie Morton (0-1, 8.00 ERA). First pitch for this one is scheduled for 6:40 pm ET.

Looking for somewhere to play online? Bet Online accepts all US players and offers a $1000 real money signup bonus for casino, sports betting and poker.
According to FanDuel, the money line comes in with the Red Sox at +134, while the Tampa Bay Rays sit at -154. The over/under for total runs scored sits at 8.5. 
Red Sox Hope Eovaldi Continues To Pitch Like An Ace
With the worst starting pitching ERA in the majors, the lone bright spot in the Red Sox rotation has been Nathan Eovaldi. To date, Eovaldi has made two starts, going 11 innings and has a 2.45 ERA, 1.36 WHIP, and has struck out 8 in that time. He will look for another quality outing against the Rays Tuesday.
On the offensive side, star shortstop Xander Bogaerts has been solid. In 33 at-bats, he is hitting .333/.371/.667 with three home runs, nine runs batted in, and five runs scored.
Aside from Bogaerts, though, some of the other Red Sox stars have been struggling. For the Red Sox to turn around the rough start to the season, they will need J.D. Martinez (.222 avg, no home runs), Rafael Devers (.211 avg., one home run), and Andrew Benintendi (.083 avg, no home runs) to be better.
Like Red Sox, Rays Looking For Turnaround
While some people were skeptical about how the Red Sox would do this season, many tabbed the Tampa Bay Rays as contenders not only for the AL East but also for the World Series. With a rough last week, though, the Rays are going to need to find a way to turn it around if they are going to catch the red hot Yankees.
On the mound for the Rays will be righty Charlie Morton. To this point, Morton has certainly not pitched like the ace he has been over the last few years.
In two starts, he has only gone nine innings and has an 8.00 ERA and 1.67 WHIP. In those nine innings, he has given up 13 hits and two homers while walking 11.
Offensively, the Rays need to get it going, too. Their best hitter early in the season has been shortstop Willy Adames. In 27 at-bats, he has nine hits (4 doubles) with two runs batted in and six runs scored.  
Aside from that, the only other hitter who has had much success is Brandon Lowe, who is 10 for 35 with two home runs, eight runs batted in, and six runs scored. Again, the Rays have the talent to turn it around, but in a shortened season, they need to do it quickly.
Taking The Red Sox And The Favorable Moneyline
I certainly can't say that I love the Red Sox against anyone at this point, but as poorly as the Red Sox has played, the Rays have been equally as bad. Charlie Morton has pitched poorly while Nathan Eovaldi has been solid thus far.  
I wouldn't blame you if you took the Rays in this one, but I think the money line at +138 is favorable enough to make this a good bet.
Related US Gambling Articles: