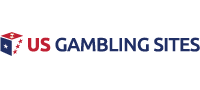 Boyd Gaming Announces Closures Could Be Extended
Boyd Gaming made an announcement Wednesday, stating that they believe that the shutdown of their casinos will last much longer than expected. The announcement was made to keep their investors and customers informed, but they are the first company in the gaming industry to make such an announcement.
Others are expected to follow suit in the coming days, although nothing has been made official.
As of Wednesday, 98 percent of all casinos in the United States were shut down due to the coronavirus pandemic. Closures are for different lengths of time depending on what part of the country they operate, but most are through the first week of April.
Boyd Gaming is telling its investors that they expect their casinos to stay shut through mid-April at the earliest.

Looking for somewhere to play online? Bet Online accepts all US players and offers a $1000 real money signup bonus for casino, sports betting and poker.
Boyd Gaming has casinos in major markets all over the United States, and they have already seen some of their closures be extended. In Illinois, casinos are now closed through April 7, after initially being shut down through the end of March.
The Par-A-Dice Casino in East Peoria, Ill., is one of the biggest casinos in that state. The Par-A-Dice Casino was shut down on March 15.
Boyd Gaming has a strong presence in Las Vegas as well, and its initial closure was one of the most progressive in the industry. All nonessential business in the state of Nevada was shut down for 30 days, per an order from Governor Steve Sisolak.
All Boyd Gaming properties had changed business practices or had shut their doors prior to the announcement by the Governor. It is unclear if Boyd Gaming is expecting the closures in Las Vegas to extend past those 30 days.
Boyd also has a strong presence in Indiana, Ohio, and Pennsylvania, and those are other locations that are expected to have extended closures. The Valley Forge Casino in Pennsylvania was initially forced to shut down from March 13-27, but there is now no timetable for the casino to open back up.
Indiana and Ohio are hoping to reopen businesses on April 6, but that seems unlikely.
Boyd Also Suspending Paying Dividend
Boyd Gaming is not just suspending operations at casinos throughout the country, but they recently announced that they are suspending paying dividends as well. Financial experts had predicted that casino companies would likely suspend dividends, but Boyd Gaming is one of the first to make the announcement official.
The move is made to save the company money in the wake of what will amount to a financial crisis. If Boyd Gaming was to withhold paying dividends for a year, then the company could save close to $22 million.
The company is currently paying 28 cents a share, and there are over 78 million shares of the company.
Boyd Gaming currently has one of the best dividend rates in the casino industry. Payout rates have gone up close to 40 percent since the company started paying out quarterly dividends in 2017.
While this doesn't signal that the company is headed for bankruptcy, it does show just how desperate times have gotten in the gaming industry.
The company also announced that they are going to cancel their 2020 financial guidance in the wake of the coronavirus pandemic. There is just too much unknown surrounding the outbreak of the disease, and the company has no idea when they will be able to resume normal operations.
Boyd Gaming might be the first company to make this announcement, but other major gaming companies will likely follow suit in the coming days.
Related US Gambling Articles: