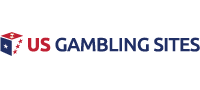 Carroll Says One Team Interested In Kaepernick, Regrets Not Signing QB
While addressing reporters via video conference Thursday, Seahawks head coach Pete Carroll delivered insight into Colin Kaepernick's recent experience in the NFL.
Kaepernick's lack of an NFL contract has surged back to the forefront of the professional sports consciousness in light of recent social injustice protests. The NFL released a statement through commissioner Roger Goodell, noting their error in not listening to players sooner, which once again sparked conversations regarding Kaepernick.
Of everything Carroll revealed during the video conference, two points stuck out above the rest.
First, Carroll regrets not having signed Kaepernick in 2017. After beginning his peaceful protest of police brutality and social injustice by not standing during the national anthem in 2016, Kaepernick opted out of his contract with the 49ers in 2017.

Looking for somewhere to play online? Bet Online accepts all US players and offers a $1000 real money signup bonus for casino, sports betting and poker.
The Seahawks brought Kaepernick in for a visit that offseason but decided the quarterback wouldn't be a fit. Carroll saw Kaepernick as an NFL starter and didn't want to spark any imbalance in his locker room with Russell Wilson also on the roster.
"The reason it wasn't the right fit is because I held him in such high regard I didn't see him as a backup quarterback, and I didn't want to put him in that situation with Russ," Carroll said. "It just didn't feel like it would fit right. That's the way I felt about it. So I just wish it would happen, and I wish we would have been a part of it when the time was available then."
There's Current Interest In Kaepernick, Carroll Says
Amid his expression of regret regarding the Seahawks' decision to pass on Kaepernick in 2017, Carroll dismissed the idea that the team canceled a second meeting with the QB because they weren't sure whether or not he planned to continue kneeling during the national anthem.
Yet the most pertinent point Carroll made about Kaepernick came when he revealed that he received a call earlier in the day from an NFL team asking about Kaepernick. That call left Carroll with the impression that at least one team is currently interested in the quarterback.
However, Carroll wouldn't disclose who the call came from or which team might be considering bringing Kaepernick in.
At this point, the circumstances on the Seahawks roster remain similar to 2017. Wilson remains one of the best quarterbacks in football, and the team also recently re-signed Geno Smith as a backup.
The uncertainty regarding Kaepernick's role should any return occur makes it even more difficult to predict a landing spot. However, there seems to be a growing likelihood that Kaepernick will once again have a home in the NFL soon.
Kaepernick On NFL Roster By Week 1? What the Odds Say
In general, the NFL feels like it's once again open to welcoming Kaepernick onto a roster. However, the start of the 2020 season is right around the corner, and there doesn't appear to be an obvious candidate to sign the QB at this time.
At this point, the odds don't favor Kaepernick starting the season on a roster. At sportsbooks offering odds on Kaepernick, a bet on whether or not the QB will be on an NFL roster for Week 1 of the 2020 season heavily favors a "no" bet with odds of -900, compared to the +500 odds that accompany a bet on "yes."
That gamble can be extended to projecting which team Kaepernick will be on at the start of the season.
Once again, a bet that Kaepernick won't be on an active roster is the heavy favorite with odds of -900. If Kaepernick is on a Week 1 NFL roster, the Vikings are the leading contender with odds of +950.
After Minnesota, +1800 Baltimore is the closest team.
Related US Gambling Articles: