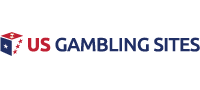 Casino In Southern Indiana To Become Land-Based
A casino located on the riverboat that is decades old and located in southern Indiana will now move to the land of this state and into a beautiful casino complex. The popular Horseshoe Southern Indiana Casino, which is located in a riverboat, has welcomed many guests and players from all over the US, but its time on the river has come to an end.
The casino will close its doors on Dec. 12 and officially move into a land-based property that cost $90 million to be built. The new land-based venue will lay on 110,000 square feet and will be located in Harrison County.
The riverboat casino that is about to leave its former address of residence is not just any casino. It is actually the largest riverboat gambling house in the United States and has been active for more than two decades, with thousands of players visiting it.
The casino was opened back in 1998 and was named The Glory of Rome. Moored in the Ohio River near the Elizabeth town, this property will soon shut down its doors only to reopen them elsewhere.
#1 US Gambling Site For 2020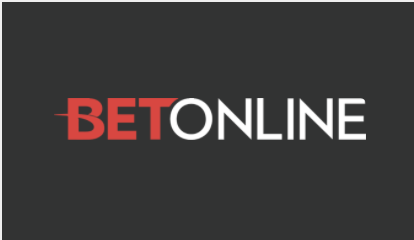 Accept Players From Every US State
Credit Card, Debit & Crypto Deposits
$3,000 New Player Welcome Bonus
Online Casino, Sportsbook & Poker
Advertisement
Although this piece of news seems sudden, it is actually not that new, as the casino was given the green light to move to land back in 2015. The lawmakers of Indiana decided that it was safe for the riverboat casino to change its place of residence, but the entire process of building its land-based home took some time to complete.
Apart from being moved to land, the casino is also being rebranded as Caesars Southern Indiana, as the casino operating giant has purchased the property and will run it from now on.
What Are Riverboat Casinos?
New generations who are already accustomed to playing casino games on the web probably did not have a lot of opportunities to play casino games in a riverboat casino. This type of gambling house goes way back, as some of the first riverboat casinos appeared inside paddlewheel riverboats that were sailing on the Mississippi River.
There are several reasons why they were set on the boat. First of all, there was a tradition of gambling activities taking place on boats for a long time before casinos were regulated, and many people were simply used to the idea that one needs to go to a riverboat to play card games.
However, the other reason was that many casinos were legally not allowed on land, and boats weren't technically on the land. Therefore, many lawmakers actually allowed for casinos to open up on riverboats. Some of them even took it one step further and allowed gambling activities to take place only if the ship was sailing.
However, the era of riverboat casinos in the US is definitely fading away. Nowadays, many US states allow land-based gambling, which is currently thriving in America.
There are, of course, still a couple of casinos on the river, and they are operating pretty well at the moment. However, the number of riverboat casinos compared to the land-based ones is much smaller.
Nowadays, we have a completely new way to play casino games, and that's via online casinos. They are also technically not on land (but up in the cloud), and their popularity is rapidly increasing worldwide.
If riverboat casinos represent the past of the gambling industry, online casinos definitely represent the future with their state-of-the-art innovations that push the experience one step beyond.
However, land-based casinos in the US are still the most popular type of casinos, especially the ones located in Las Vegas, the Entertainment Capital of the World.
Related Articles