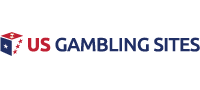 Casino Layoffs Continue in Louisiana Amidst Coronavirus Outbreak
When the coronavirus began in China, it didn't seem like a big deal in the United States. It was not until the NBA decided to shut down their season that people in the states really began to take notice. It was not long after that businesses including casinos were shut down as the nation tried to slow the spread of the virus. While some states are starting to get back to work, the virus still remains a problem. The aftermath for casinos includes how to reopen, if all venues should reopen, at what capacity and how many workers to bring back.
In states like Louisiana, the layoffs continue as casinos try to grapple with the changed environment. Just this week it was announced that almost 1,150 employees at casinos in the state will be laid off as economic issues continue.
Major Layoffs Coming in August
The L'Auberge Hotel and Casino of Baton Rouge is expecting to lay off around 161 employees next month. The L'Auberge Lake Charles venue will be laying off around 441 employees. Notices were filed by the casinos operator, Penn National Gaming, with the Louisiana Workforce Commission.
The company will be laying off even more employees with their Boomtown Casino. The facility is expected to layoff 200 employees by August 15. The Margaritaville Resort Casino is going to lay off almost 350 people, adding to the list of total layoffs.

Looking for somewhere to play online? Bet Online accepts all US players and offers a $1000 real money signup bonus for casino, sports betting and poker.
Casinos in Louisiana closed in March in an attempt to keep the virus from spreading. The restrictions in the state were relaxed in May and casinos were allowed to get back to work, but at a reduced capacity. The venues also had to meet certain requirements and implement safety measures to protect employees and guests.
Eric Schippers, the senior vice president of public affairs and government relations for Penn National Gaming, state that even though the casinos are back to work, the volume of business has been impacted greatly.
Schippers pointed out that the properties were opened on a limited basis with social distancing requirements. The uncertain volume of business means the properties will not be able to resume operations as normal for quite some time. The result of course is the job loss.
With the layoffs in August, the state will have lost over 4,000 casino employee positions since March.
Reduced Business
Across the United States, individual states with casinos have mandates in place as to how many players can enter each venue. In Nevada, the capacity is 50% while Detroit, Michigan is set at a low 15%. Each state set their own requirements based on venue size in the hopes of offering services again but with a much smaller crowd.
In New Jersey, the state has taken a tougher stance than most and will not offer indoor dining or drinks. This was a blow to the industry as they started to prepare for reopening. The Borgata has pushed their reopening until they are able to offer indoor dining. They do not feel they can offer the best experience to players without such amenities.
Related US Gambling Articles: