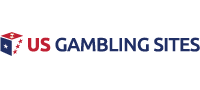 Casino Profit Drops in Q2 2019 for Atlantic City
Casino profits have dropped significantly in Q2 2019 for casinos located in Atlantic City, according to regulators of gaming in the state. The entire industry experienced a drop of 6.8% when compared to the same period of 2018, as stated on figures which the Division of Gaming Enforcement released earlier this week.
According to the official report, the nine casinos which are located in Atlantic City saw a total of $159.3 million in profit, which is almost $11.5 million less compared to the same period last year. To make matters worse, in 2018, only seven casinos were operational in Q2. The area was recording double-digit increase for the prior period, but the streak ended in July. None of the casinos except for Borgata managed to make a profit in the second quarter. Borgata did a decent job of making a 4.7% profit increase.
The fact that there are losses in the Atlantic City signals that the market of this area did not grow, despite the fact that new casinos were opened. The two newest additions to the selection of casino resorts in the area are Hard Rock Hotel & Casino Atlantic City and Ocean Casino Resort. Both of them opened their doors in June 2018, by the end of the second quarter.
The widely accepted profitability measure in the AC casino industry has remained gross operating profit.
#1 US Gambling Site For 2020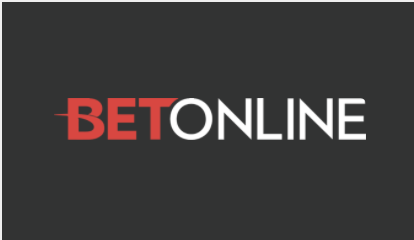 Accept Players From Every US State
Credit Card, Debit & Crypto Deposits
$3,000 New Player Welcome Bonus
Online Casino, Sportsbook & Poker
Advertisement
According to James Plousis, Casino Control Commission Chairman, net revenue was up 18.2% for the quarter. Net revenue is gaming revenue but with a couple of things excluded, such as promotional allowances, room, food, beverage, and nongaming revenues.
Plousis stated that the market was still in the process of adjusting to the new competition levels in the second quarter. He added in a statement that the next quarter would be a perfect opportunity to make a year-on-year comparison with both Q3 2018 and Q3 2019 having nine casinos in total.
The first half of 2019 showed that gross operating profits dropped by 16.8% in AC when compared to the first six months of 2018. According to reports from 2018, profits from January to June were $294.5 million. However, the same period in 2019 displayed total profits of $245 million.
One of the casinos that received a lot of attention is the Hard Rock casino. The facility was a renovated Trump Taj Mahal Casino Resort, and the new owner reported a total of $11.3 million for Q2 2019 and $5.1 million for Q1 2019.
Joe Lupo, Hard Rock AC Property President, stated that he and his company were very pleased with the "continued success and increased profitability." Lupo added that the operating profits of the Q2 showed that monthly reported top-line growth of revenue failed to generate an identical increase when it came to operating profits.
Another new casino was Ocean Casino which opened instead of Revel Casino Hotel. The casino continued to struggle to remain competitive in AC, losing almost $23 million in just over half a year. Luxor Capital Group, which is a hedge fund from New York, bought the casino in February to make things a bit better. Ocean reported a total of $1.2 million in losses for Q2 and $12.75 million for the year.
Chief Marketing Officer and Senior Vice President of the casino, Mike Donovan, added that he was pleased with the reports. He added that the results would have been even better if it hadn't been for a couple of huge table game-winners in the previous period.
Related Articles