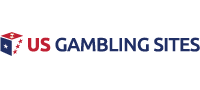 Colorado Rockies at San Francisco Giants Betting Preview
A postseason atmosphere exists in San Francisco as both the Rockies and Giants play for a possible wildcard spot in their third game of a four-game set.
Rockies Holding on to Hope in a Season of Disappointment
Colorado is still technically in the running for the playoffs. They sit three games back of the National League's final wildcard spot with five games left to play. The problem is that there are currently five teams in a better position than Colorado to fill those two spots, and a lot of unlikely scenarios would have to playout for the Rockies to sneak in.
The only scenario Colorado controls is winning, which has been in short supply recently. The Rockies are just 4-14 since they won two of three games at Los Angeles.
Giants In Control of Their Destiny
Things are much better in the other clubhouse, with the Giants locked in a three-way tie for those two wildcard spots as they enter Wednesday play. But since the other two teams – Cincinnati and Milwaukee – play each other on Wednesday, a San Francisco win over Colorado guarantees the Giants will be ahead of at least one of them with five games left to play.

Looking for somewhere to play online? Bet Online accepts all US players and offers a $1000 real money signup bonus for casino, sports betting and poker.
These games against Colorado also take on added importance considering San Francisco finishes up the season with four games against the tough San Diego Padres. The Padres are already locked into a playoff spot as the second-place team in the National League West.
Ryan Castellani vs. Logan Webb
Pitching for the Rockies is right-handed rookie Ryan Castellani. He set the bar incredibly high with his first career start – four innings of no-hit ball against the Mariners.
He's yet to get close to those heights since, with control being his biggest issue of late. Castellani has walked 13 batters in his last 14 innings of work, including his most recent outing, a 15-6 loss to the Dodgers.
The Giants counter with Logan Webb, who is also in his first full season in the Majors. Webb has faced the Rockies twice this season already – a 4-3 win in August when Webb allowed just one earned run, and a 9-6 loss the opening series of September. In Webb's last time out, he failed to get past the fourth inning, giving up six runs to the Oakland A's.
Game Odds
Rockies +164

Giants -190

Rockies (+1.5) -126

Giants (-1.5) +108
Wednesday's Best Bet
The Giants seem like the obvious bet here, even with Logan Webb on the mound. They have every reason to come out focused, plus Tuesday night's win – a win powered by a pinch-hit home run off the bat of Rockies killer Alex Dickerson – gives them all the momentum. Dickerson is 14-for-29 with six home runs in eight games against Colorado this season.
But as good as Dickerson has been, and as good as the Giants look overall, it is worth noting that on the season, the Rockies still lead the series 5-3. Even after the Rockies were embarrassed by the Giants 23-5, the Rockies rebounded the next day to win against Logan Webb.
Still, this is San Francisco's game. The -190 is a big number to play, but with all that's at stake, there is no chance the Giants come out flat. Betting on the Giants is the smarter play.
And if you want to pump up the payout a bit and play the Giants on the run line, that's also a good play. The last five games in this series have been decided by at least two runs.
Related US Gambling Articles: