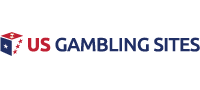 Coronavirus Travel Restrictions Set to Negatively Affect Las Vegas Casinos
Las Vegas is the most popular gambling region in the United States, with millions of people visiting Sin City each year to enjoy the casino gaming, entertainment, dining and more that the city has to offer. Over the past few weeks, it seems that visitor numbers are starting to dwindle in the area, largely in part due to the coronavirus. Having started in China, the US is now being affected and travel restrictions will stop international guests from visiting the casinos, which will negatively affect operators bottom line.
Losses due to the Virus
Several casino companies based in the US have already been affected by the coronavirus due to the shutdown of gaming venues in Macau. Now, the question becomes how will their facilities in Nevada fare? Las Vegas is known to be a hot spot for high rollers from China. With international travel now restricted, the city will see less of such visitors. This will of course hurt the venues due to less spending via casino gaming and hotel stays.
Business analysts say it is too early to predict just how the casino companies like Wynn Resorts, Las Vegas Sands and MGM Resorts will be affected. However, each of these companies have already warned their investors that travel restrictions could affect their properties in Las Vegas in a negative manner.
In an annual report produced by Wynn Resorts on Friday, the company stated that a significant portion of their business in the US relies on premium international customers traveling from the US including mainland China. The company expects that their operations in Las Vegas as well as the Encore Boston Harbor property will be impacted by the virus.
#1 US Gambling Site For 2020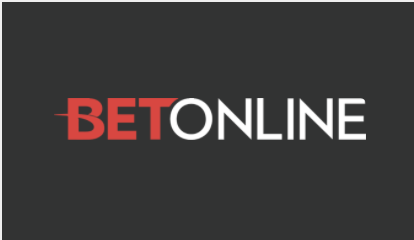 Accept Players From Every US State
Credit Card, Debit & Crypto Deposits
$3,000 New Player Welcome Bonus
Online Casino, Sportsbook & Poker
Advertisement
Events Cancelled
In Las Vegas, the tourism business is huge, with a nice portion of gamblers coming from travelers to various events. So far this month, two events that were to take place have been cancelled due to the coronavirus. A summit for Asian leaders and the Trump administration has been cancelled as well as Google calling off an event. This is a loss of travelers that only adds to the lesser numbers for the region when it comes to visitors.
Operators on the Strip have yet to note an impact from the coronavirus at their properties, but it is expected. The next few days and weeks will begin to show signs as to just how much the region will be impacted.
Wynn Resorts is monitoring the coronavirus and speaking with local health agencies on the progression of the virus. They have taken some action to fight the spread of the disease by installing hand sanitizer dispensers for guests and employees throughout their properties.
As more cases of the coronavirus are announced everyday in the US, traveling far from home seems less likely. Players are not keen on going to public places as well, especially when it requires being in close proximity to others and sharing cards and playing chips.
As confirmed cases continue to roll in, there is also talk of quarantining in some regions and even further travel restrictions. If the restrictions in states get tighter and consumers are not comfortable with traveling, then regions like Las Vegas will be impacted even further.
We shall see in the coming weeks how the virus spreads and just how much the cities like Las Vegas are affected. As it looks now, the virus is only going to continue to spread throughout the nation.
Related Articles