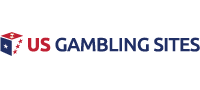 Culinary Union Takes Legal Action Against Casinos due to Covid-19 Protection Failures
Employees in casinos on the Las Vegas Strip do not feel safe working during the coronavirus pandemic. The Culinary Workers Union Local 226 has now filed a lawsuit against three casinos on the Strip as employees allege they were not protected from the virus in the workplace.
The Lawsuit
The union filed a lawsuit that names several entities as defendants. Included on the list are Sadelle's Café at the Bellagio, The Signature at the MGM Grand and Guy Fieri Las Vegas Kitchen and Bar at the Harrah's Casino. The action seeks injunction relief based on hazardous working conditions. The group has provided various situations in which employees did not feel safe within the Strip properties.
The complaint is 29 pages long and it provides situations in which employees tested positive for the virus. The workers who were infected had direct interaction with guests that were not wearing a mask. With staff shortages, employees were forced to perform different roles which allegedly put them in harm's way.
The lawsuit also states that contract tracing efforts were not adequate within the properties and facilities were not immediately shut down after the positive cases emerged.

Looking for somewhere to play online? Bet Online accepts all US players and offers a $1000 real money signup bonus for casino, sports betting and poker.
MGM Resorts responded to the lawsuit stating that nothing is more important to them than the safety of people inside their properties. The operator said they spent months working with experts to create a health and safety plan. They also offered free testing to employees before they reported to work.
They required anyone who is showing symptoms or been exposed to someone who has the virus to be tested as well.
Employees are not only afraid for themselves but also family members. Employees are worried about being infected and bringing the virus home to family members, especially those who are at high risk.
Working for Face Masks
When casinos in Nevada first reopened in early June, face masks were only required for employees. Just about two weeks later, the governor decided to walk back his tactics and now requires anyone in public to wear a mask.
As casinos began offering services, images emerged of patrons gathering at venues and not wearing masks. Videos popped up online as well. This was alarming for government officials as well as the Culinary Union. The union was worried about the employees they represent and how they would be affected by the influx of patrons that were not wearing masks.
While the new face mask plan is in effect now, it does not negate what happened during the time when face masks were not worn by patrons. This is why the lawsuit has been filed. Union leaders feel that the health and safety policy of the Nevada Gaming Control Board does not do enough to protect employees.
For now, we will have to wait and see what happens with the lawsuit filed against the three casinos. On the outside, it appears that Nevada made a mistake by reopening without a mask requirement for everyone. Other states have changed their tune when it comes to face masks as more and more people are going out in public without wearing one.
Related US Gambling Articles: