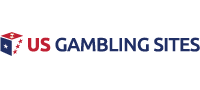 Culinary Workers Unhappy In Vegas
As casinos have started to reopen in Nevada, the largest union in the state is unhappy with how things are going. The Culinary Union announced over the weekend that they intend to file a lawsuit against many major casinos in Las Vegas.
The lawsuit stems from workers feeling unsafe during the reopening of the casinos, and they don't believe enough is being done to protect them from COVID-19. A press conference is scheduled for Monday morning, where the union plans to outline their lawsuit.
A union member recently died from complications of the coronavirus, and his daughter is set to speak at the press conference. The union cites unsafe working practices since casinos were allowed to reopen on June 4, and they are seeking relief from the courts.
Nevada Governor Steve Sisolak issued a statement over the weekend that requires the wearing of masks in all public places, including casinos. It has been reported that many employees and guests have not been wearing masks, putting culinary union workers at risk of catching the disease.
#1 US Gambling Site For 2021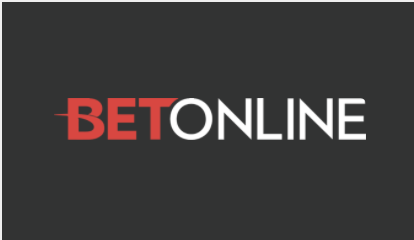 Accept Players From Every US State
Credit Card, Debit & Crypto Deposits
$3,000 New Player Welcome Bonus
Online Casino, Sportsbook & Poker
Advertisement
The lawsuit alleges that casinos have not done enough to protect workers and their families from COVID-19, despite each casino implementing a new reopening plan. The union is also upset at the response from casinos when it has been confirmed that a worker has contracted the disease.
Who are the Unions Involved?
The Bartenders Union Local 165 and the Culinary Union Local 226 are the two unions involved in the lawsuit, and they are a powerful group. Together, these unions represent more than 60,000 workers in Las Vegas and Reno, making them the largest workforce in Nevada.
Each union is a very diverse group, and more than 180 countries are represented. Members of the union speak over 40 different languages, and they are extremely important to the casino and tourism industry in the state.
The group also has large political power in the state, and they are worried about the new health care reform that could affect their insurance. They have the money and power to take on the casinos, which is their intention with this lawsuit.
Recommendations Not Being Followed
Casinos throughout Las Vegas met with leaders of the culinary union when coming up with their reopening plans, and the union made several suggestions to the casinos. The Culinary Union seemed pleased with the results of these meetings, but it appears that casinos have not been following through with all of their plans.
The Culinary Union suggested that all guests and employees wear masks, but that has not been the case. Without a strict rule in place, news outlets have reported that less than 50 percent of guests in some casinos have been seen wearing a mask.
The union also asked for strict COVID-19 testing to take place for workers before they could begin work and called for routine testing after the casinos reopened. The Culinary Union also recommended that guest rooms be cleaned daily and that personal protective equipment is offered to every guest and employee.
There is a seven-page checklist available online, and the Culinary Union has been tracking each casino to determine which locations are following through. Only two hotels – El Cortez and the Cosmopolitan – have been cleaning guests' rooms each day.
Thirty-three casinos have posted their safety plans online, but there are still three casinos that have not. The Culinary Union claims that even the casinos that have posted safety plans are not following them closely enough.
Only 11 casinos are offering daily testing, while 14 others are not offering routine testing. This could lead to a huge court battle or shut down some casinos until better plans are developed.
Related Articles