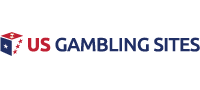 Denver Nuggets vs. Los Angeles Lakers Game 1 Betting Preview
The NBA Western Conference Finals field is set, and it is not the matchup that most people were anticipating. The Los Angeles Lakers will take on the Denver Nuggets for the chance to play in the NBA Finals.
Los Angeles entered the postseason as the top seed in the West, and they have looked the part throughout. The Lakers have gone 8-2 so far in these playoffs, needing just five games in each of their first two series.
Denver is a huge surprise, and they have done things the hard way. The Nuggets had to erase 3-1 series deficits against both the Utah Jazz and Los Angeles Clippers to earn a spot in this matchup.
The Los Angeles Lakers are seven-point favorites over the Denver Nuggets in the series opener. 
#1 US Gambling Site For 2021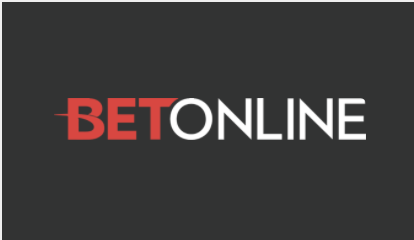 Accept Players From Every US State
Credit Card, Debit & Crypto Deposits
$3,000 New Player Welcome Bonus
Online Casino, Sportsbook & Poker
Advertisement
Dynamic Duo Leading Nuggets
The Denver Nuggets might not have a very deep team, but they do have two of the best players in this postseason. Point guard Jamal Murray and center Nikola Jokic have both been outstanding in getting the Nuggets to the Western Conference Finals.
Jamal Murray is averaging more than 27 points and six assists per game for the Nuggets in the postseason, and he poured in 40 points to help the Nuggets get past the Los Angeles Clippers last round. Murray has been taking and making big shots for this team during this playoff run.
All-Star center Nikola Jokic is finally getting a chance to perform on the big stage, and he is making the most of his opportunity. Jokic had a monster triple-double in Game 7 against Los Angeles, and he is averaging 25.4 points and 10.8 rebounds per game during this run.
Three-point shooting has been another key for the Nuggets so far in the playoffs, as the team is making almost 40 percent of their shots from deep. Denver will need to stay hot from deep if they plan on pulling off another upset. 
LeBron on a Mission For Lakers
The Los Angeles Lakers have been one of the title favorites before the season even began, and their biggest star is making sure that's how they finish the season. The Lakers have gotten contributions from several players during this run, but it has been LeBron James leading the way.
James is averaging 26.6 points, 10.3 rebounds, and 8.8 assists per game so far in these playoffs, and he has also taken over games when he has needed to. James is nearing the end of his career, but he continues to prove that he has enough talent to lead his team to victory.
Anthony Davis has also played exceptionally well for the Lakers, and the center is averaging a double-double with 27.6 points and 10.9 rebounds per game. Davis will be going head-to-head with Jokic in this series.
Los Angeles has lost Game 1 of each of their first two playoff series, and they will be looking to get off to a better start in the Western Conference Finals. 
Lakers Win Series Opener
The Denver Nuggets have already battled through a ton of adversity this postseason, but they have always been able to find another gear. Taking on the Lakers is their biggest challenge to date, and fatigue has to be setting in.
Los Angeles will be well-rested heading into this series, which will play a huge role in this game. The Lakers have lost each of their first two Game 1's in these playoffs, but they will be ready for this game. 
The Lakers are the much better team in this matchup, and they won't let the Nuggets hang around in this game. Bet the Los Angeles Lakers -7.0 over the Denver Nuggets in Game 1 of the Western Conference Finals. 
Related Articles