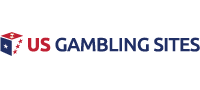 DraftKings Goes Public Despite Lack of Live Sports
DraftKings became a publicly-traded company on Friday, despite operating in a time when there are almost no live sports to bet on. The daily fantasy sports giant has been planning this move for several months after closing a deal with a pair of other sports betting companies. DraftKings has merged with SBTech and Diamond Eagle Acquisition Corp to make this action possible.
DraftKings entered the market at a cap of $3.3 billion, and the stocks will be traded on the NASDAQ. The company began trading under the symbol of DKNG, and they got off to a great start on Friday morning.
Shares rose by 10.10 percent on the first day on the market, after opening up at $20.49 per share. This is a very interesting time for DraftKings to become a publicly-traded company, especially with the uncertainty of live sports returning in the near future. DraftKings has been offering bets on obscure sports during the shutdown of American sports.
Still, there is plenty of optimism surrounding DraftKings and their future in the sports betting industry. The company makes up over 60% of the daily fantasy sports market, and they are starting to develop a major presence in several states that have legalized sports betting. FanDuel is their biggest competitor in the DFS industry, but they are not a publicly-traded company.
#1 US Gambling Site For 2021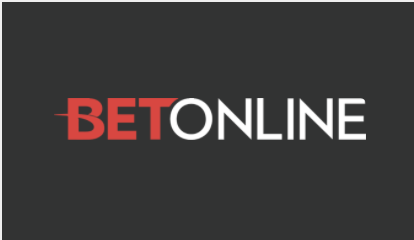 Accept Players From Every US State
Credit Card, Debit & Crypto Deposits
$3,000 New Player Welcome Bonus
Online Casino, Sportsbook & Poker
Advertisement
Company History
DraftKings was founded in 2012, and its headquarters remain in Boston. Jason Robins, Paul Lieberman, and Matt Kalish were the co-founders of the company, and they still remain with the company to this day.
The company offers daily and weekly fantasy sports contests throughout the United States, and the company has over 10 million users throughout the country.
DraftKings and FanDuel agreed to a merger in 2016, but the merger was eventually stopped by the Federal Trade Commission. Concerns about the two companies forming a monopoly over the DFS industry were the main reason that this was terminated.
In 2018, DraftKings Sportsbook became the first online operator in the state of New Jersey, and the company has since opened up sportsbooks in other states across the county. DraftKings Sportsbooks is now licensed in Indiana, Pennsylvania, West Virginia, and New Hampshire. They also offer retail sports betting in New York, Iowa, and Mississippi.
Long Road
Reports of this merger with SBTech and Diamond Eagle Acquisition Corp came out in December, and the companies have been working on getting the merger approved since that time. The merger finally was completed on Thursday, giving DraftKings the ability to enter the stock market.
Harry Sloan and Jeff Sagansky, former Hollywood executives, own Diamond Eagle Acquisition Corp, which is considered a blank-check company. Blank-check companies are publicly traded, but they have no operations of their own.
By merging with these two companies, DraftKings was able to skip several steps to go public or sell new shares. When the proposed merger was first announced, it was estimated that DraftKings would have more than $500 million of unrestricted cash on their balance sheet.
Jason Robins, who is the current CEO of DraftKings, will lead this new organization formed by the merger. There are over 2,300 employees worldwide, and the company has regional offices in Las Vegas, San Francisco, and New York. There are also five international locations that house offices.
One cause for optimism is the fact that the digital nature of DraftKings allows them to still conduct business while practicing social distancing measures. All 950 employees at the Boston location have transitioned to work from home.
Robins believes that the nature of this deal will protect the companies from the uncertain times currently facing the stock market.
Related Articles